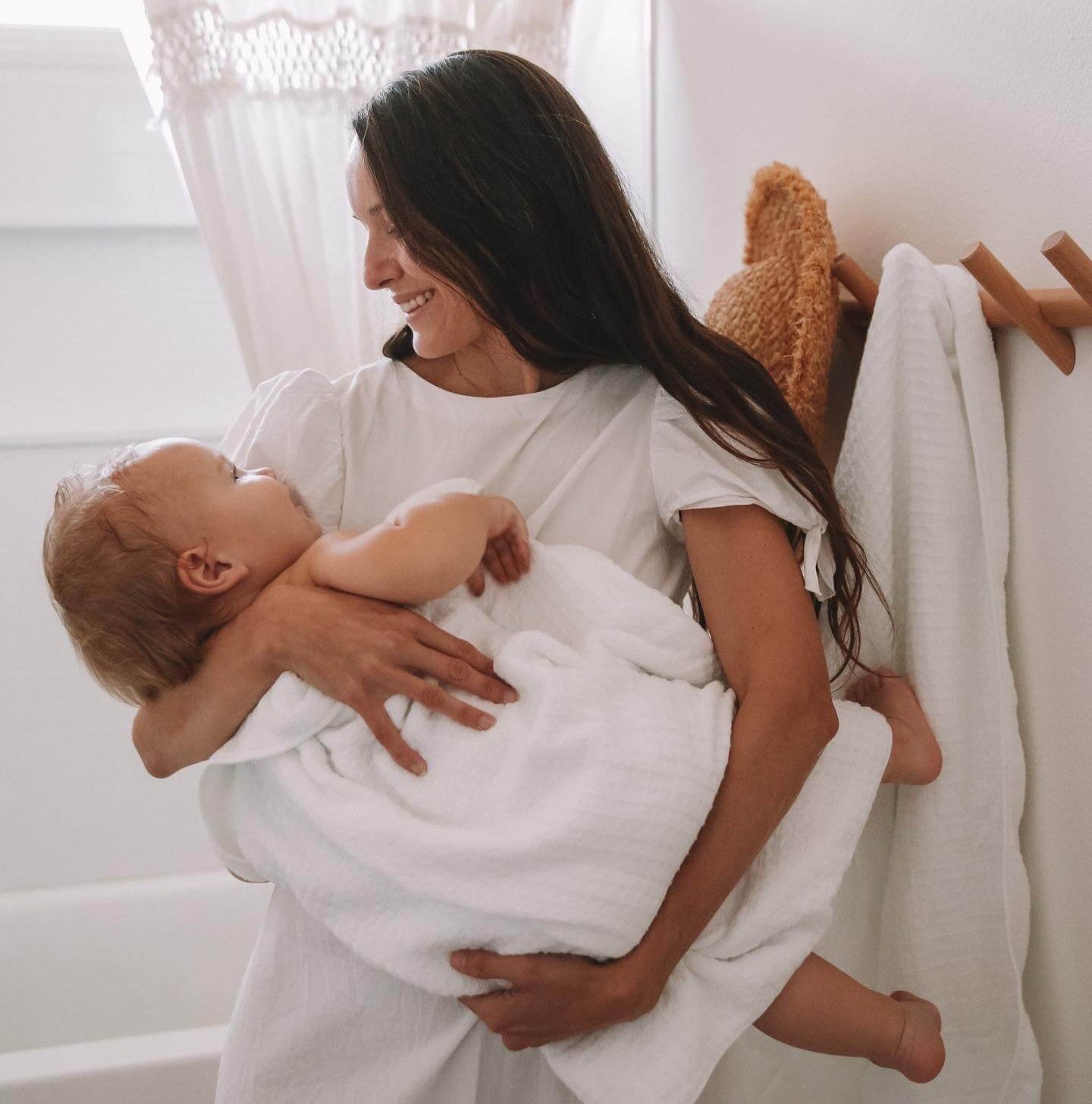 Interior Inspiration
Coastal Bed + Bath Tour with Kirsten Barentsen
Step into Kirsten Barentsen's bright, beachy abode tucked in the dreamy Spanish moss and costal charm of Savannah, GA. Kirsten sat down to tell us about her three cozy bedrooms (and bonus renovated...
Interior Inspiration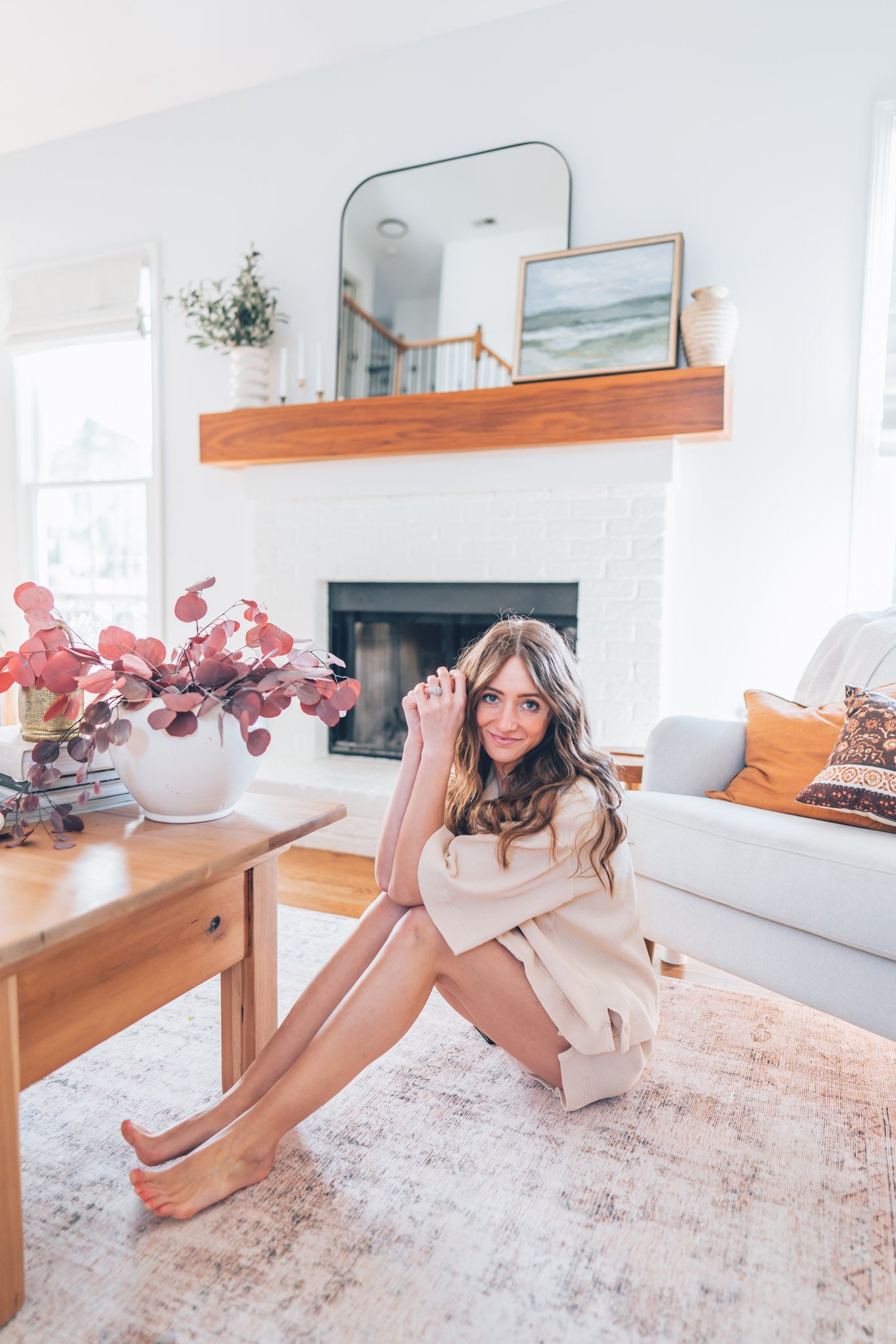 Home Tour: Victoria Schneider's Georgia Haven
Just North of Atlanta and around the corner from Lake Allatoona and Red Top Mountain, you'll find the Schneider family's bright, welcoming home. What started as a cookie cutter layout ten years ag...
Interior Inspiration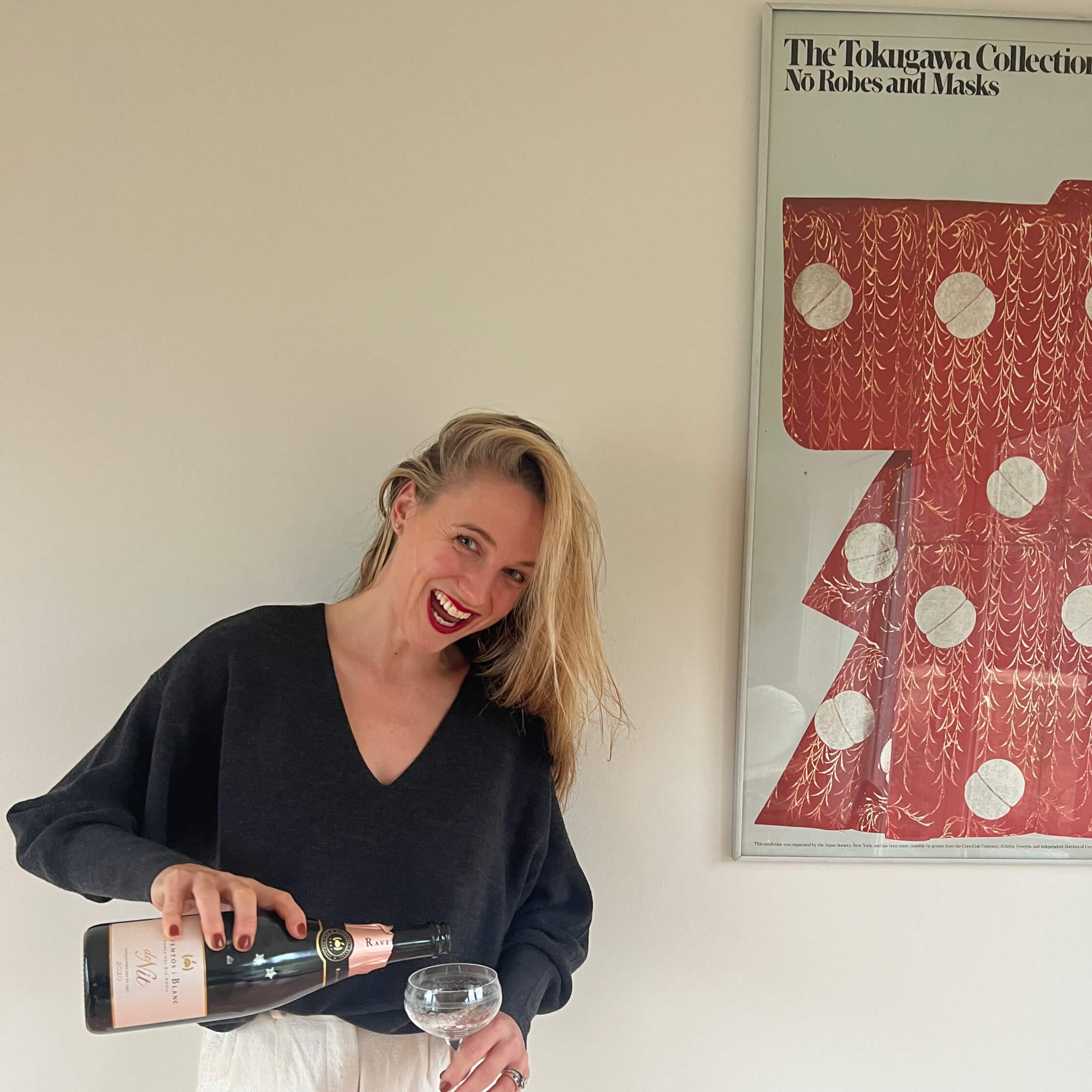 Interior Inspiration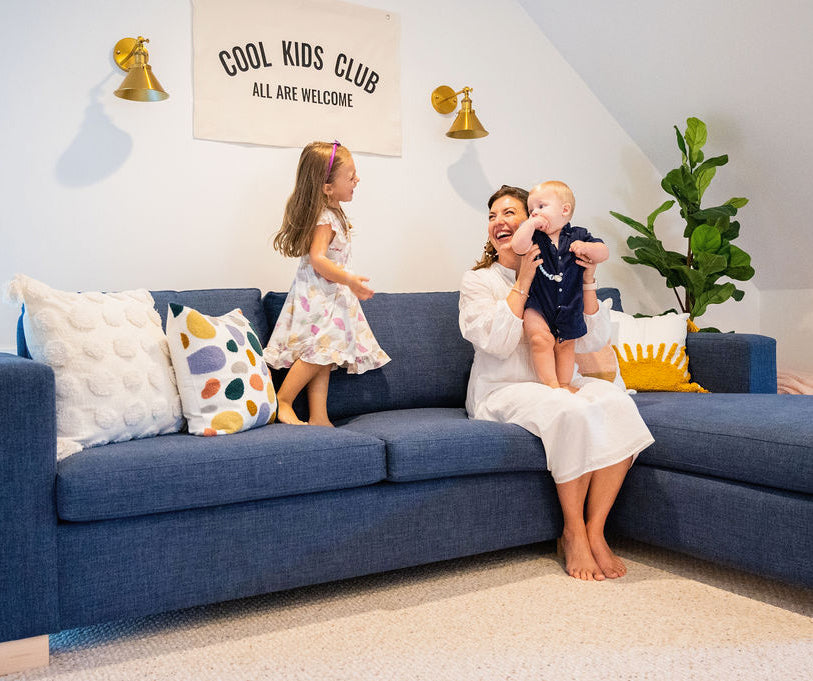 North Shore Playroom Tour with Jen Naye Herrmann
With bright pops of color and a comfy Rio Sleeper Sectional for hosting sleepovers galore, Jen Naye Herrmann designed her finished attic to maximize space for her family. Hear all about her move ...
Interior Inspiration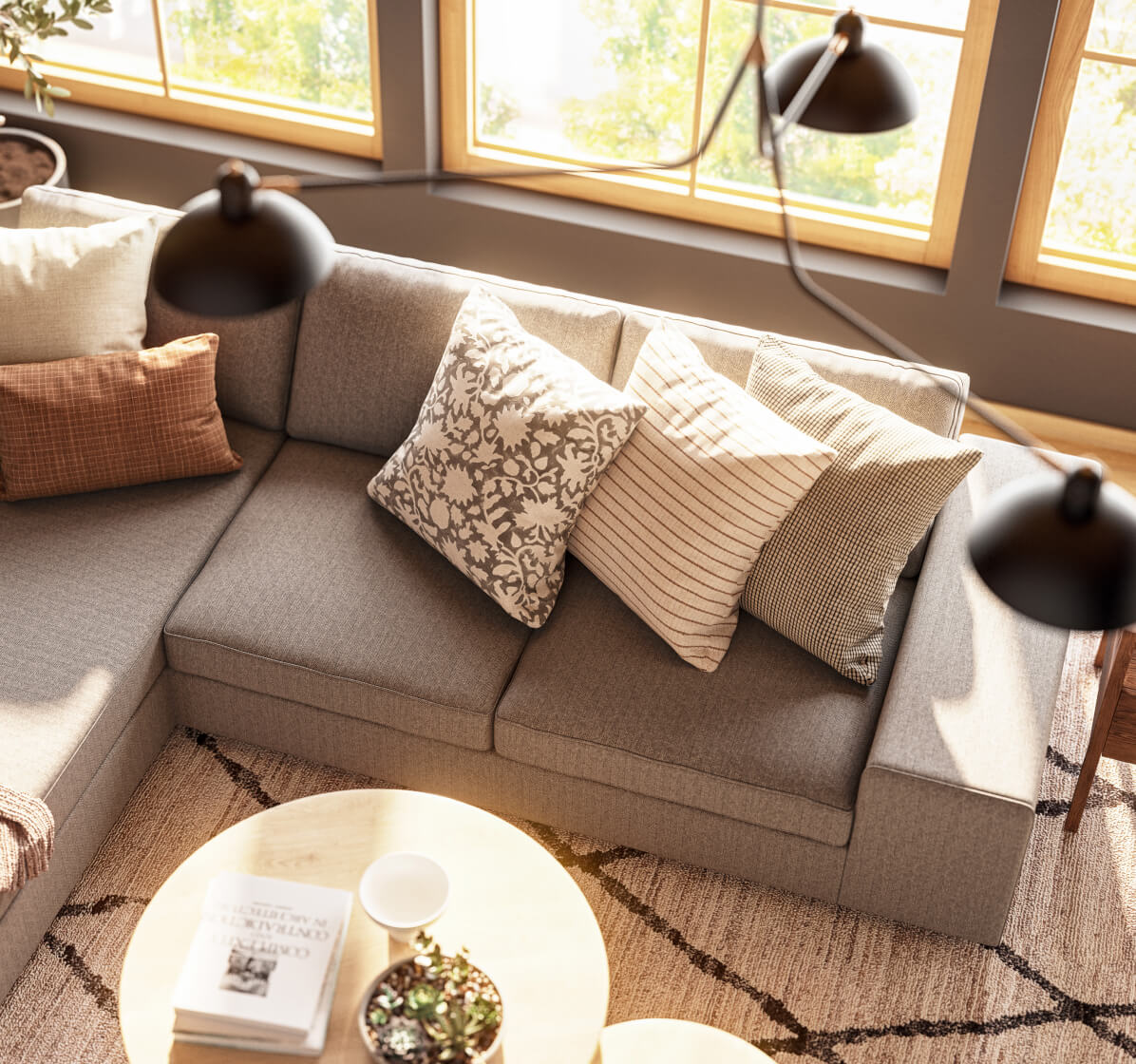 Pictured above: Blumen Chaise Sectional in Melton Feather Fabric Looking for a loungy sofa? Here's all you need to know about the deep-seat comfort of our Blumen collection, a line of sofas and se...
Interior Inspiration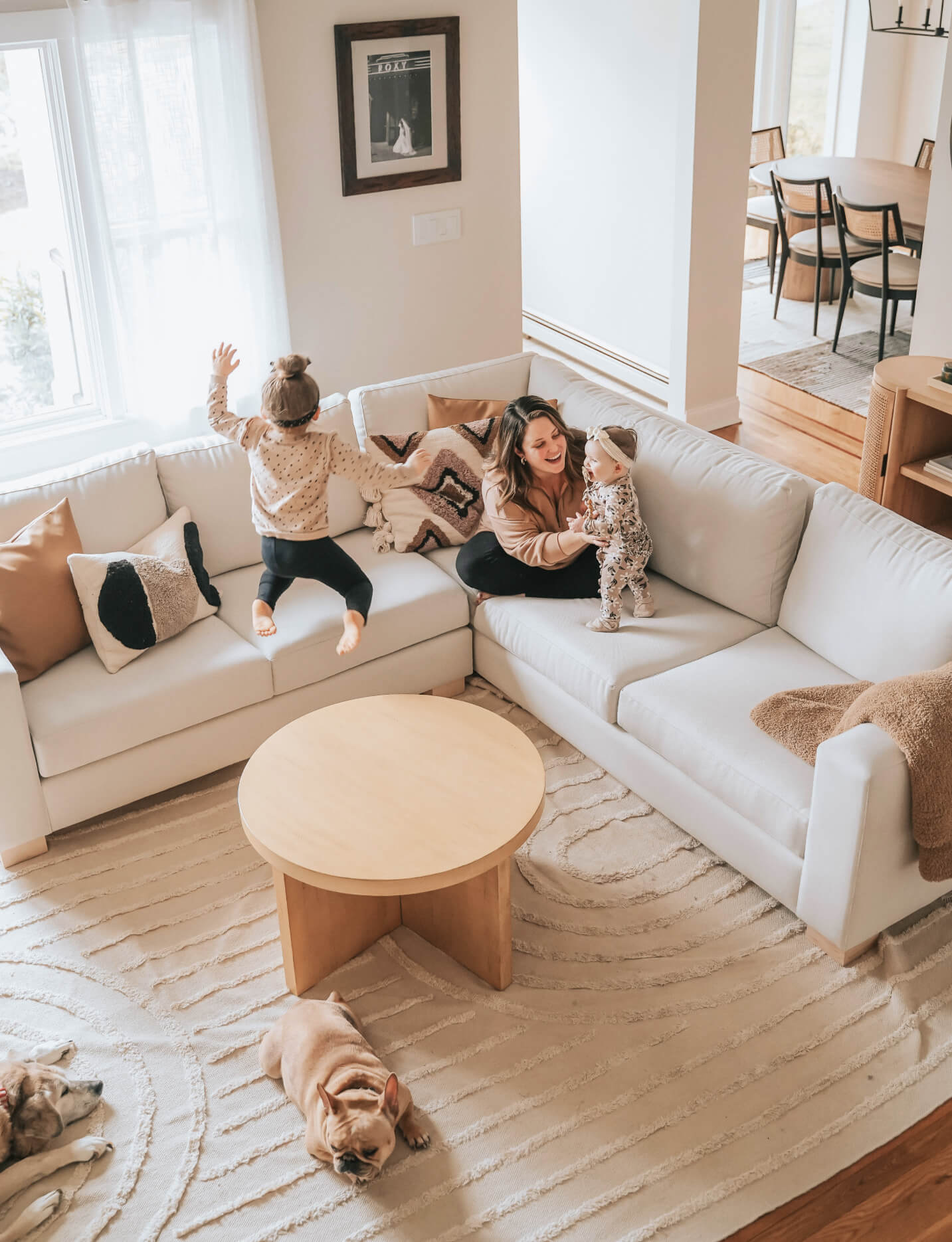 Liz Eidelman's Neutral Living Room Haven
Pictured: Rio Corner Sectional in Texture Oyster Liz Eidelman and her family (husband, daughter, and two pups) were recently happily living in a sweet starter home, but with a second baby on the ...
Interior Inspiration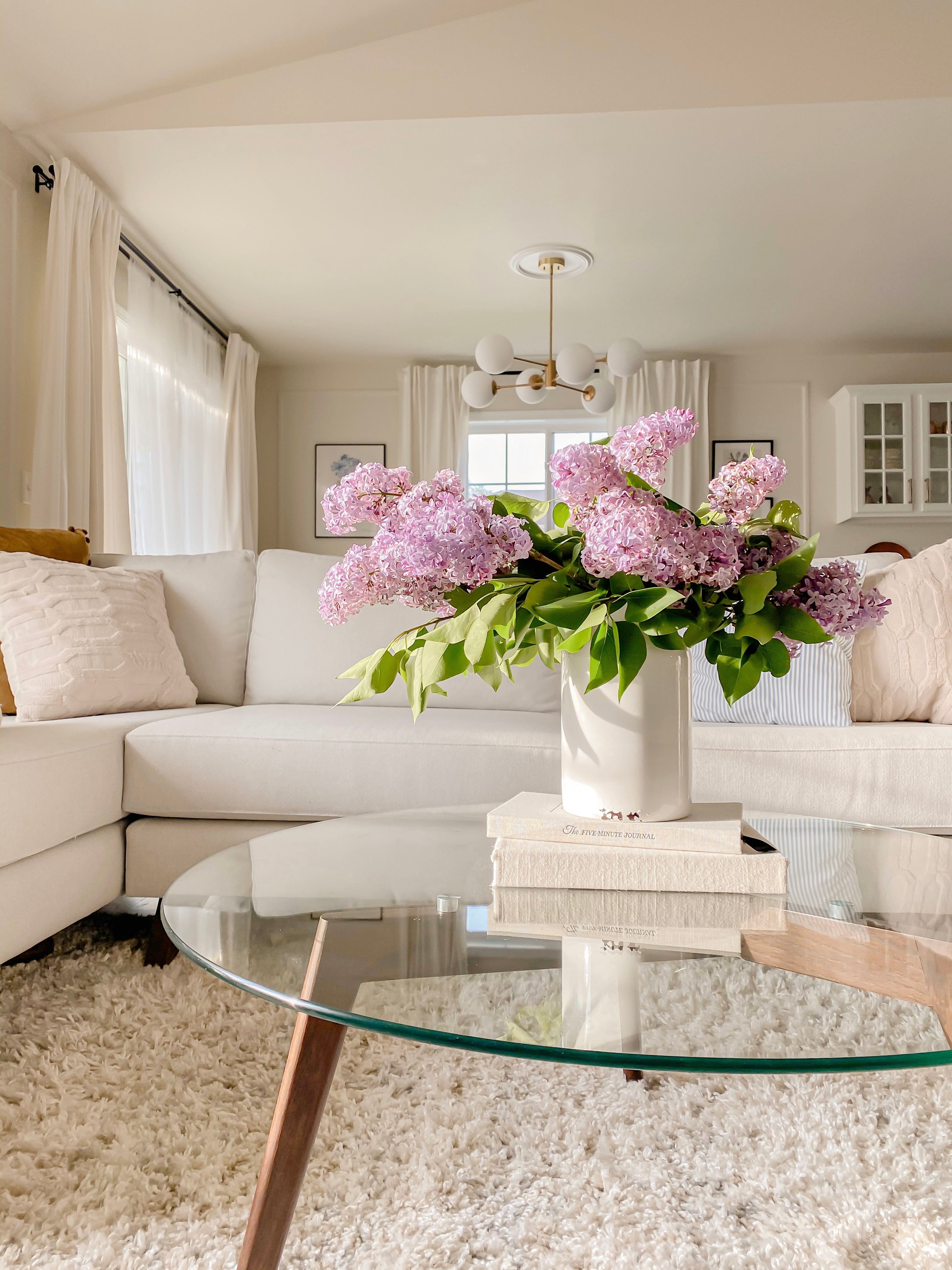 Dreamy Mid-century Modern with Angela Mondloch
Meet Angela Mondloch: designer, blogger, and brand stylist extraordinaire who you should most definitely be taking styling advice from. Founder of the studio Saffron Avenue, you'll immediately ...
Interior Inspiration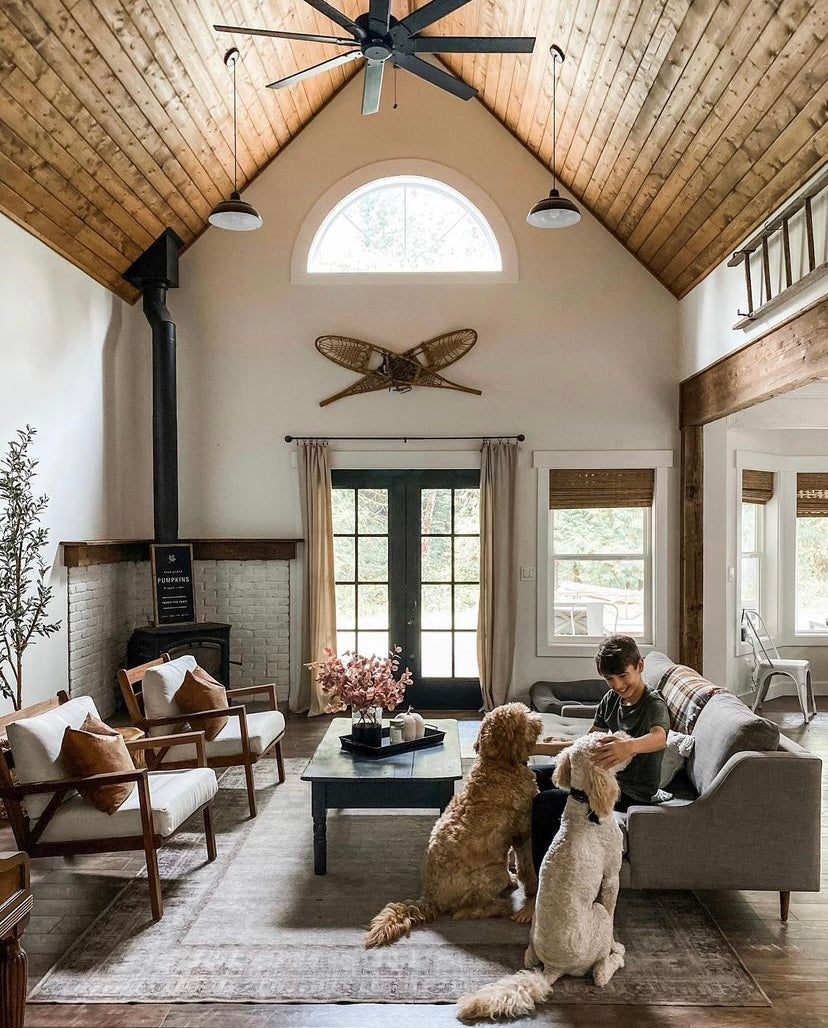 Tour Amanda Cedergreen's Cozy Modern Farmhouse
Pictured: Ridge Chairs in walnut wood and Texture Oyster fabric. Meera Sofa in Haberdasher Needle fabric.   Warm, comfy, and traditional with a contemporary spin, Amanda Cedergreen's home is a be...
Interior Inspiration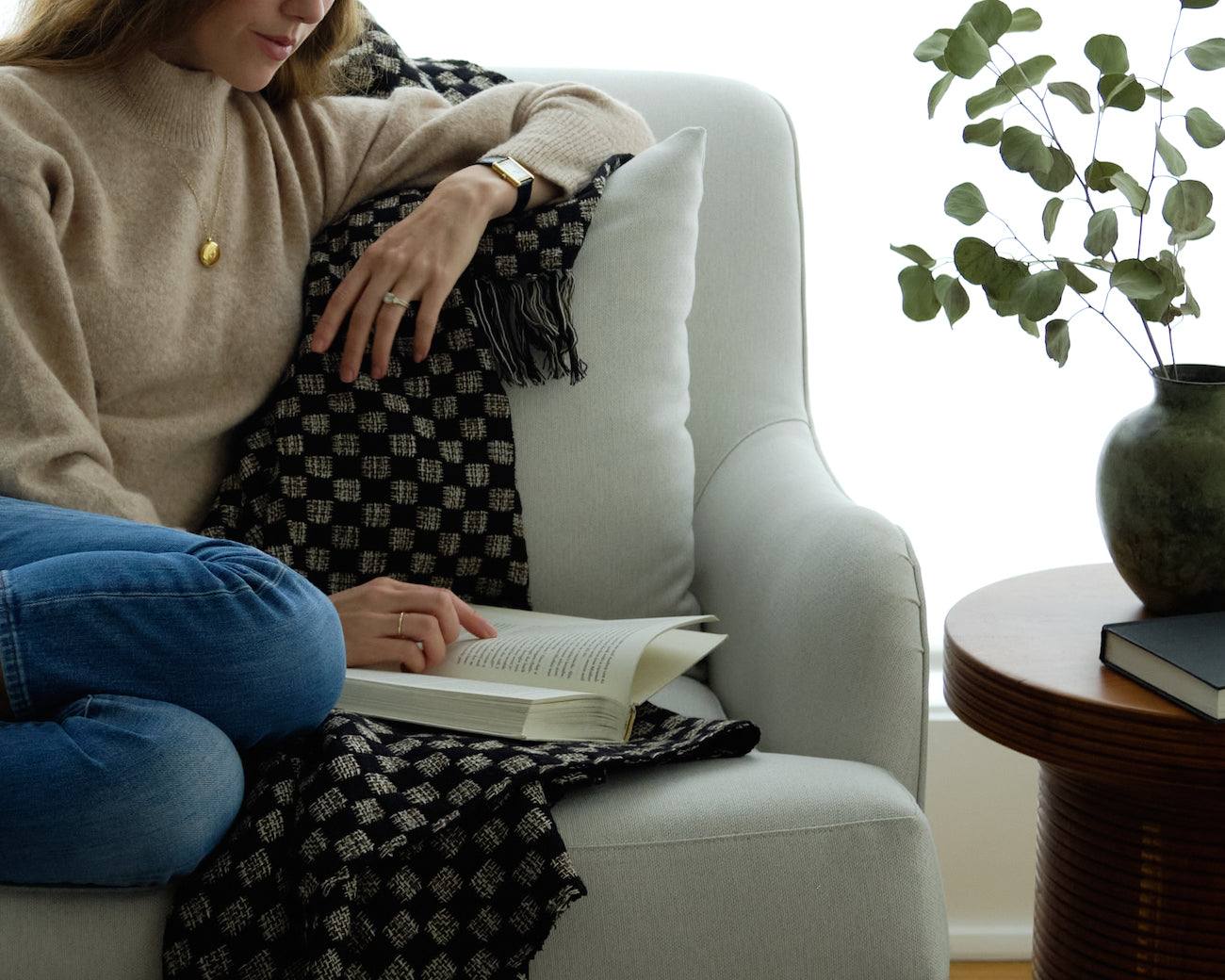 3 Interior Design Trends for 2022
Pictured above: Kaydan Sofa in Texture Oyster, courtesy @lindseabrown With every new year comes an exciting rush of predictions from interior designers about what's trending in the home space. Wh...
Interior Inspiration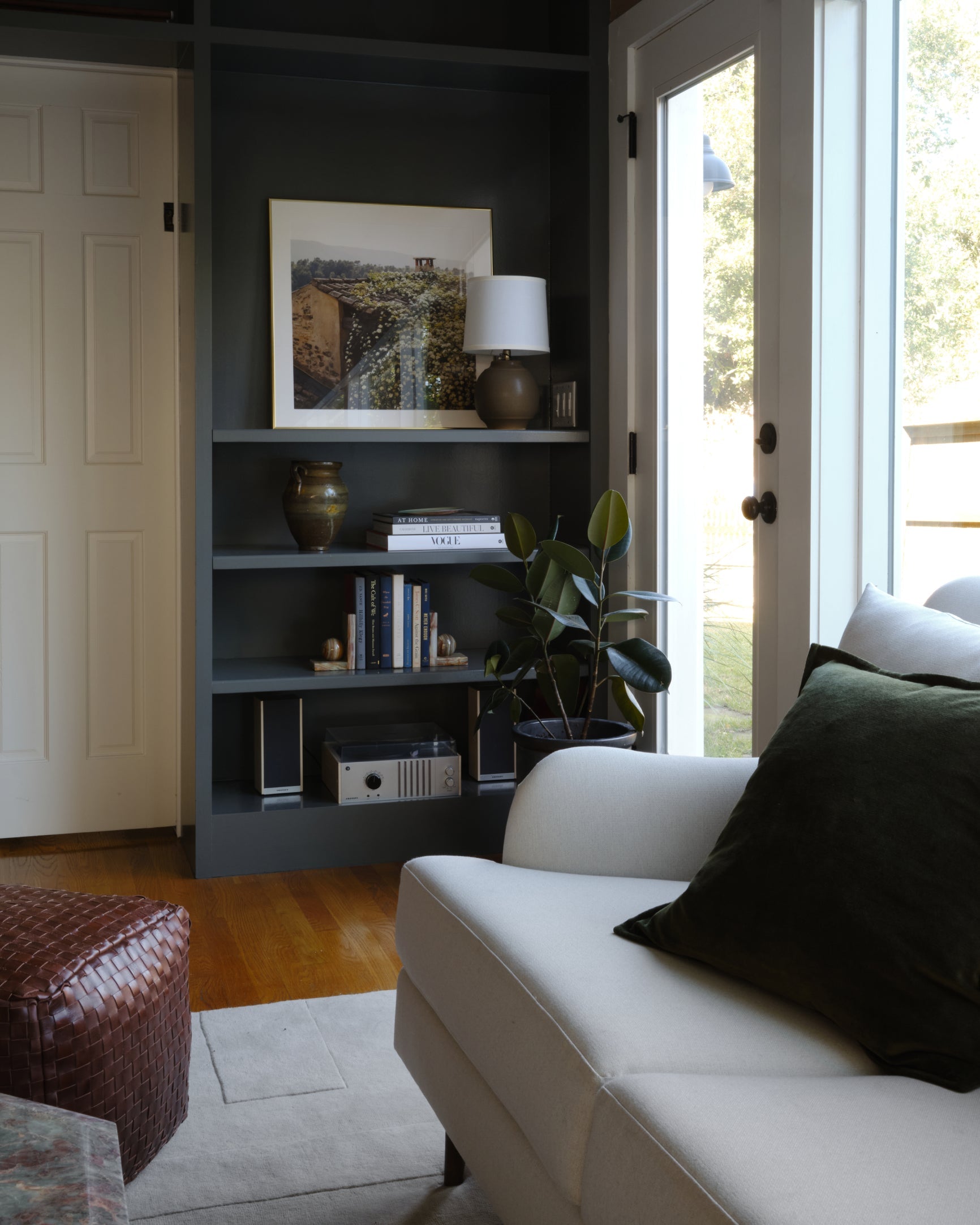 Living Room Closeup with Lindsay Brown
Lindsay's pick: Kaydan Sofa in Texture Oyster  It's a joy to lay eyes upon the serene, elegant work of Lindsay Brown, an interiors photographer whose work has been featured in the likes of VOG...
Interior Inspiration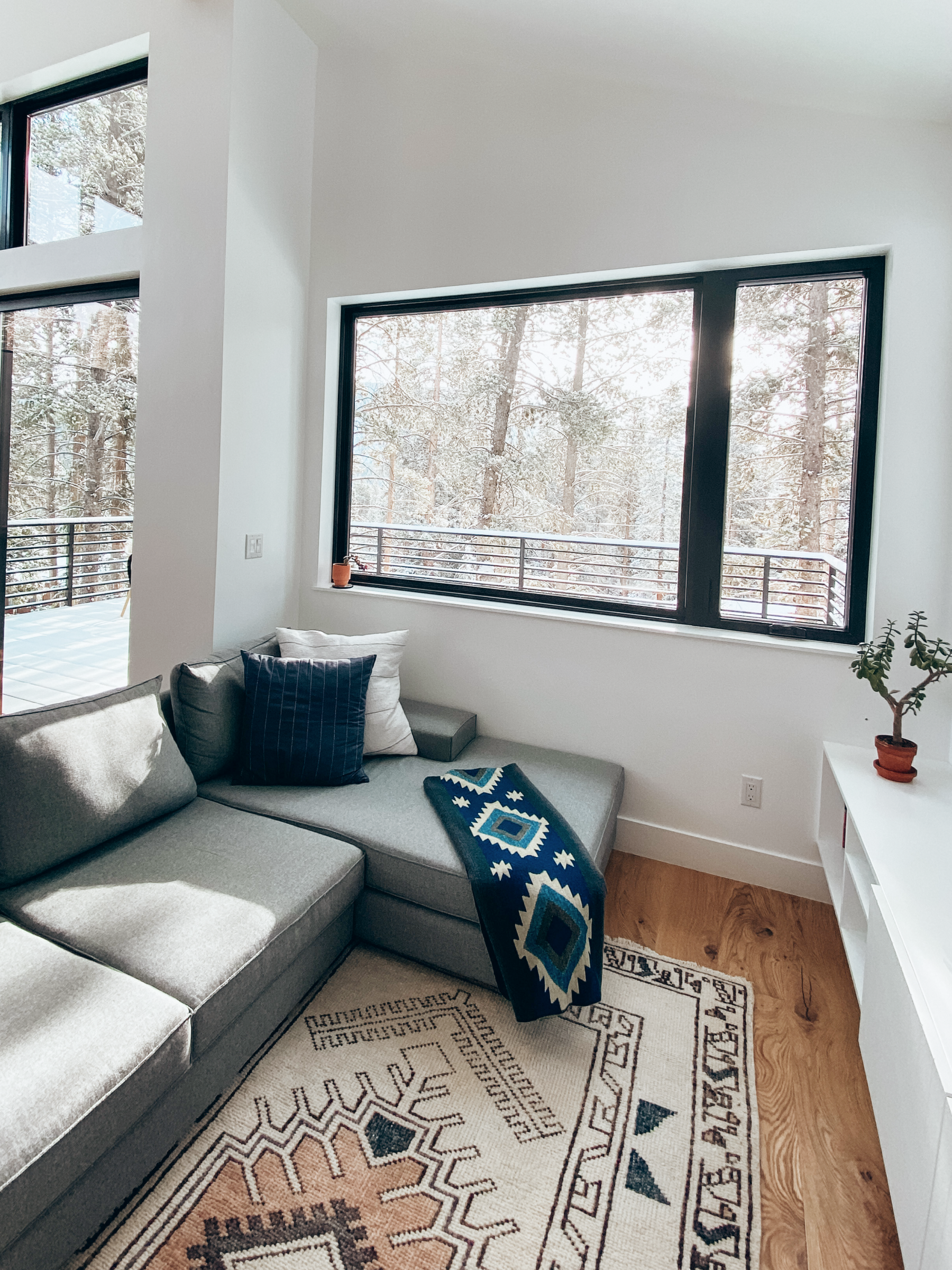 Interior Inspiration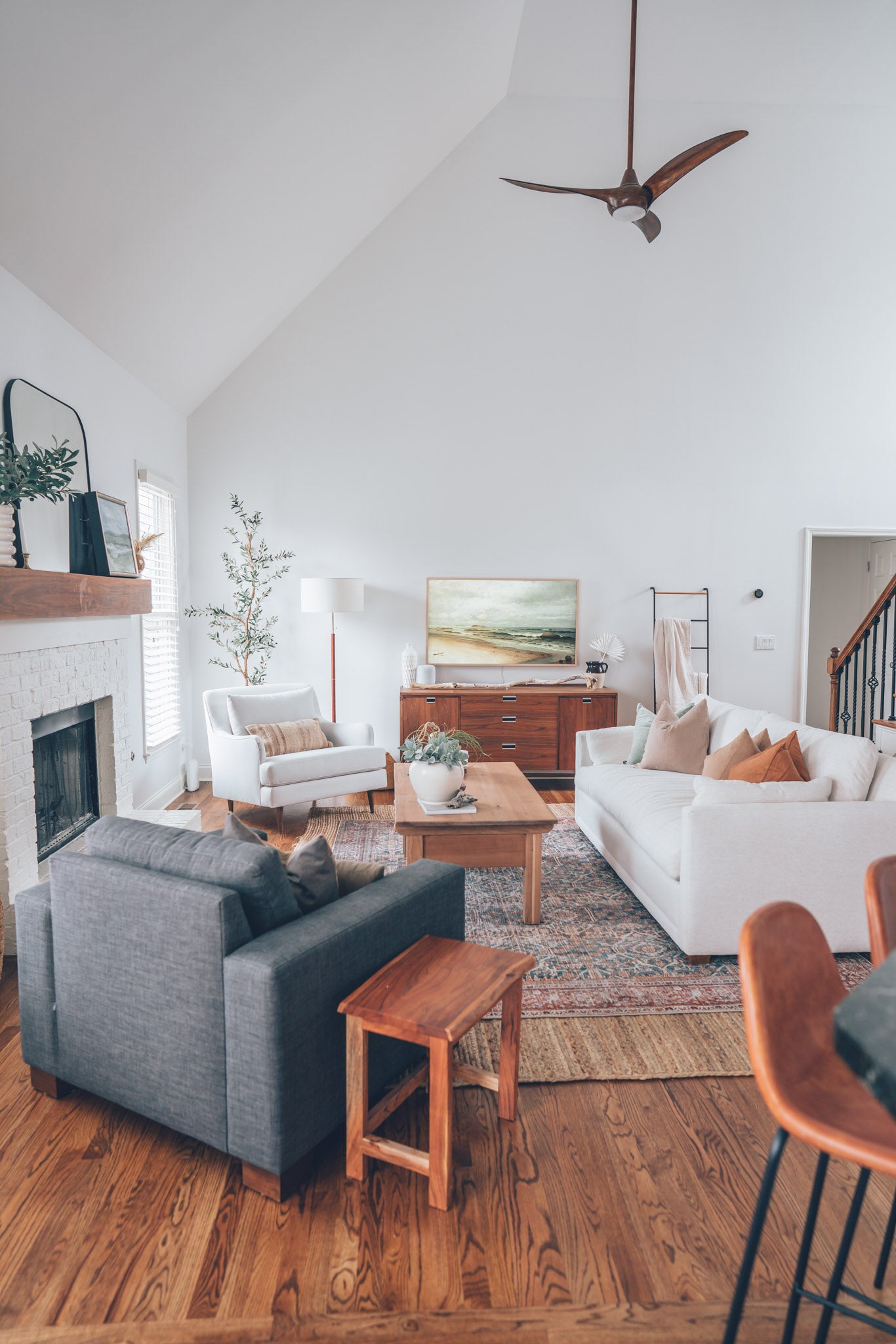 Three Living Room Layout Ideas
Your living room: it's where you eat dinner, take a quick snooze, lounge with friends, trip over your kid's legos, and maybe do your 9-5. It's a space that's, well, lived in, and it's got to work ...
Interior Inspiration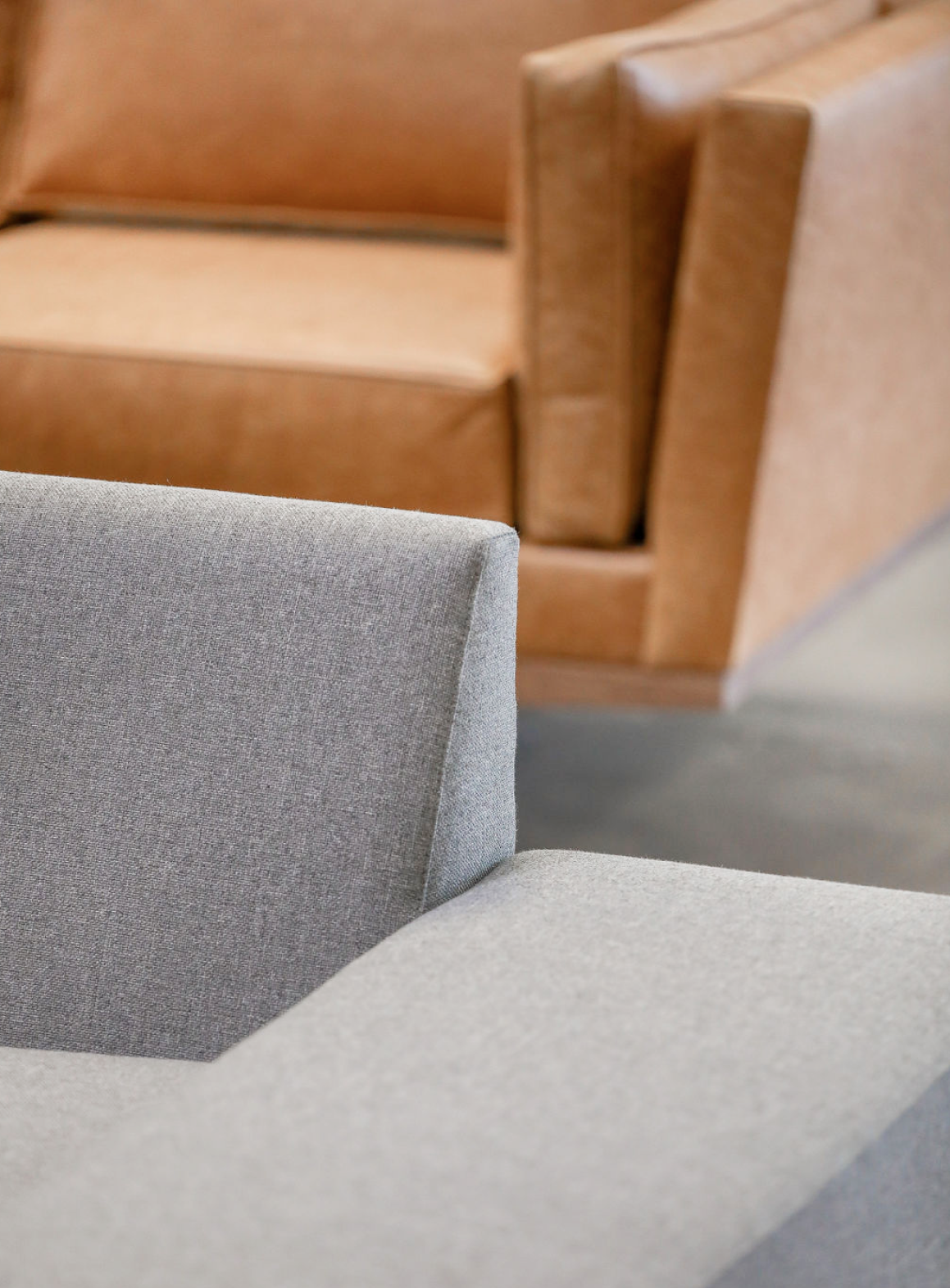 It's easy to admire the smooth brilliance of a hand-turned bowl or an inventive pattern on a hand-woven blanket. But perhaps the most special thing about a well-crafted object is what we can't see...