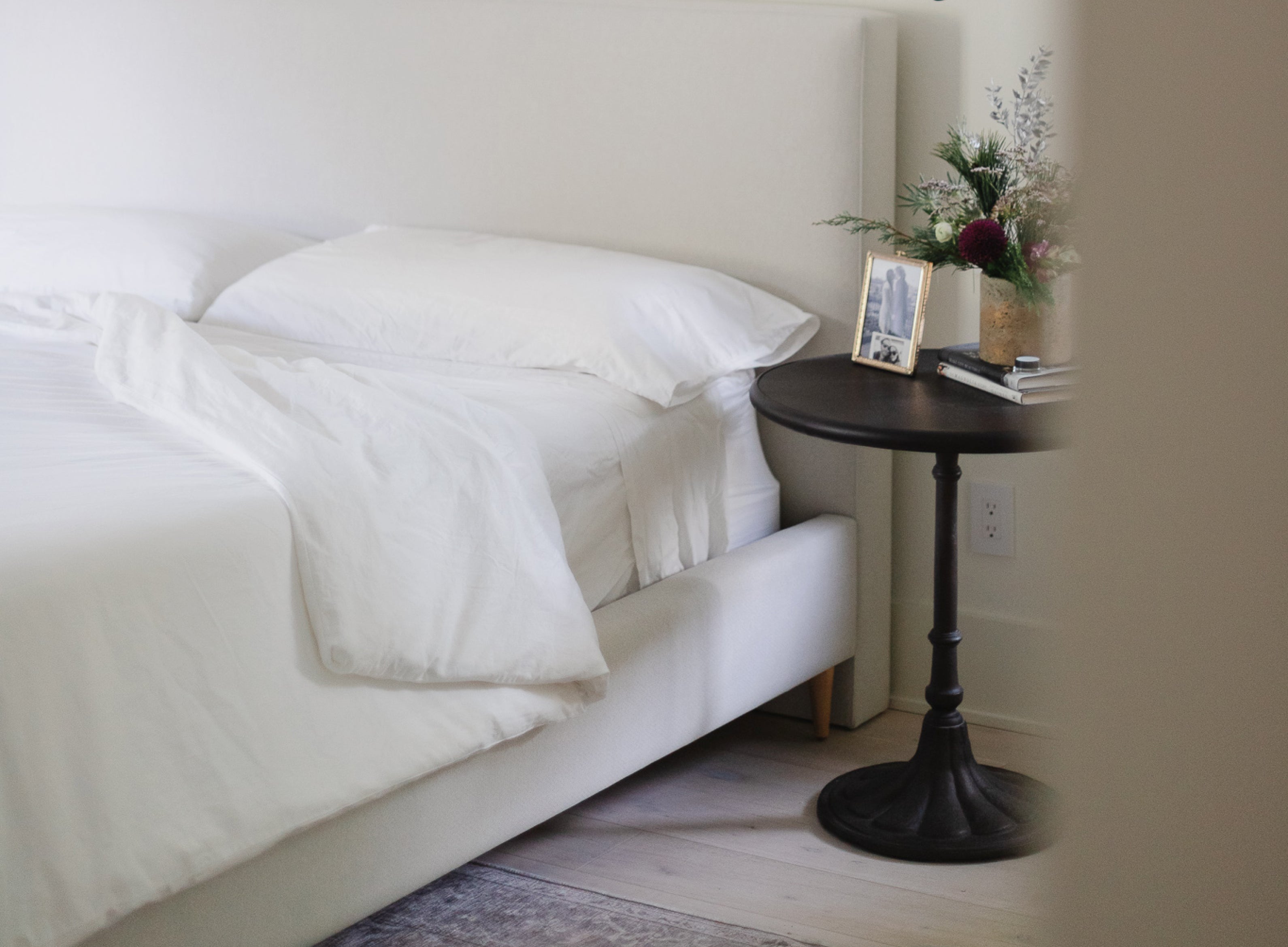 Healthy Home + Healthy Planet
6 Reasons to Sleep on a Natural Latex Mattress
We spend roughly a third of our lives asleep—and having the right mattress is an important way to make sure that sleep is restful. If you're looking for an eco-friendly, durable option with optimal...
Healthy Home + Healthy Planet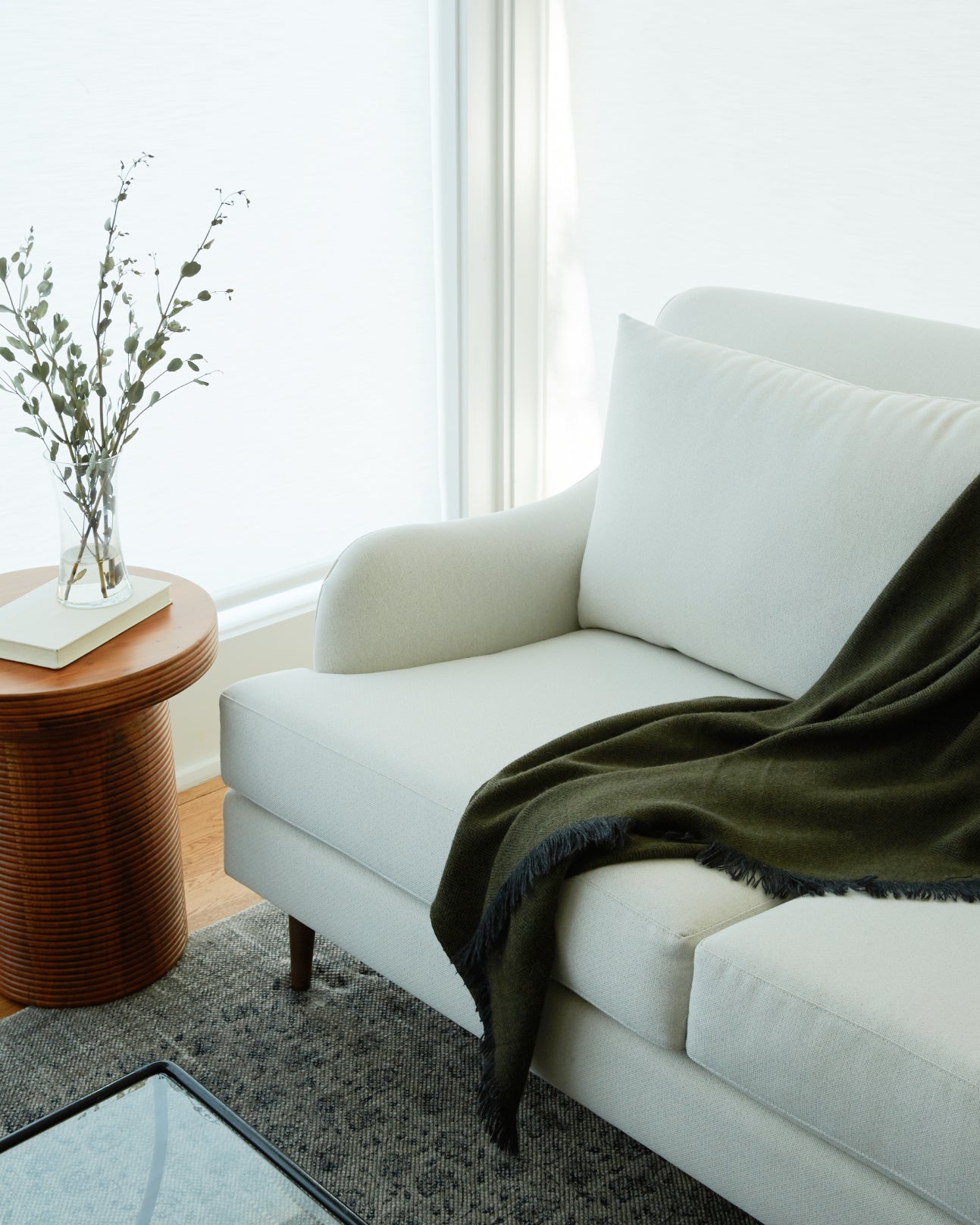 How to Spot Truly Sustainable Furniture
On a mission to outfit your home with sustainable furniture? Amazing! We know this takes effort: from eco materials to responsible production practices, there's so much to learn and compare before...
Tips + Tricks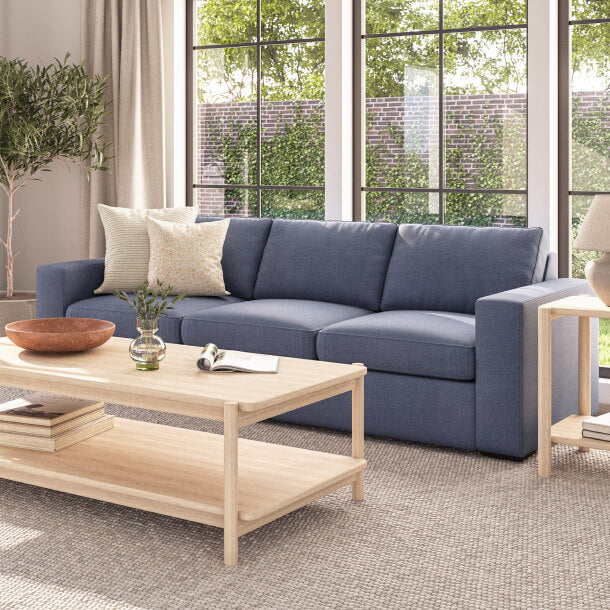 Pictured above: Rio Sofa in Texture French Blue fabric Nap spot, tv-binge locale, guest bed, desk, trampoline? However your sofa functions in your home, this high-traffic area needs good bones to ...
Tips + Tricks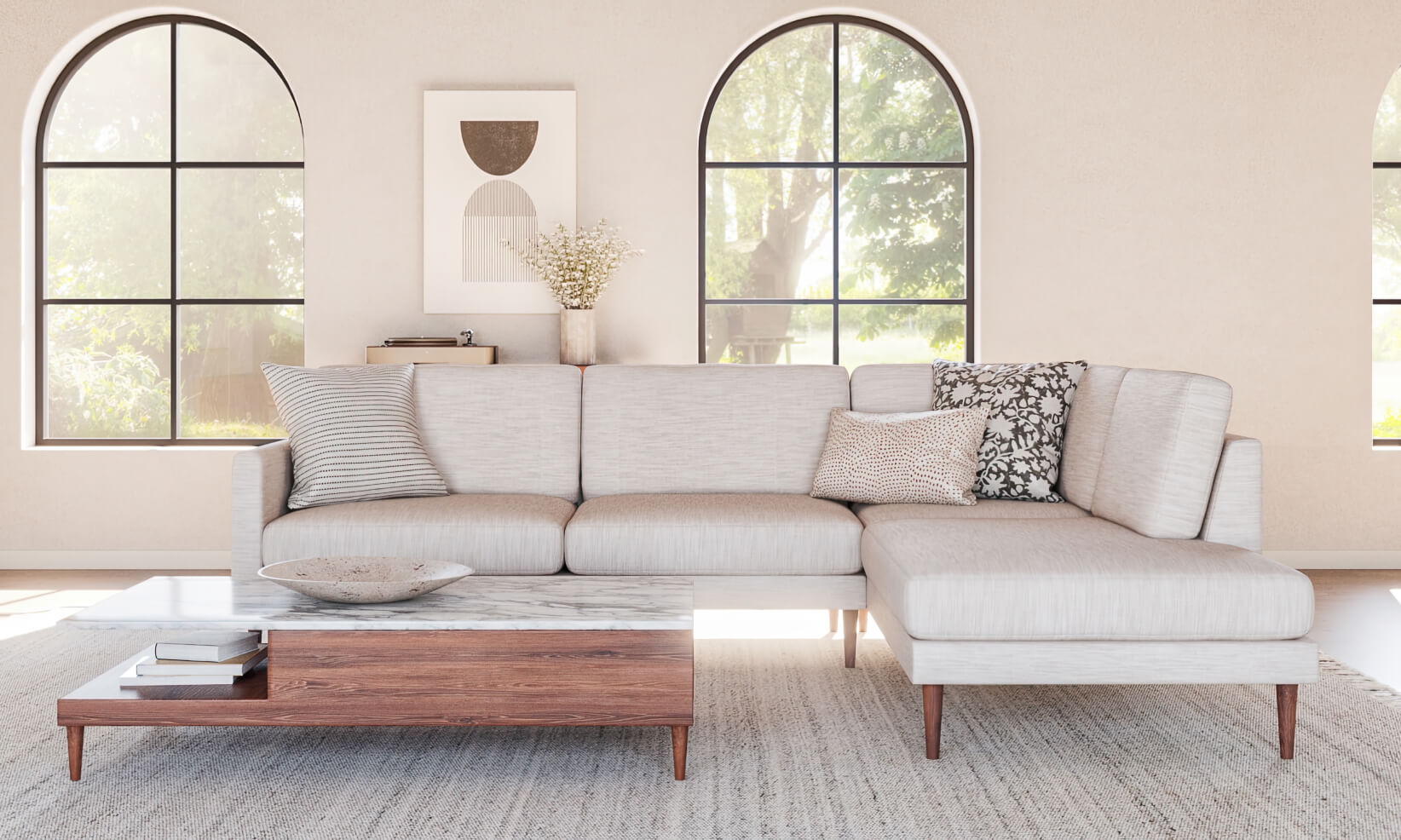 Tips + Tricks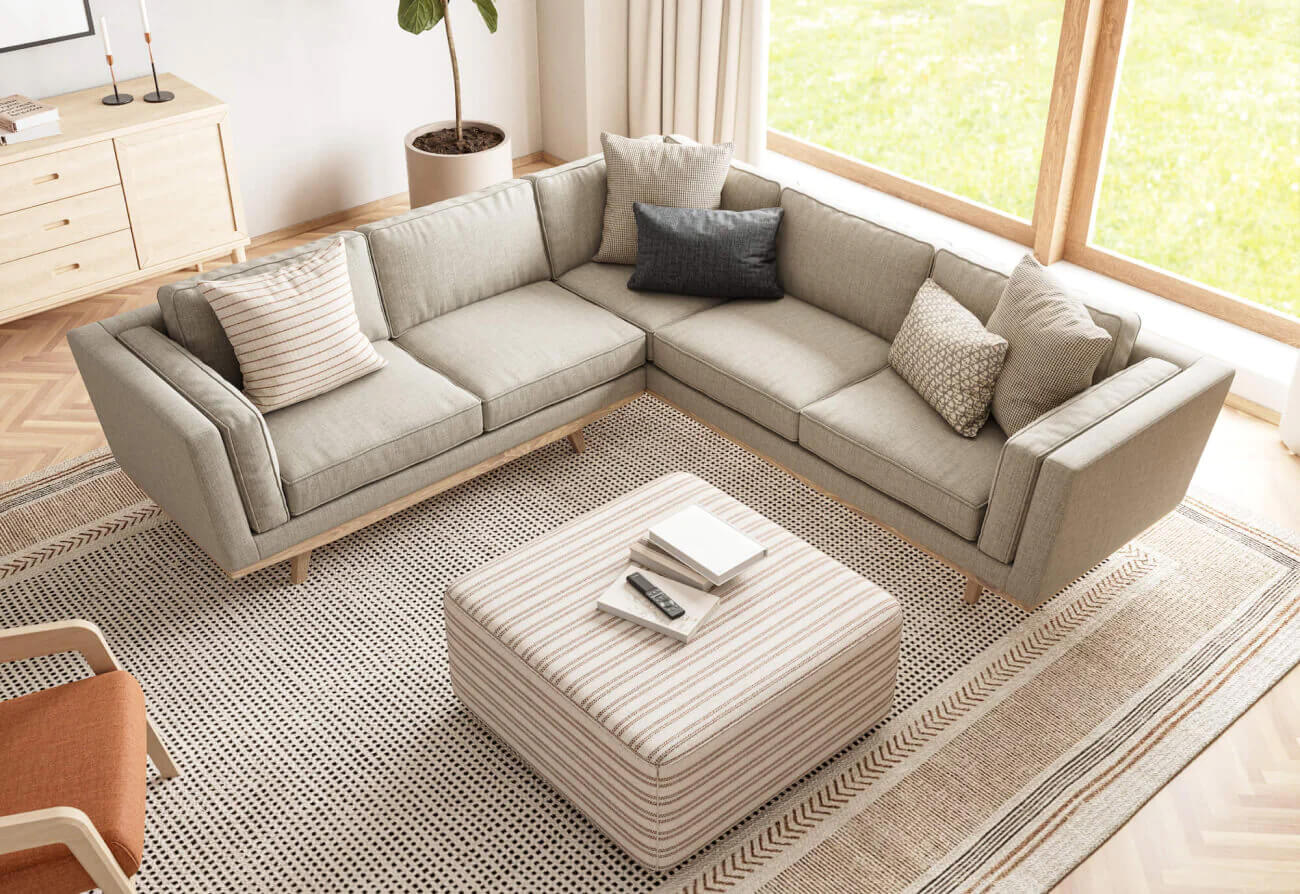 Why invest in Medley furniture?
Pictured above: Kirnik Corner Sectional We get it–we really get it: investing in furniture is a big deal. And if you're shopping around with a bit of sticker shock, we get that, too. Here's wh...
Interior Inspiration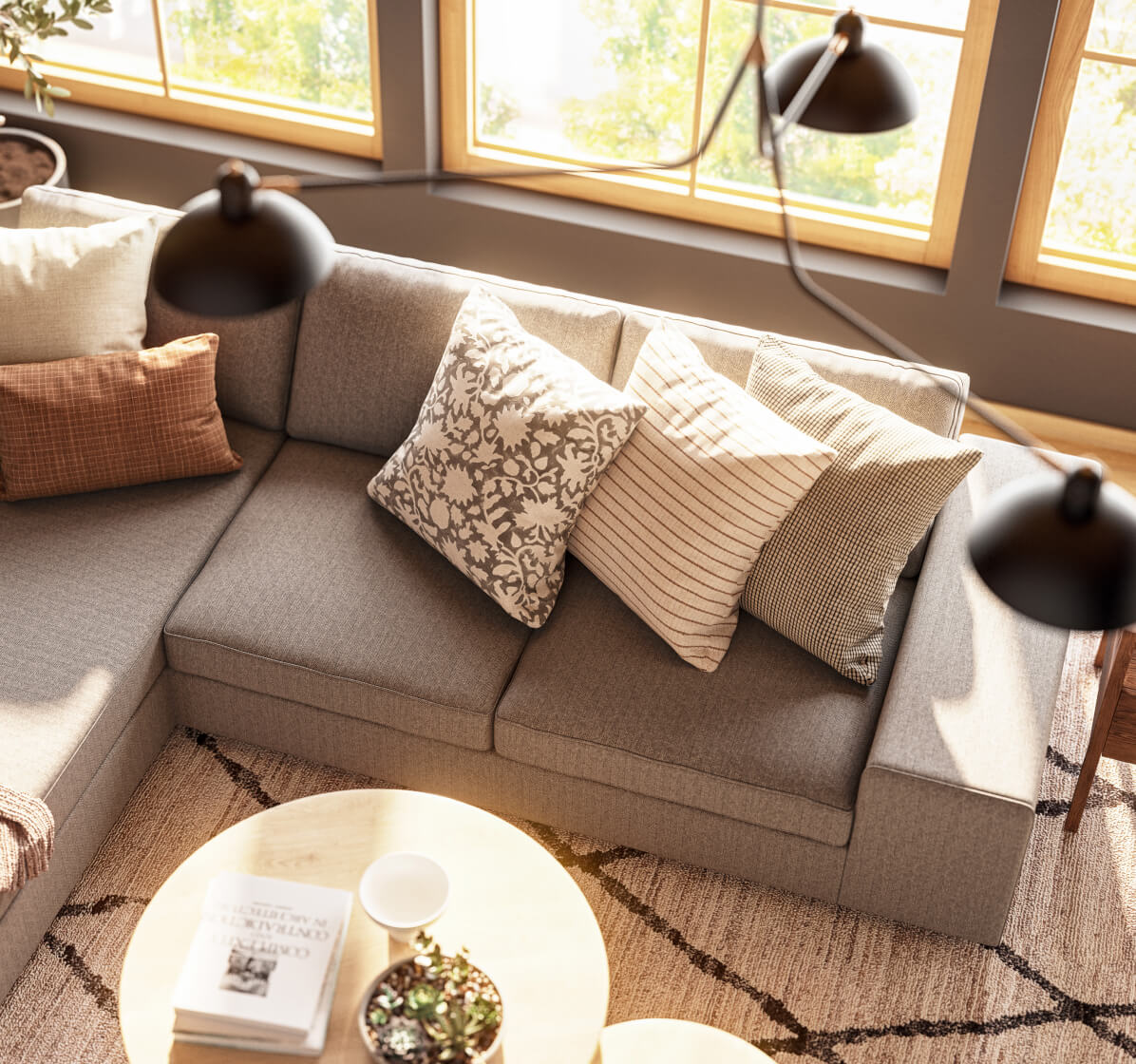 Pictured above: Blumen Chaise Sectional in Melton Feather Fabric Looking for a loungy sofa? Here's all you need to know about the deep-seat comfort of our Blumen collection, a line of sofas and se...
Tips + Tricks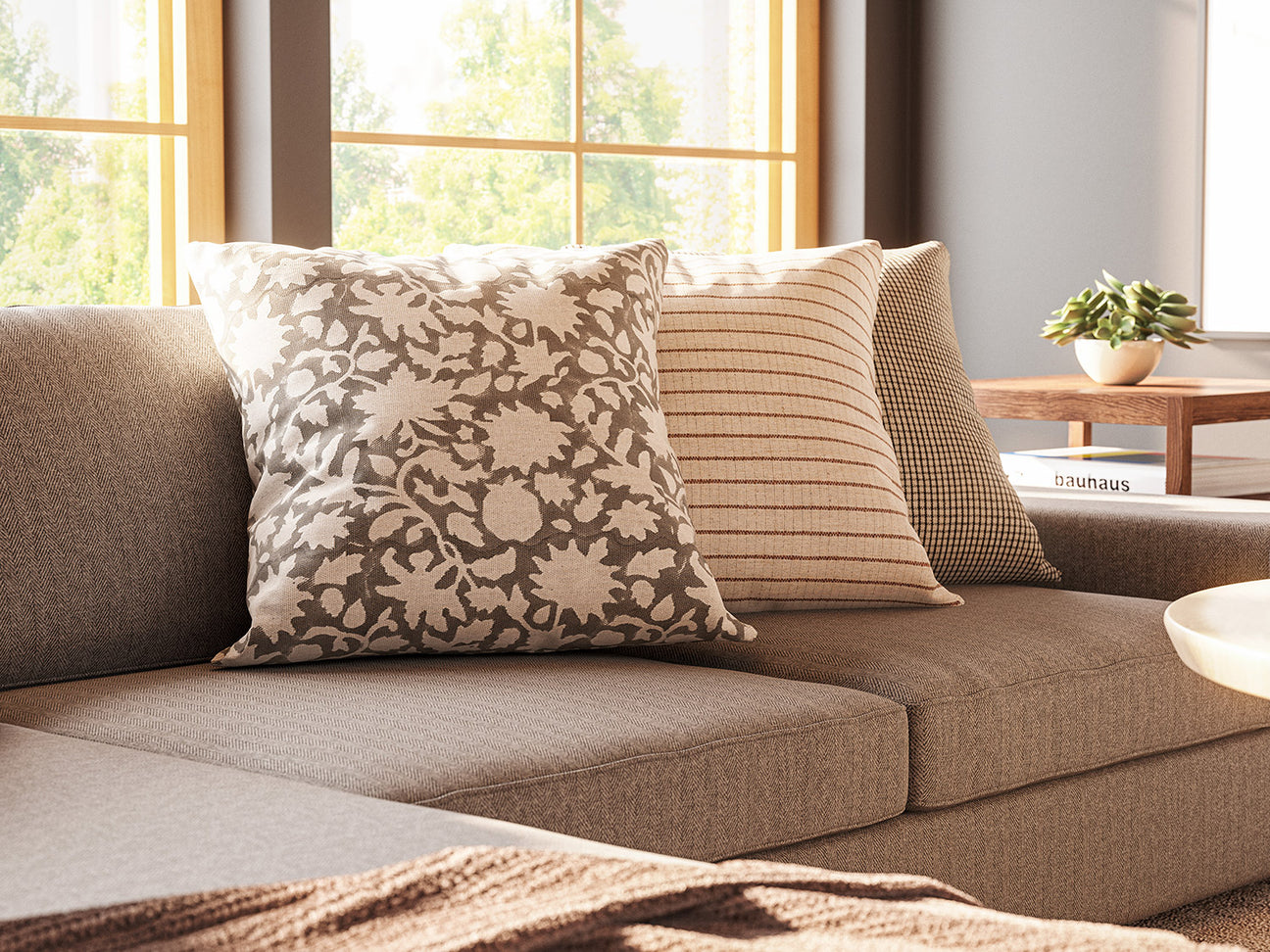 Shown above: Lulu Pillows in Kala, Safari Soft Grey, and Sirsi Fabrics Throw pillows do a little bit of everything, don't they? Whether you need a soft place to rest your noggin or an easy way to...
Tips + Tricks
How to Pick the Perfect Sofa for Your Home
We believe in love at first sit. And with nearly two decades of experience, we've gotten pretty dang good at helping folks craft their perfect sofa (that's always sustainably produced and eco-frien...
Tips + Tricks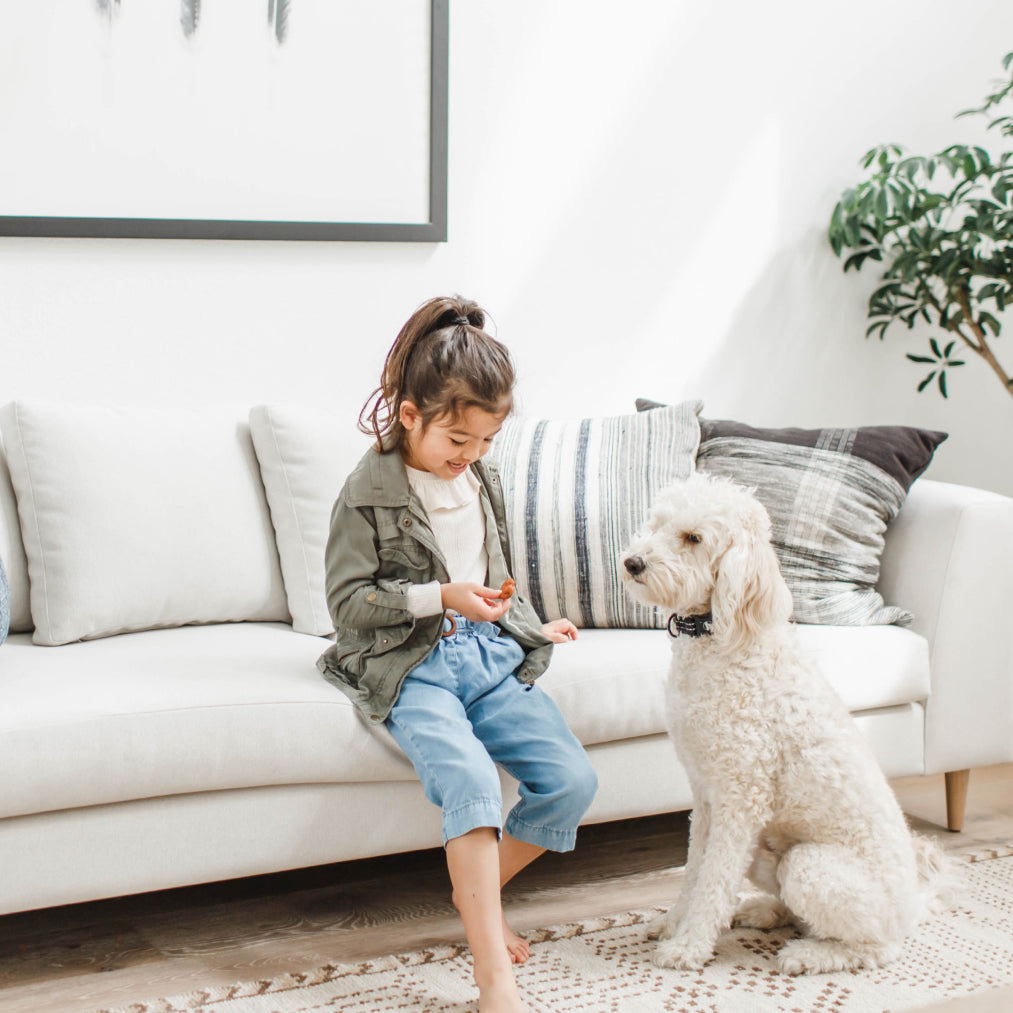 Spilling. Smearing. Jumping. Catapulting. Raise your hand if these verbs happen in your living room! When you have kids, durability and wear become key factors behind many purchasing and design de...
Interior Inspiration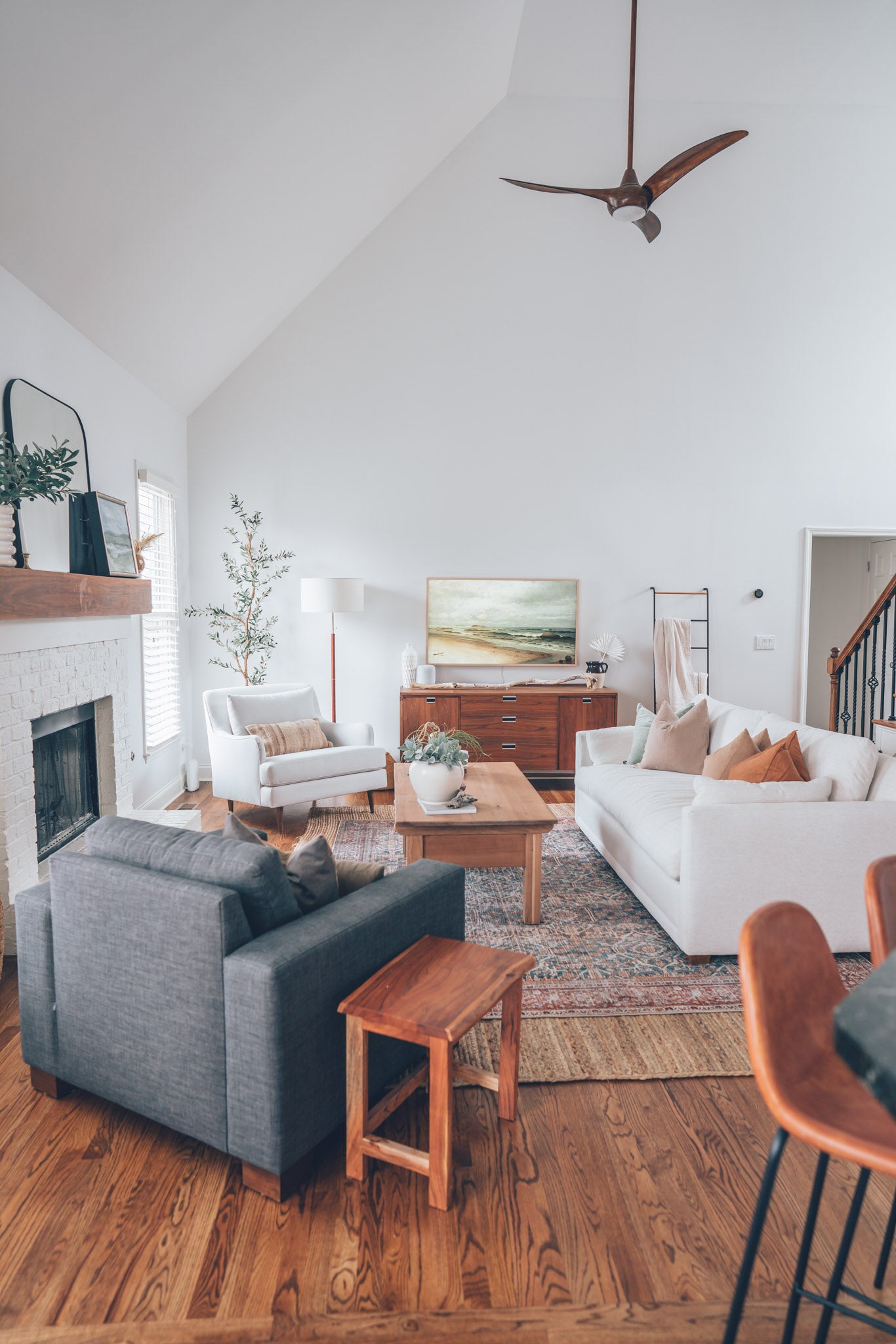 Three Living Room Layout Ideas
Your living room: it's where you eat dinner, take a quick snooze, lounge with friends, trip over your kid's legos, and maybe do your 9-5. It's a space that's, well, lived in, and it's got to work ...
Tips + Tricks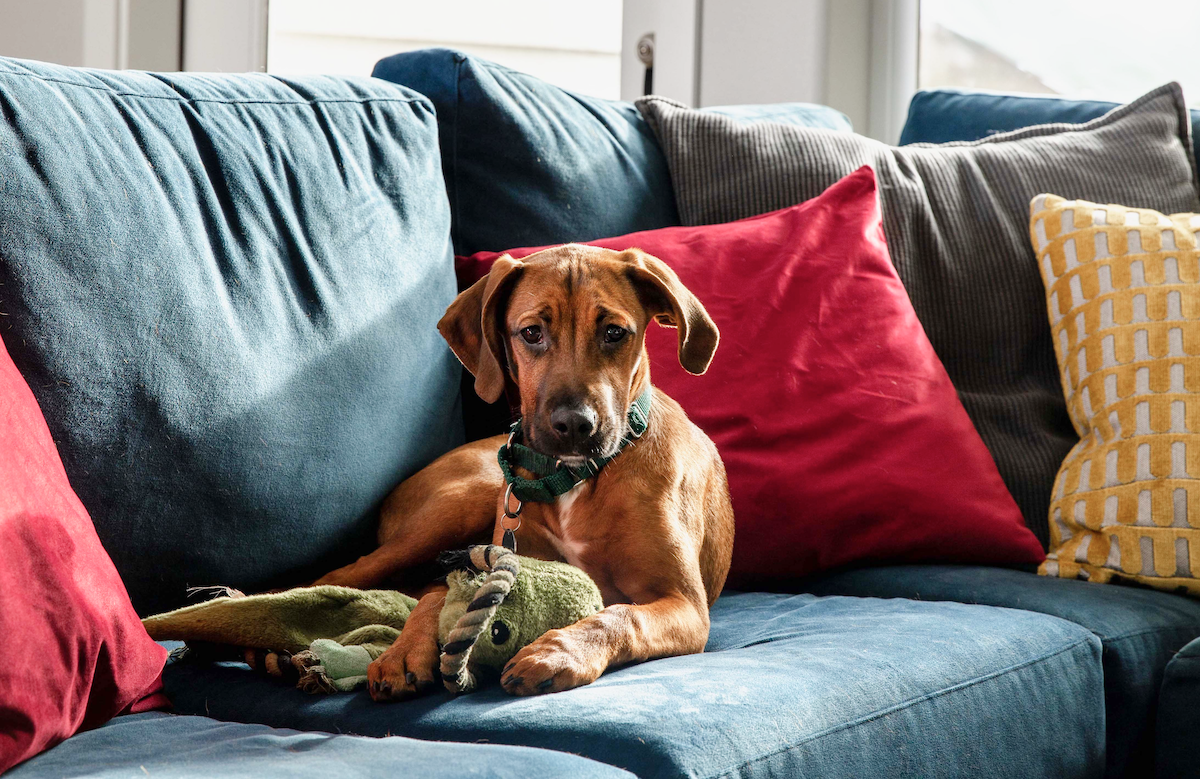 You want the best for your furriest member of the fam, and that means having a comfy spot for you both in the house. But can your sofa stand up to dog and cat hair, scratching, jumping, drool, and ...
Interior Inspiration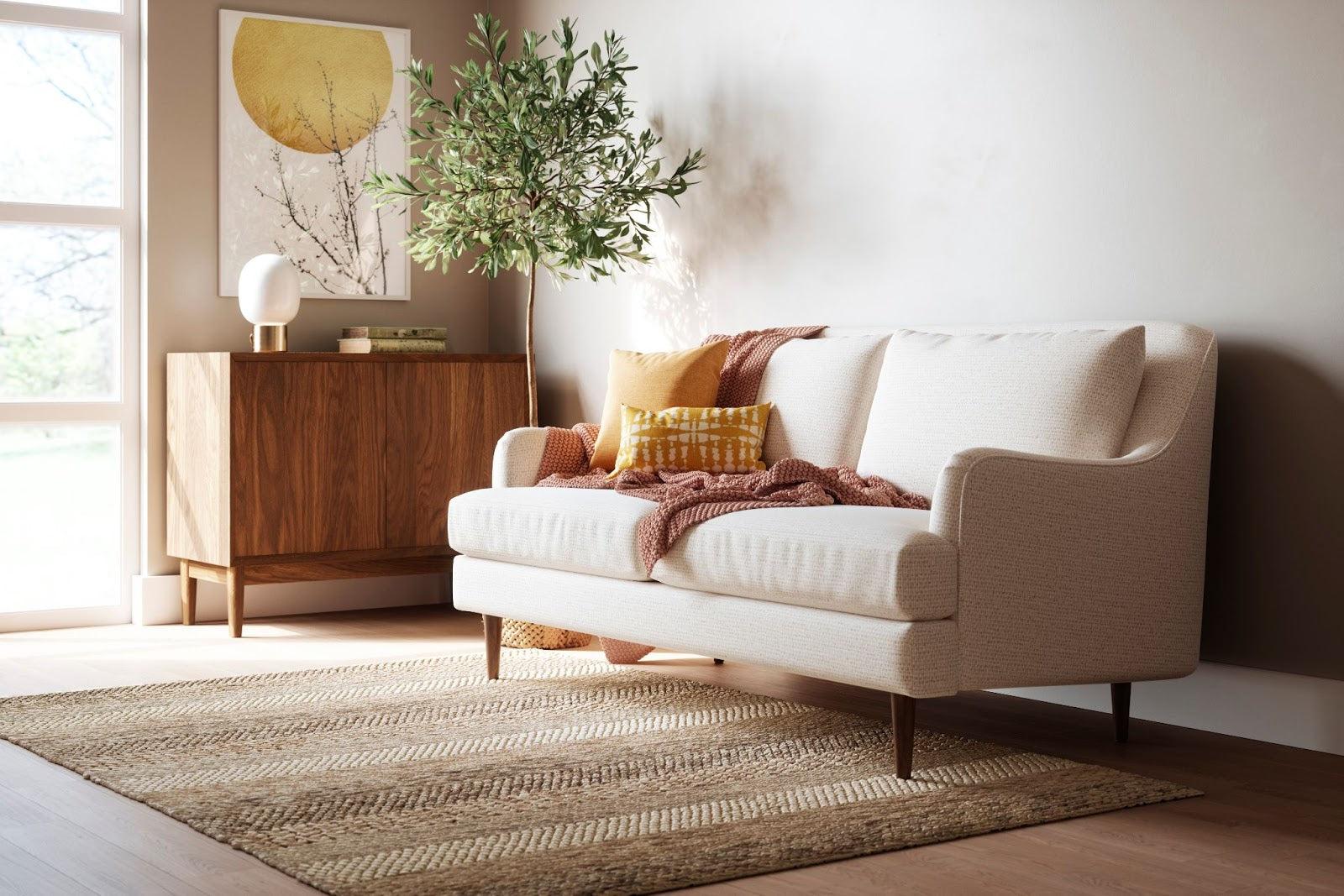 Tips + Tricks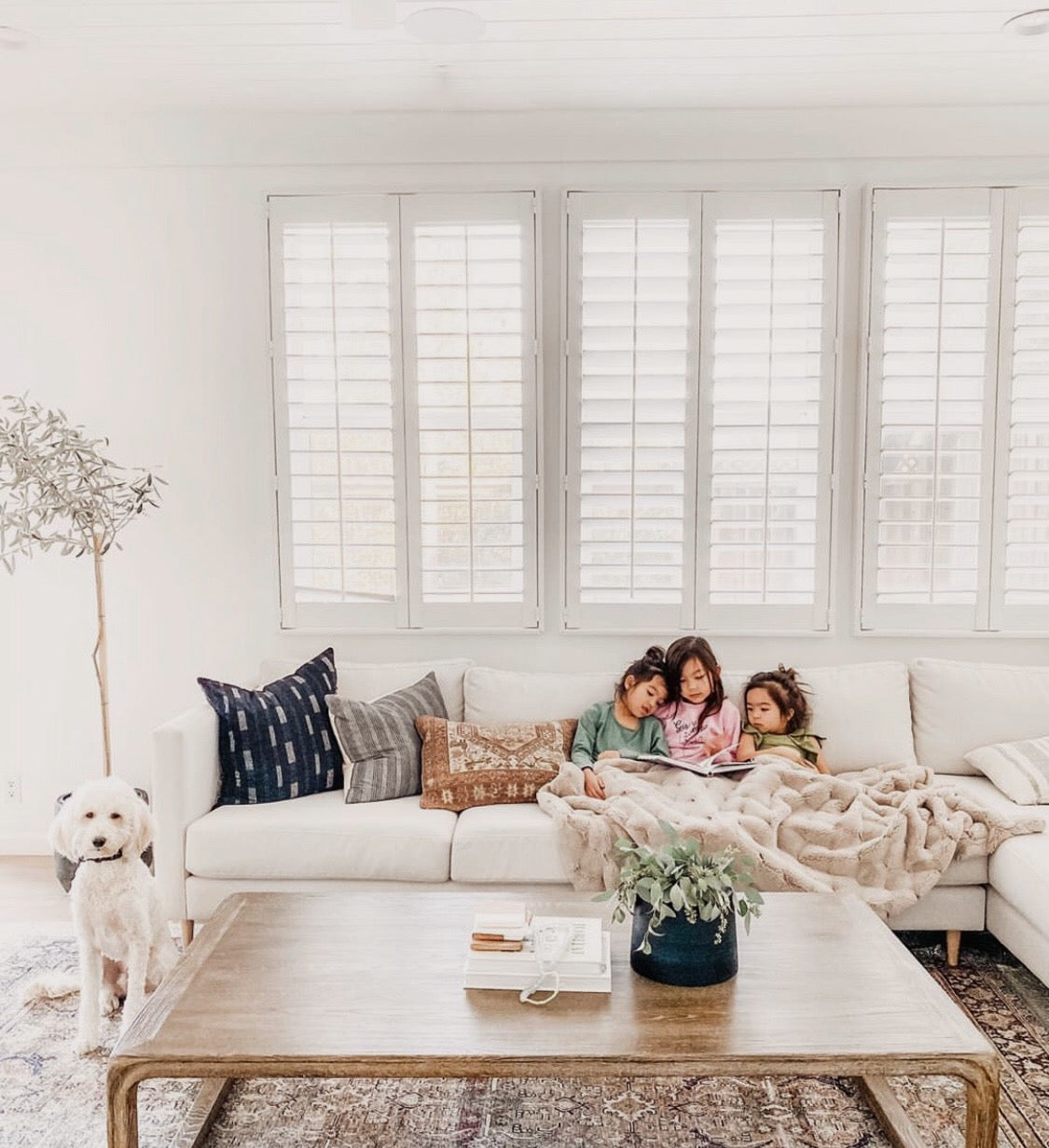 How to Clean Stains on Your Sofa
Got a stain on your sofa? Don't panic!  Whether it's brand new or more set-in, we're breaking down ways to tackle them so you and your family can keep on enjoying your favorite sofa for years (and ...