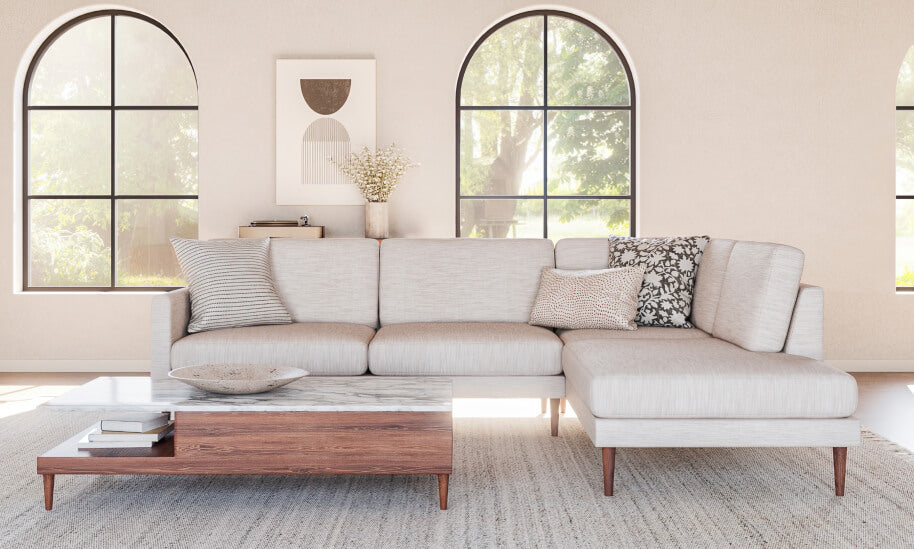 Why Medley over other eco brands?
On a mission to find sustainable furniture? From materials to production practices, there's lots to learn and compare. Here's why Medley could be your best fit.
PLANT-BASED FOAM + WOOL COLLECTION 🍃👉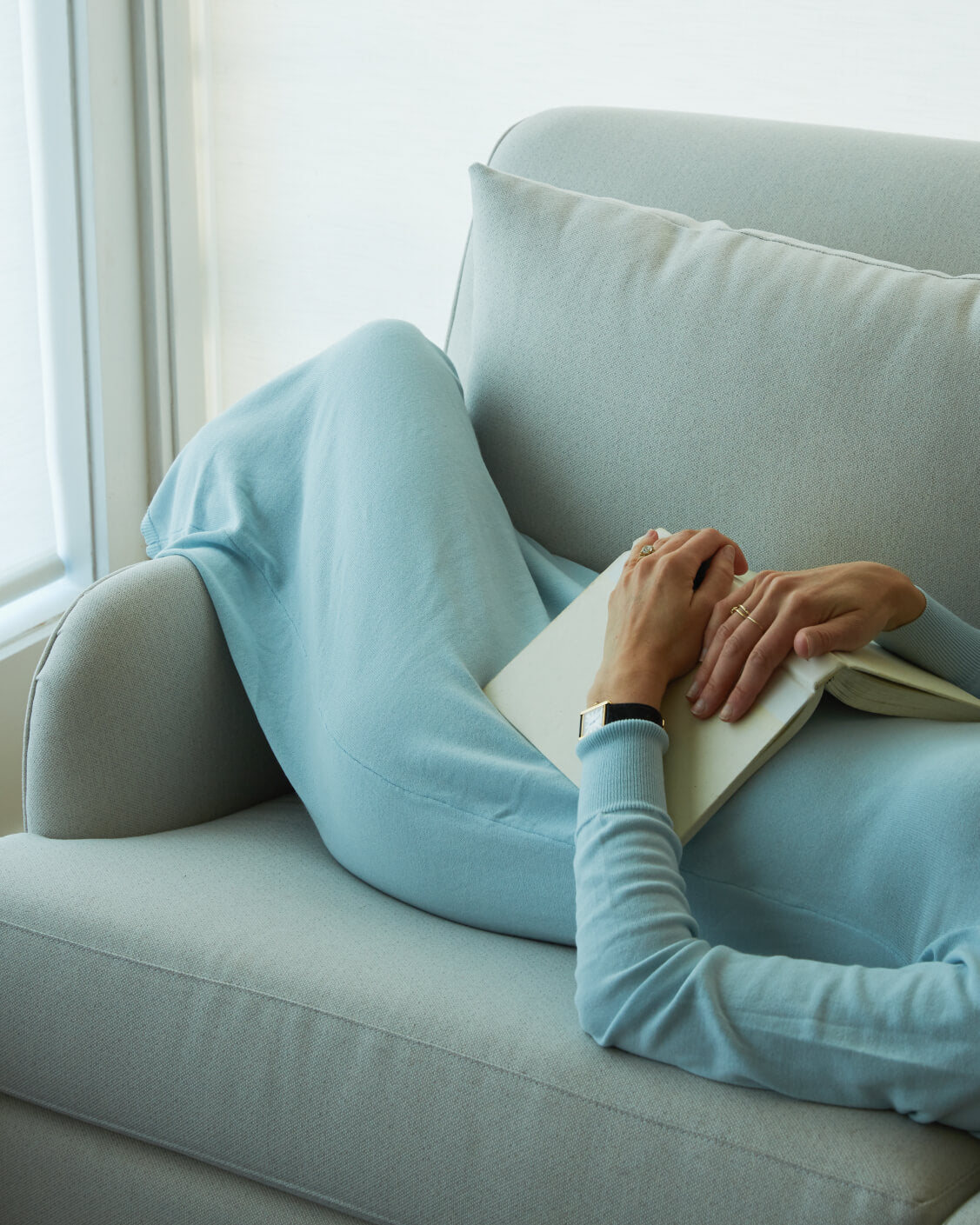 1. Healthier Materials...from the Inside Out
We take utmost care in selecting what goes into our furniture, and ultimately, your home. We consider every material from the inside out—the frame to the upholstery fabric—with help from third-party certification partners: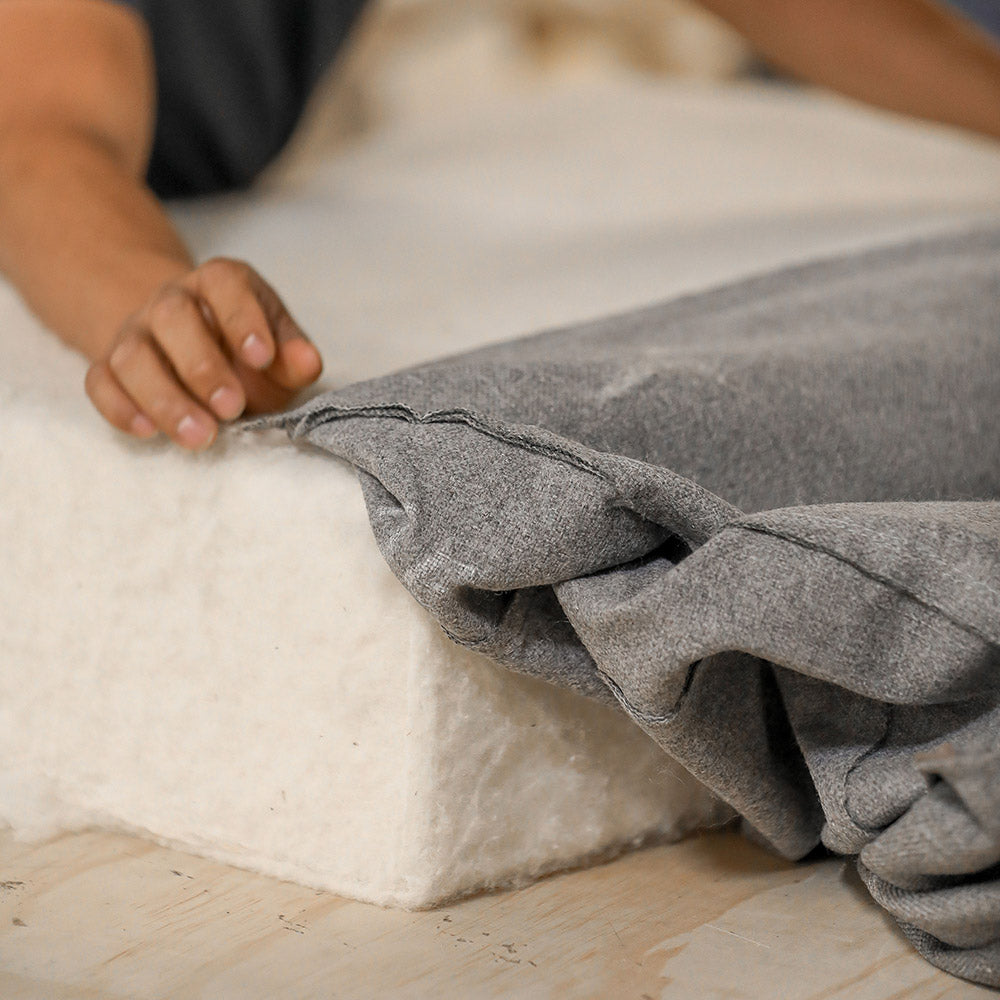 2. Plant-Based Latex + Wool= Our Winning Duo
We can say with confidence that our plant-based latex + wool cushioning is among the most comfy options out there (after many hours of testing, our butts don't lie!).
What makes up this magical cushion? Layers of soft, breathable wool wrapped around certified organic latex foam. Made from the sap of rubber trees (Hevea Brasiliensis), latex delivers ultra-responsive, springy support for pressure-free, luxurious comfort. Bonus points: to our knowledge, plant-based latex foam is the cleanest, most eco-friendly cushion filling on the market right now. P.S: if you want to know more about our latex, we nerded out about it here.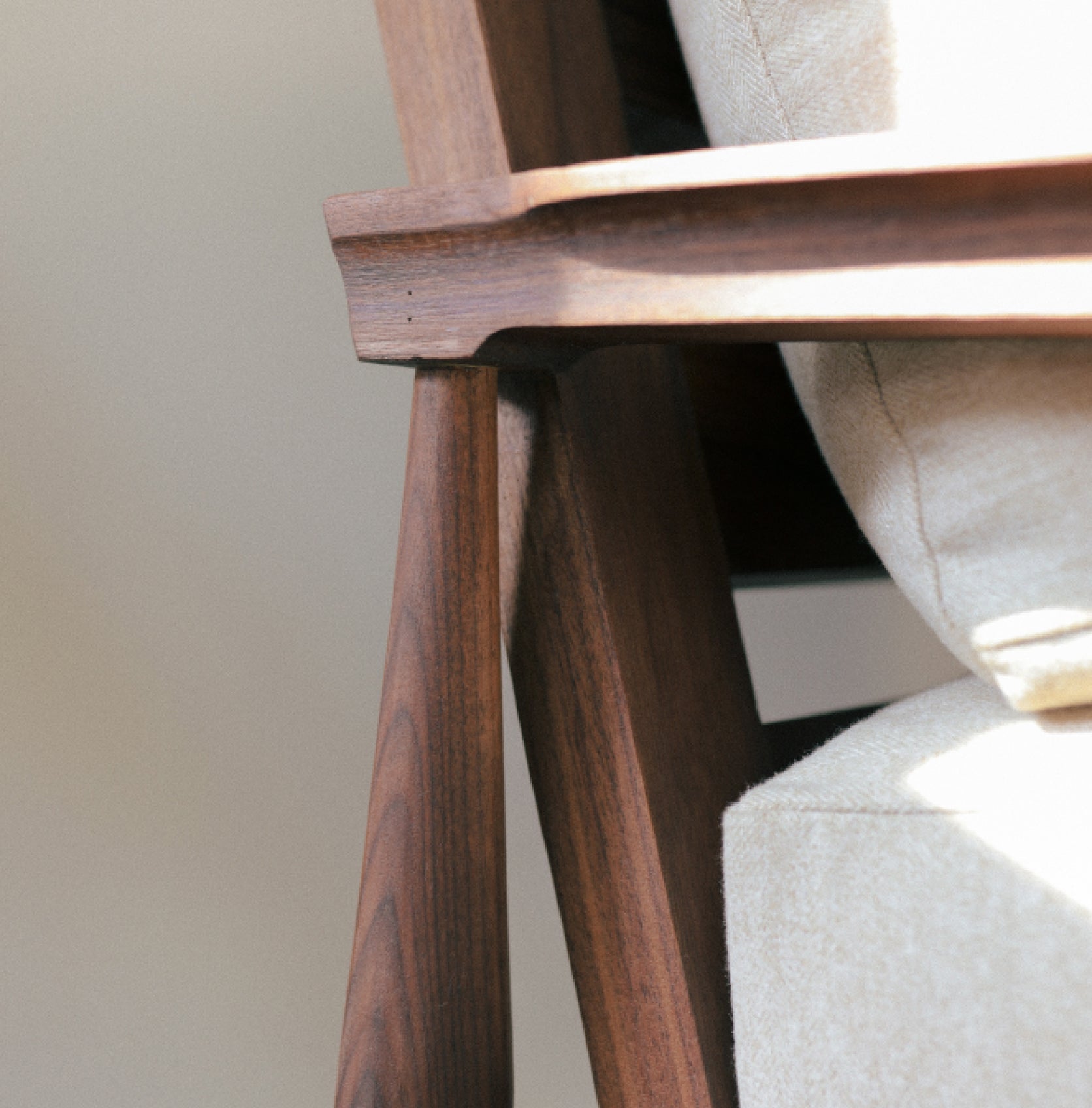 3. Longevity + Craftsmanship
We do everything possible to make sure your furniture will last. This starts with our team of skilled builders who use time-honored methods to make our pieces durable and hold their shape over time. From our solid, kiln-dried Alder wood frames to our wool and certified organic latex foam cushion with resilient spring-back, we make every construction and material choice with durability in mind: aka you won't need to replace your furniture every few years.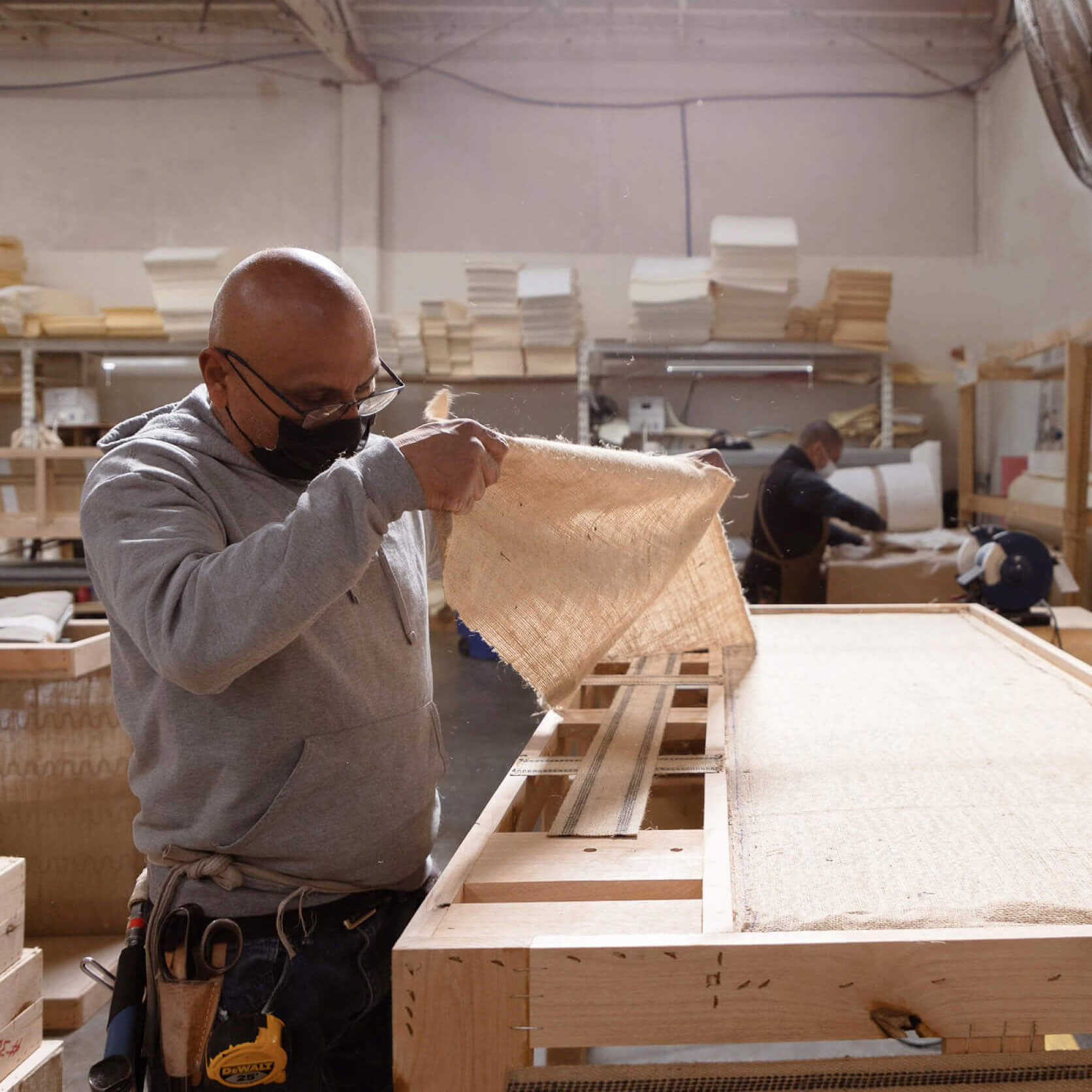 4. Domestic Production
We build all our furniture by hand in California and North Carolina to keep production as local as possible. Understanding production location can help you imagine the carbon footprint you're working with. Think: from the frame to the filling to the finished piece, how far did the materials have to travel to come together then get to you? When possible, we also source materials domestically (like our FSC-Certified wood).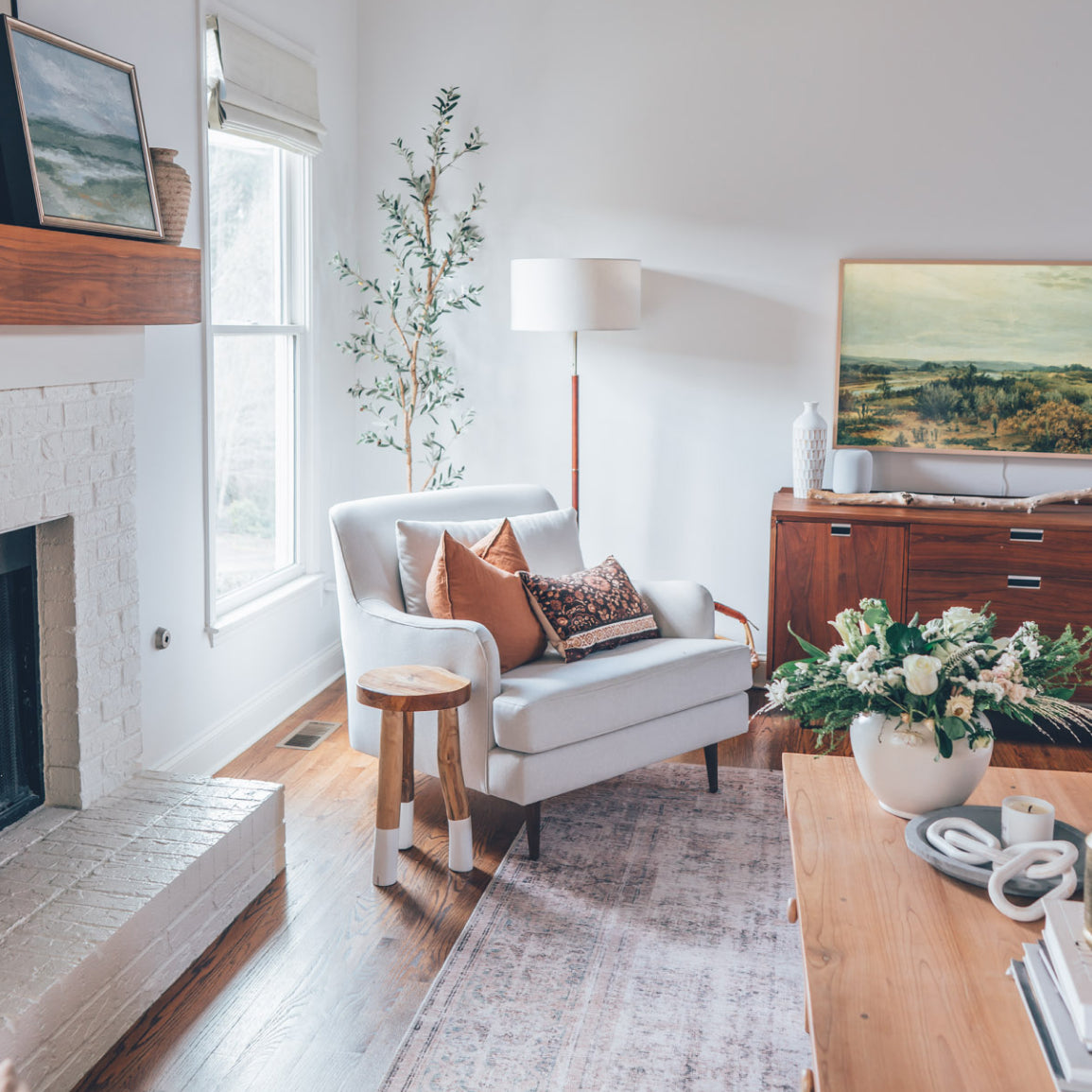 5. Eco Since '06
We're a small, family-run company that's been in the eco furniture game since 2006. Our advice? If you're considering buying from a brand that only carries one sustainable line, ask questions. If their efforts aren't green across the board, are they transparent about where they can improve? Do they greenwash without backing up their claims? If you have any questions about Medley's practices, we're always happy to chat, and you can find information about our materials here.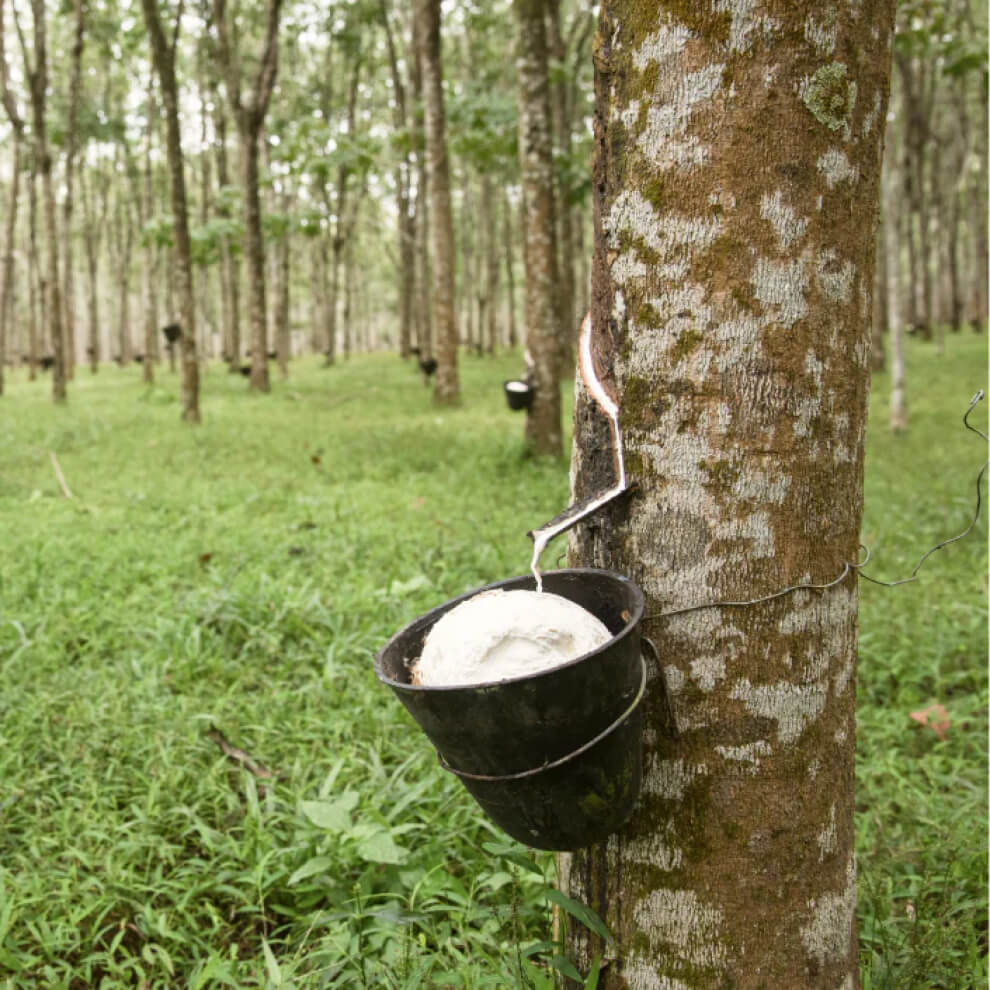 6. Environmental Impact
Our goal is to make high-quality furniture while minimizing our impact on the environment along the way. That's why we prioritize high-quality, more biodegradable, and green-certified materials: if your furniture does one day end up in a landfill, it will break down with less harm done than furniture with a higher synthetic composition. For every tree used to bring our pieces to life, we plant 3x the amount of trees in partnership with the National Forest Foundation to help offset our environmental impact.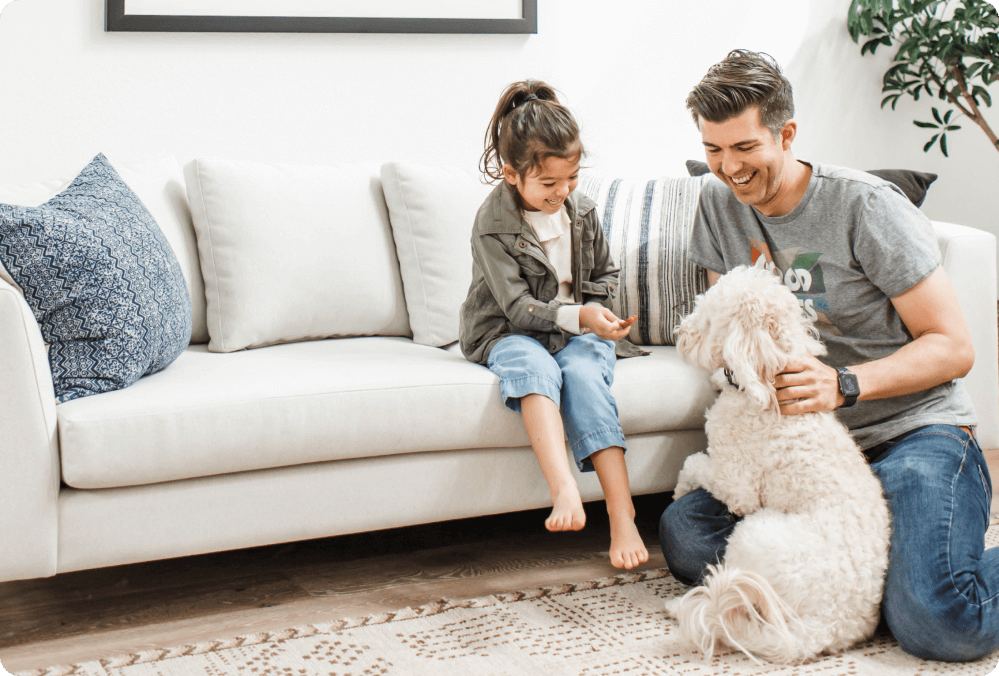 96% of customers would recommend
"...one of the few nontoxic and safe furniture makers. I scoured the internet, and by far they are above and beyond competition when it comes to design and quality."
SEE MORE REVIEWS
"Perhaps the most sustainably-made sofa on the market"