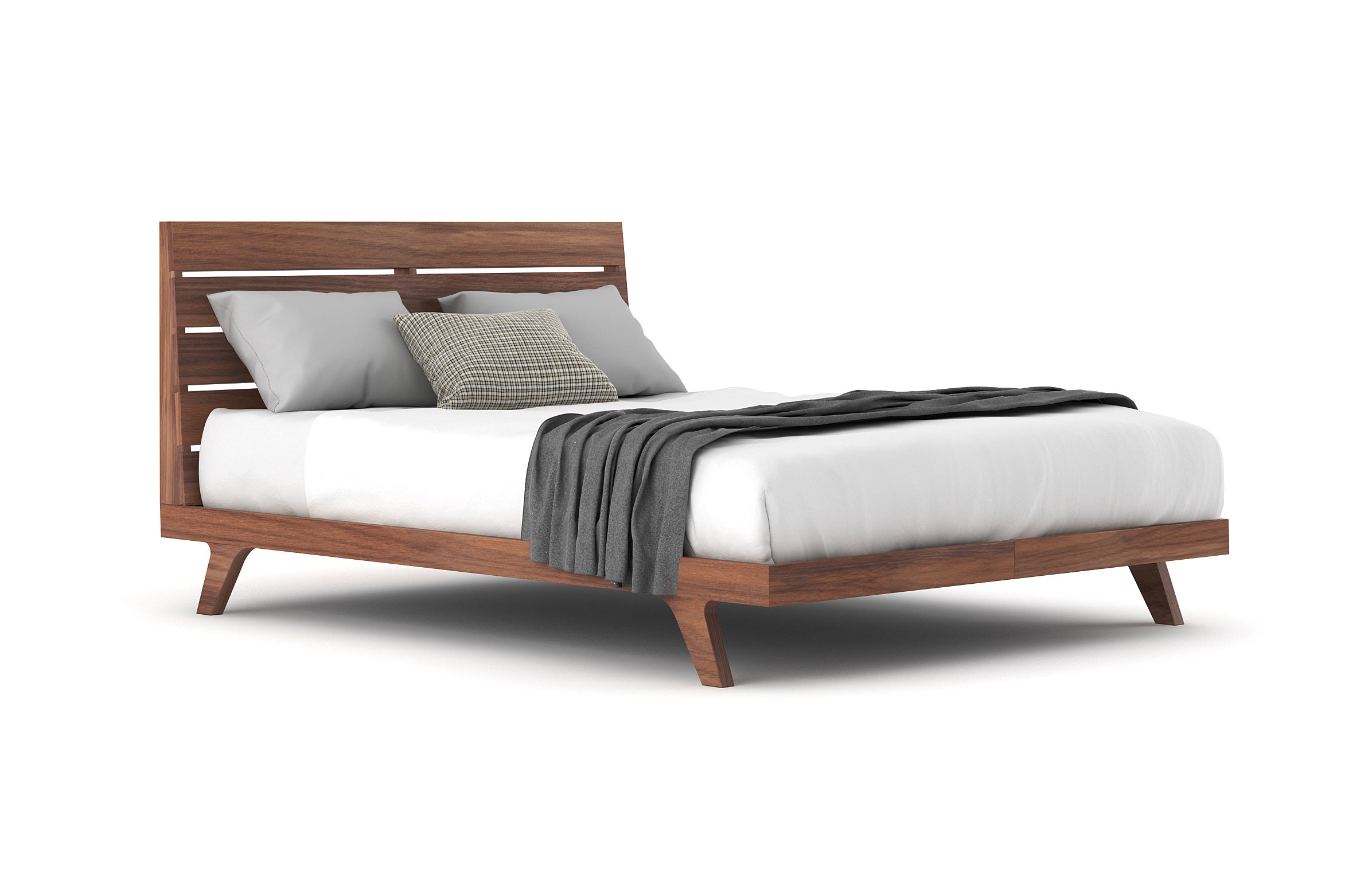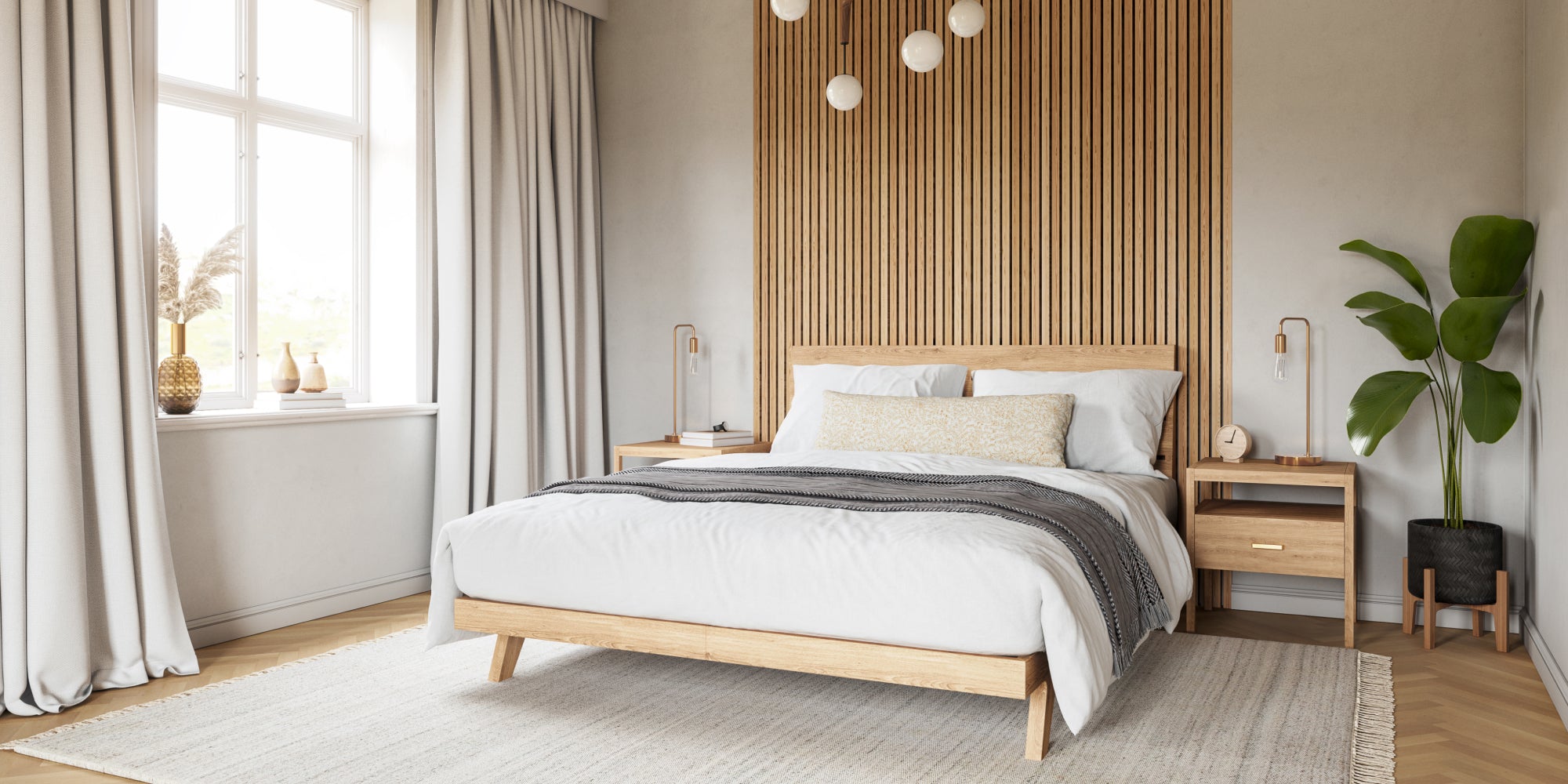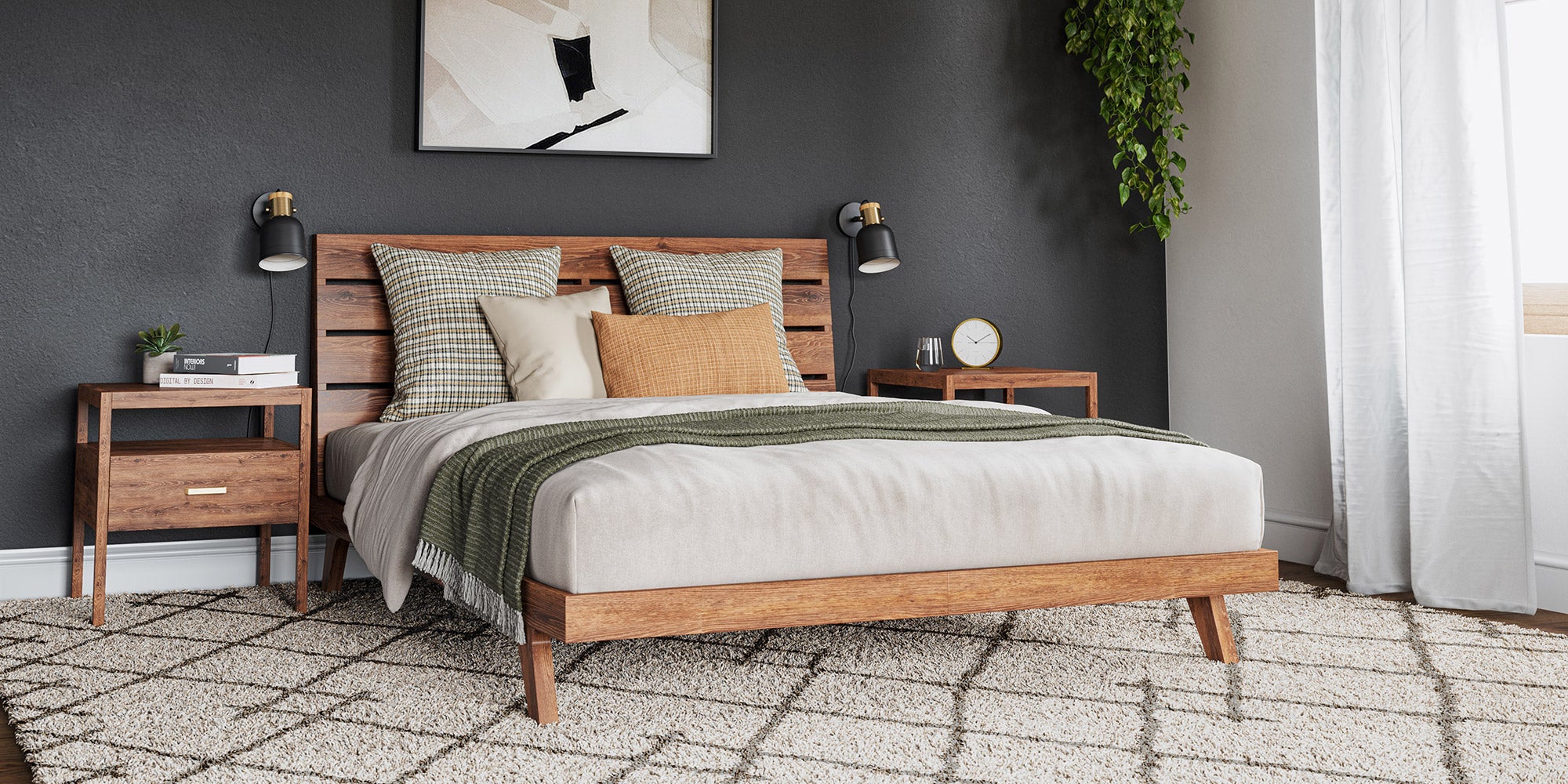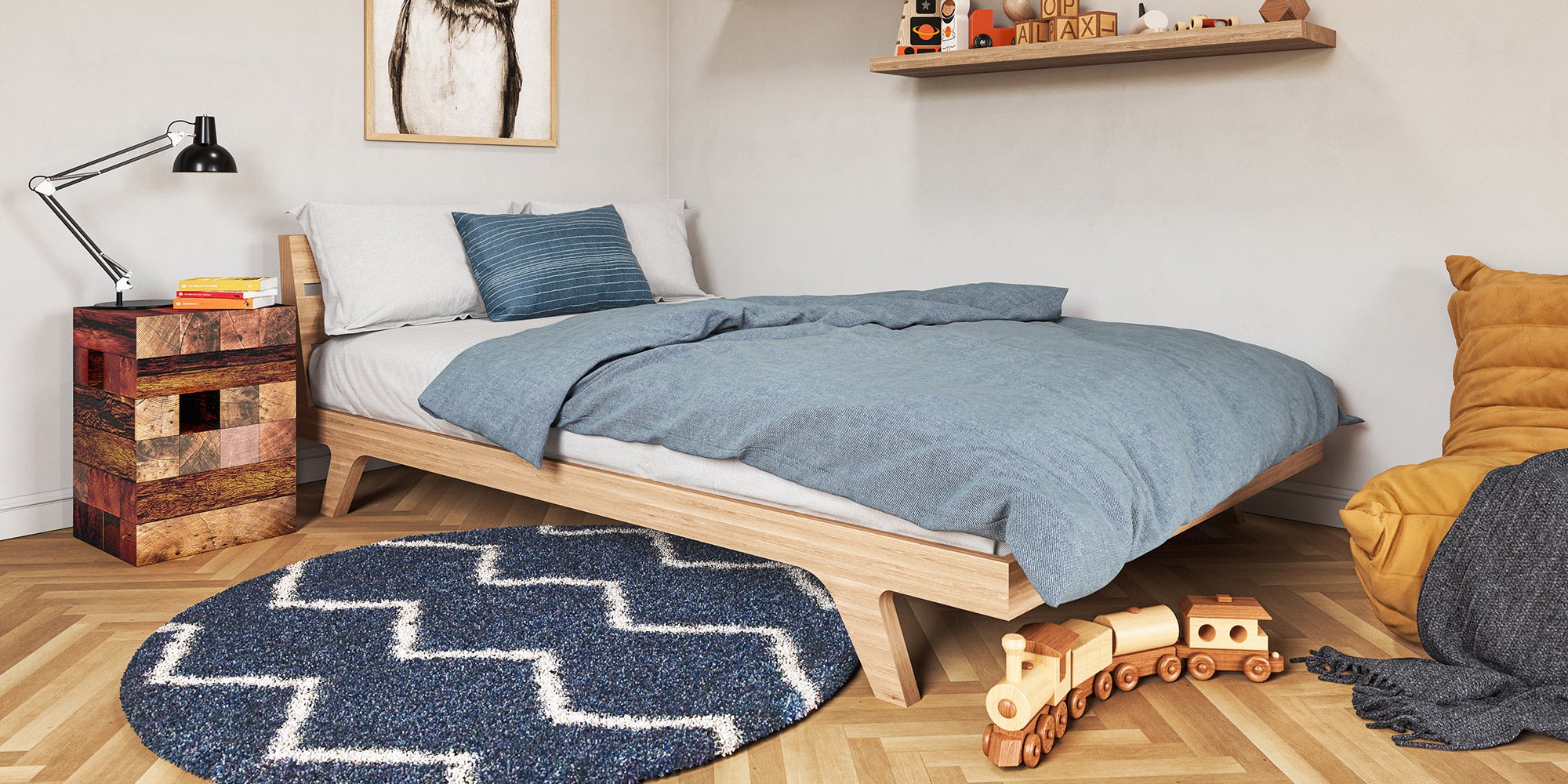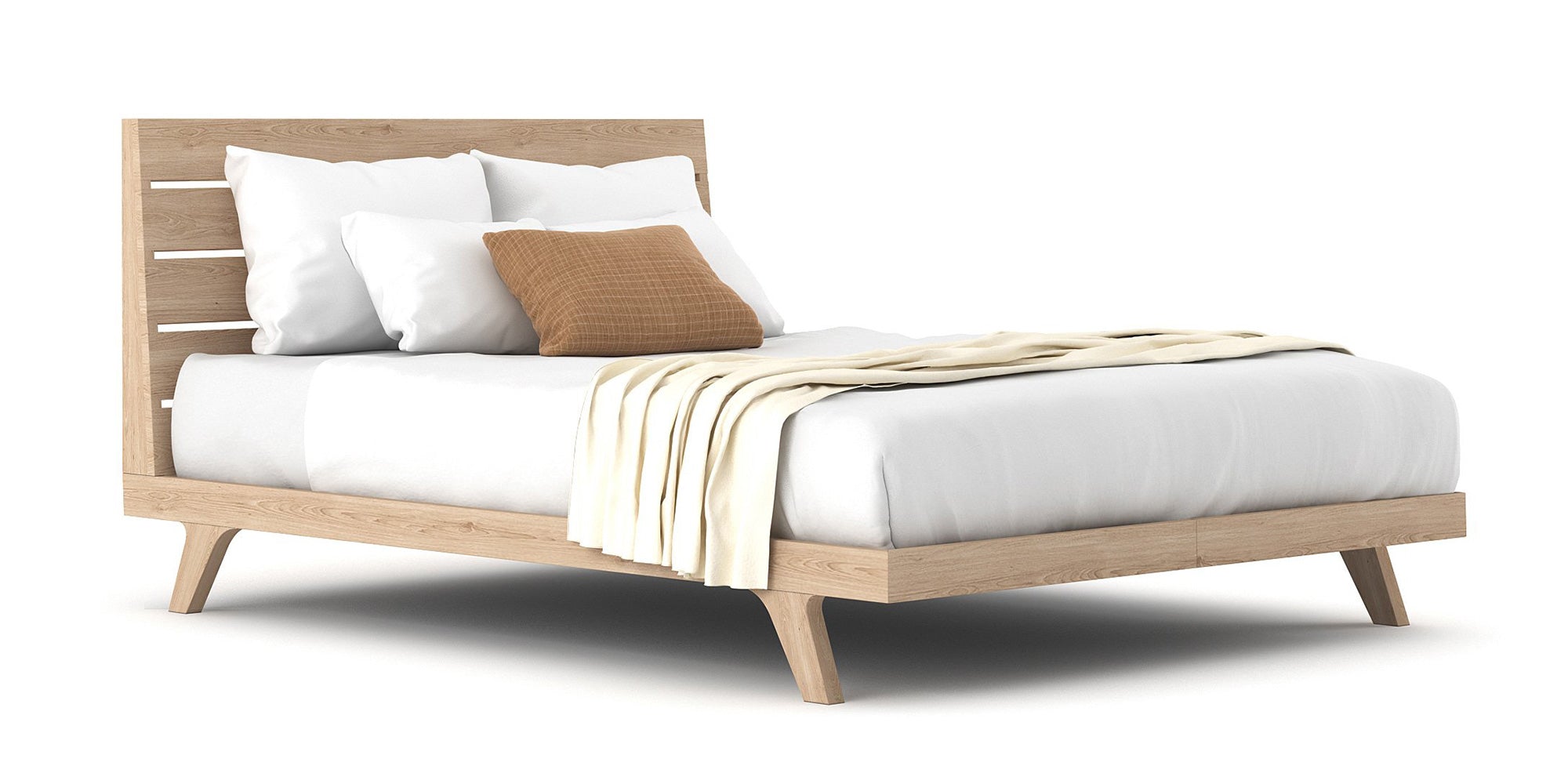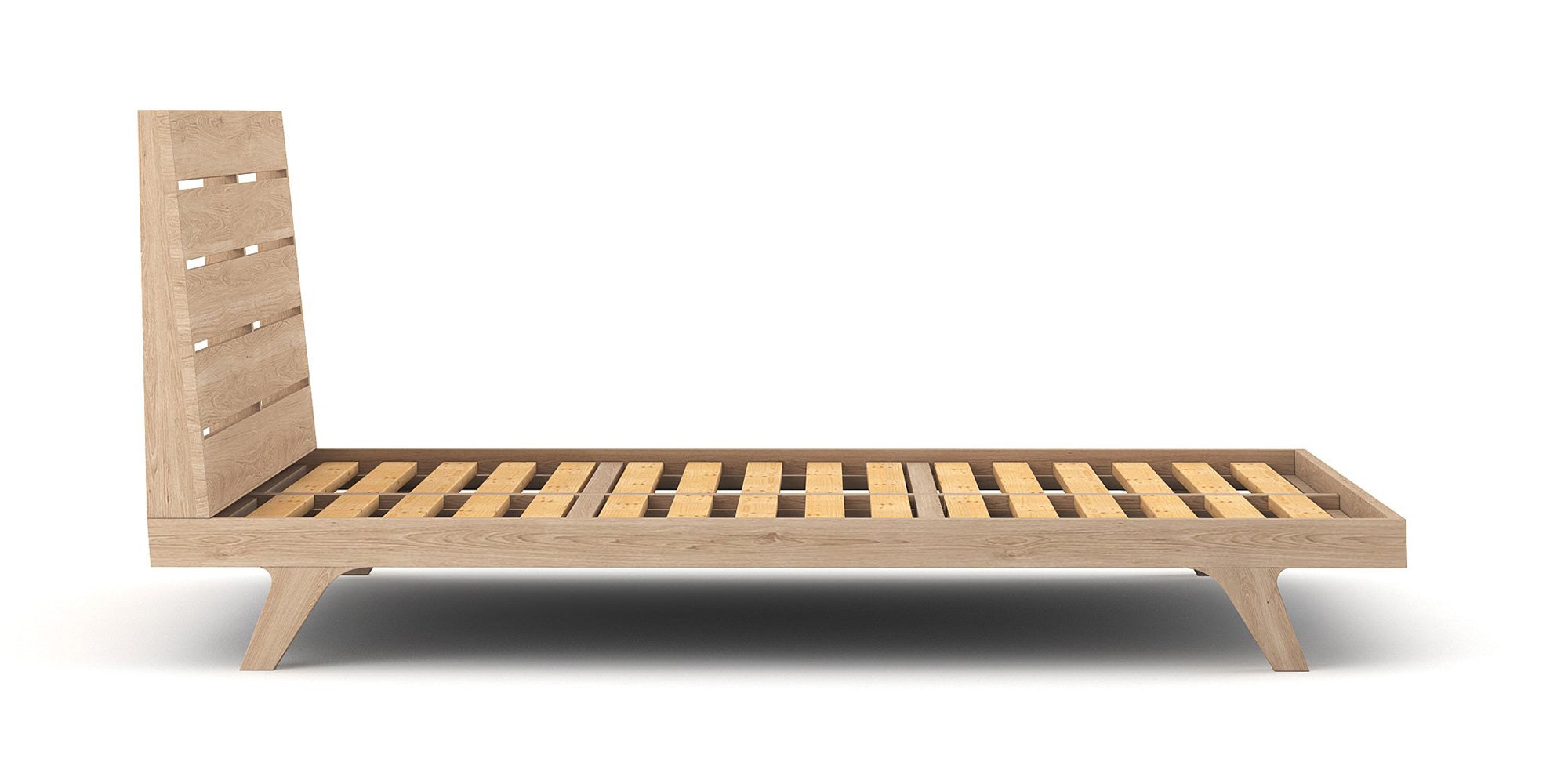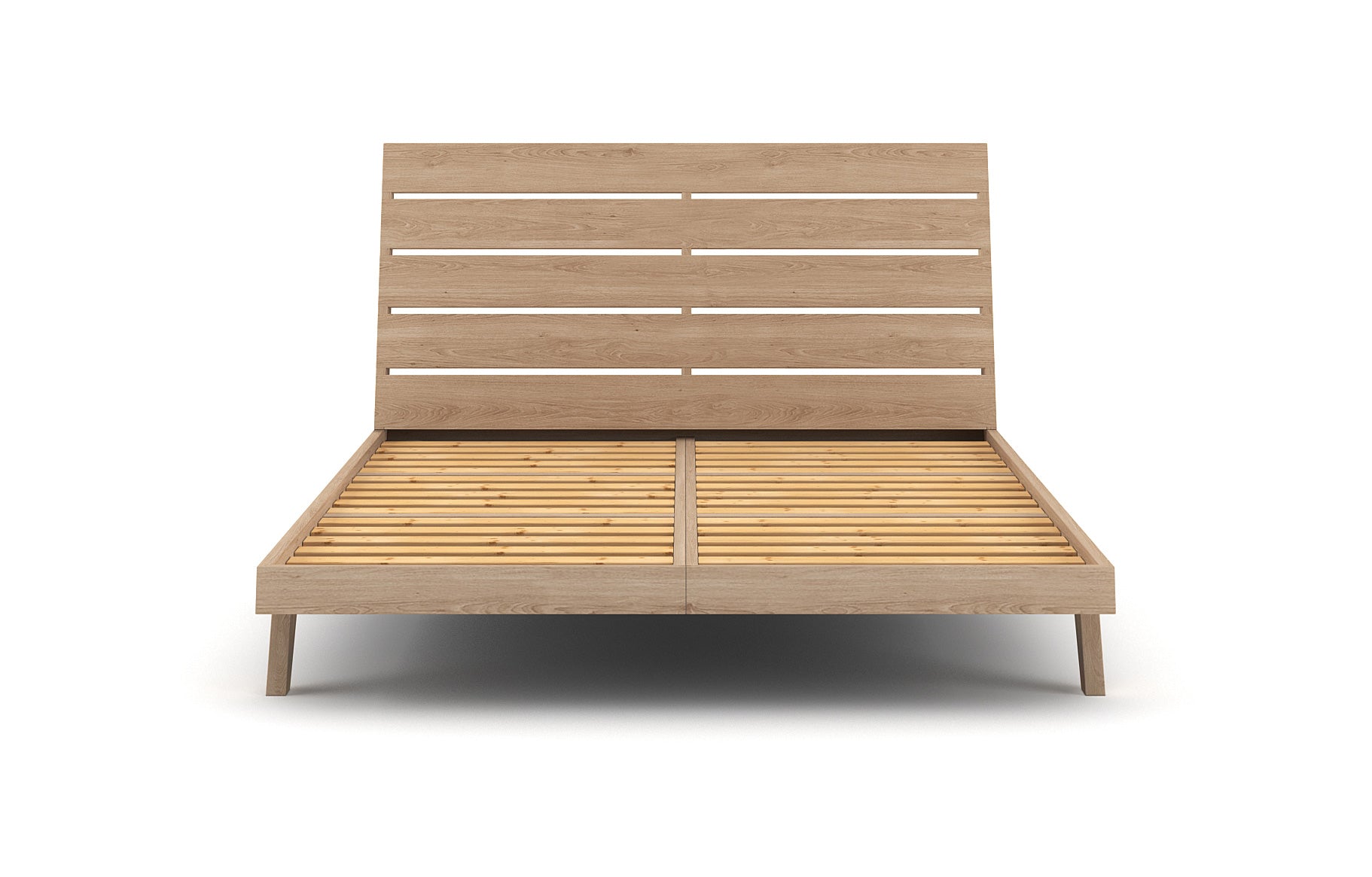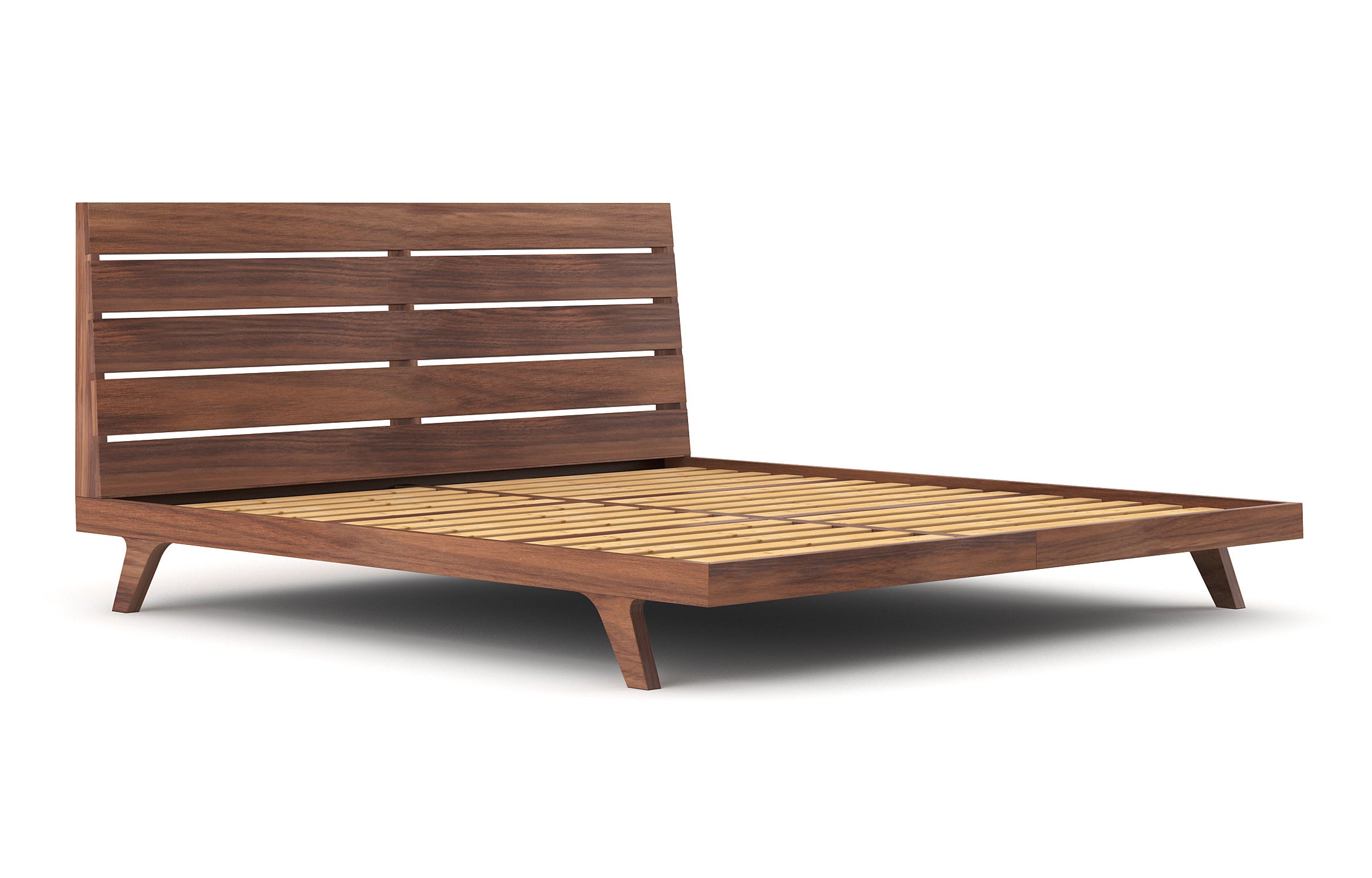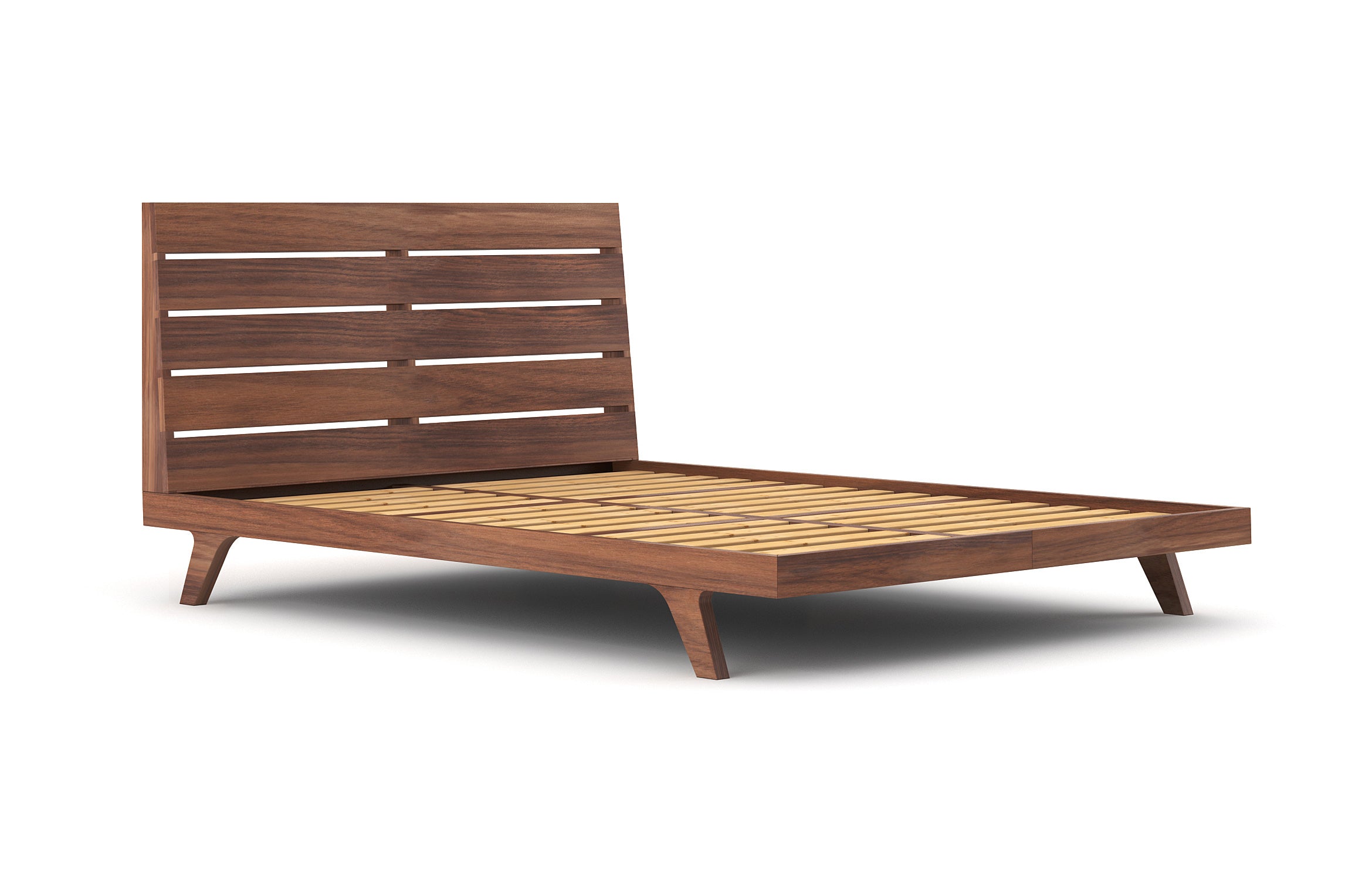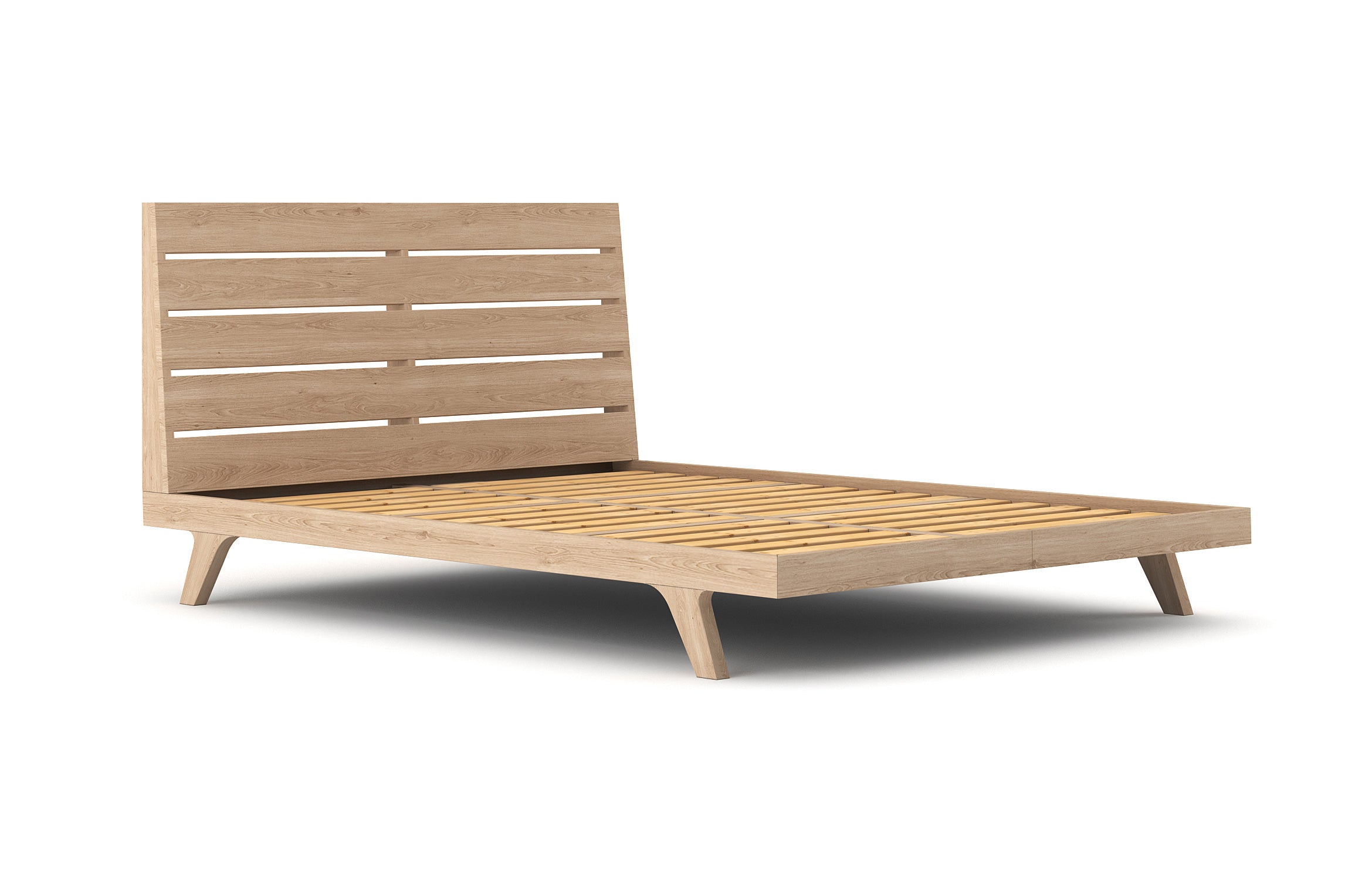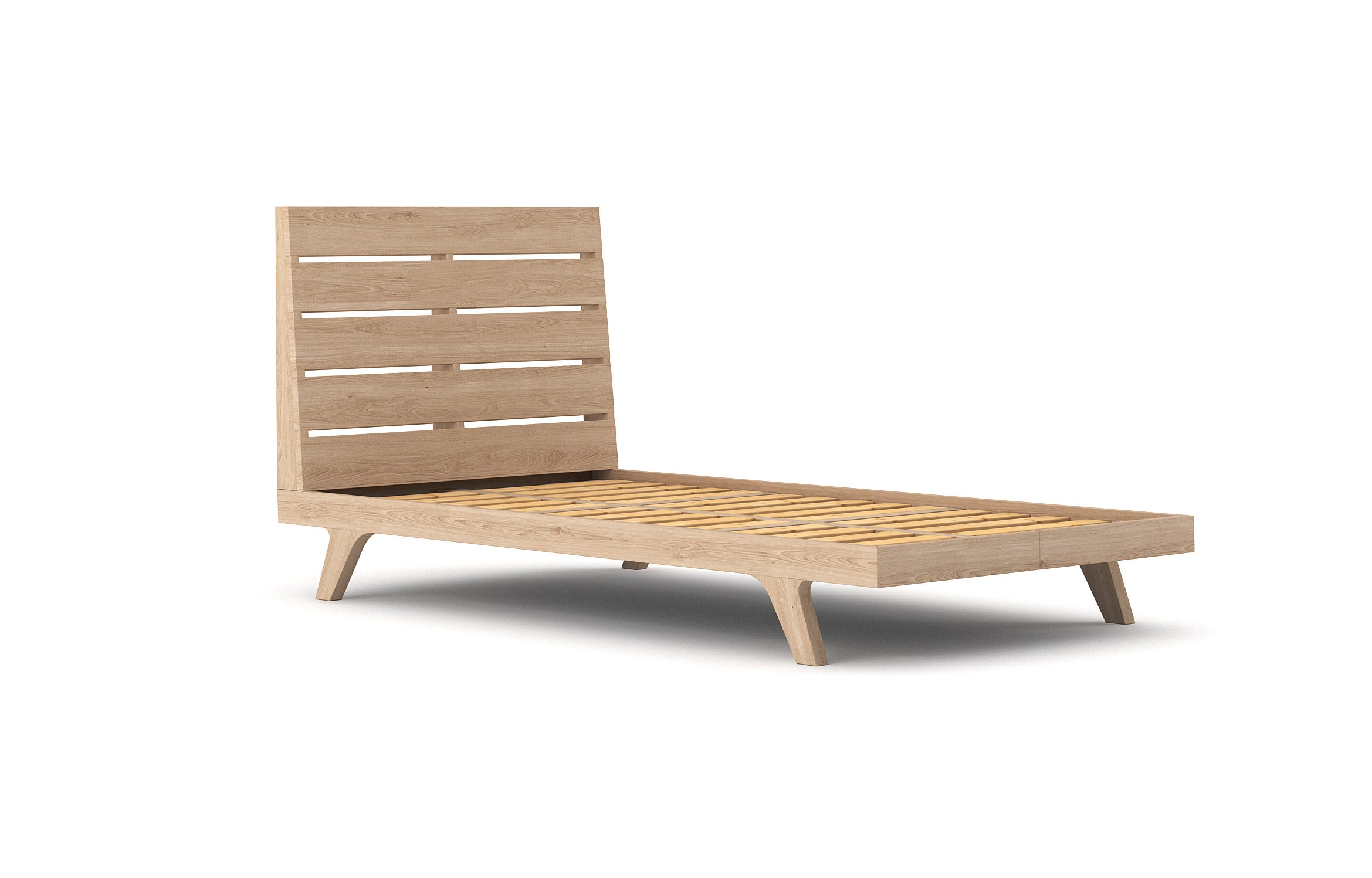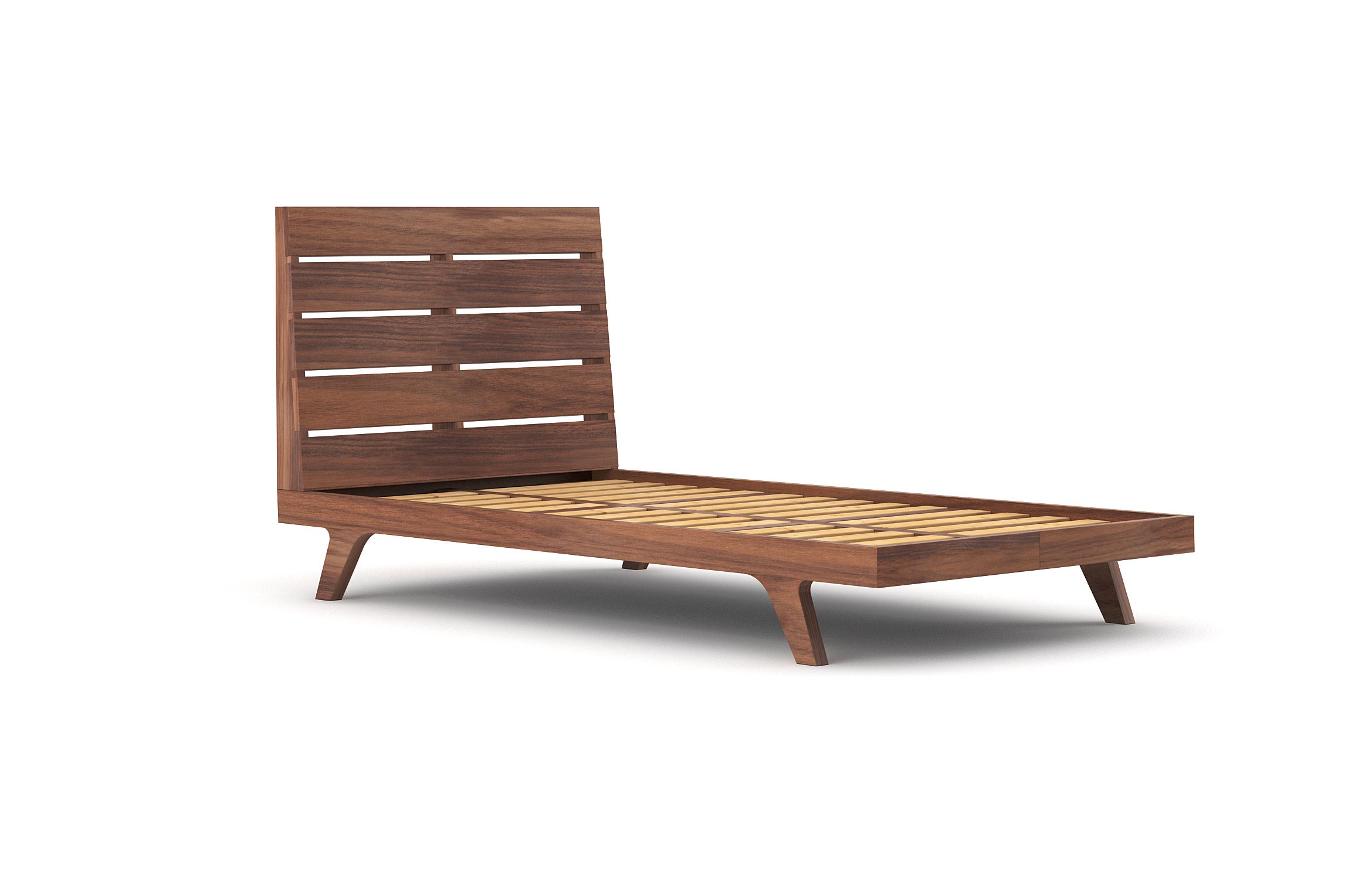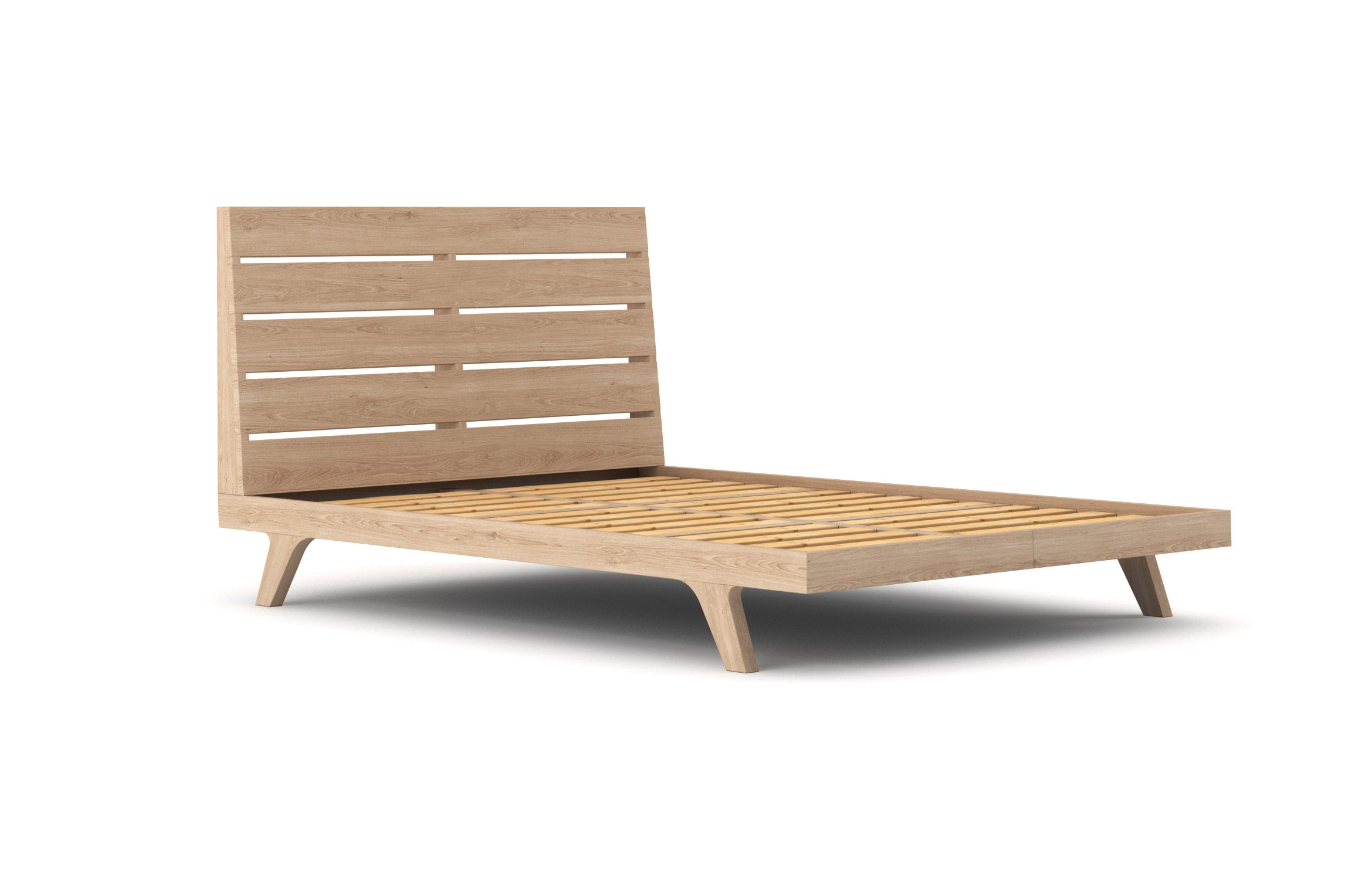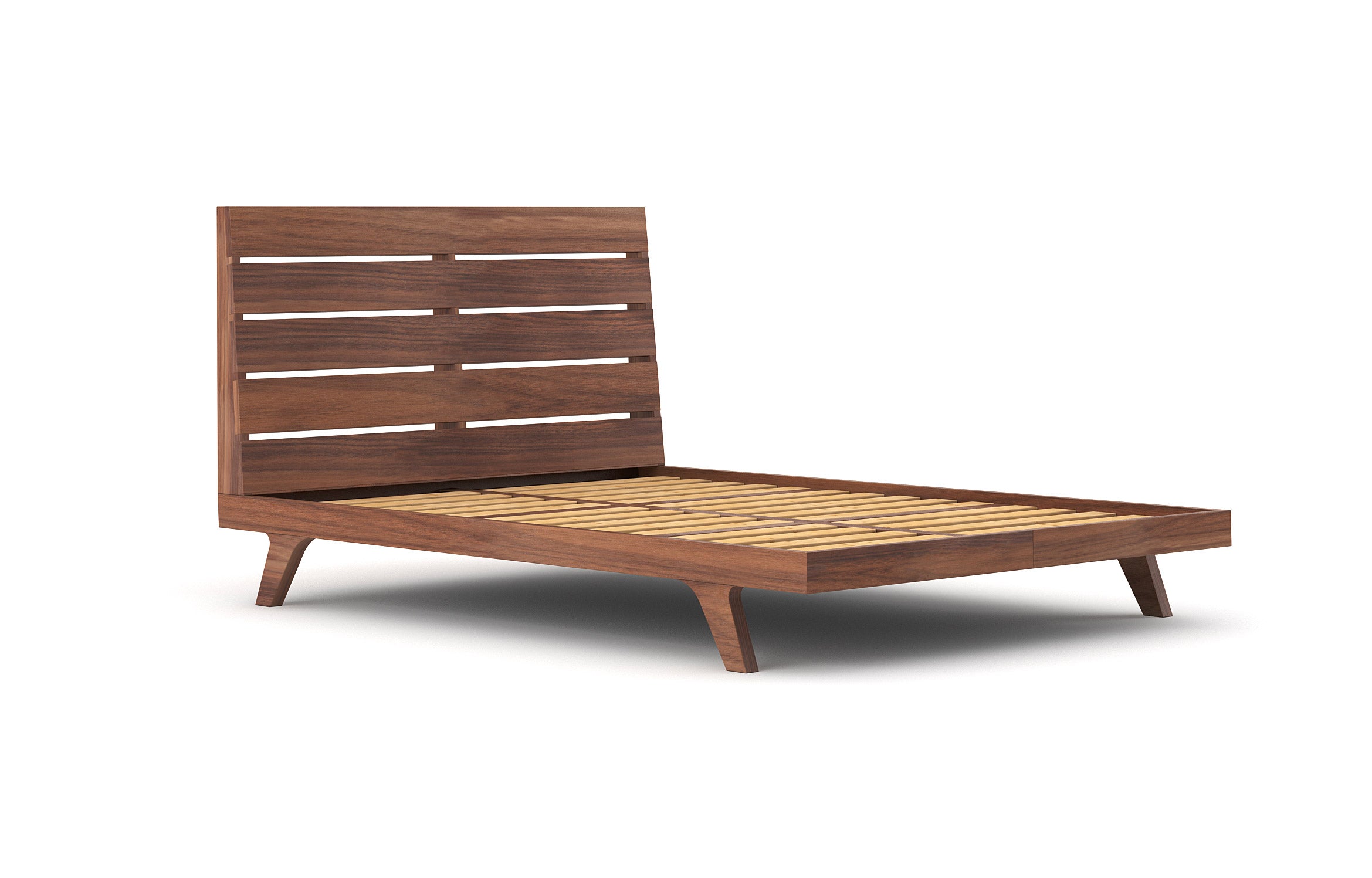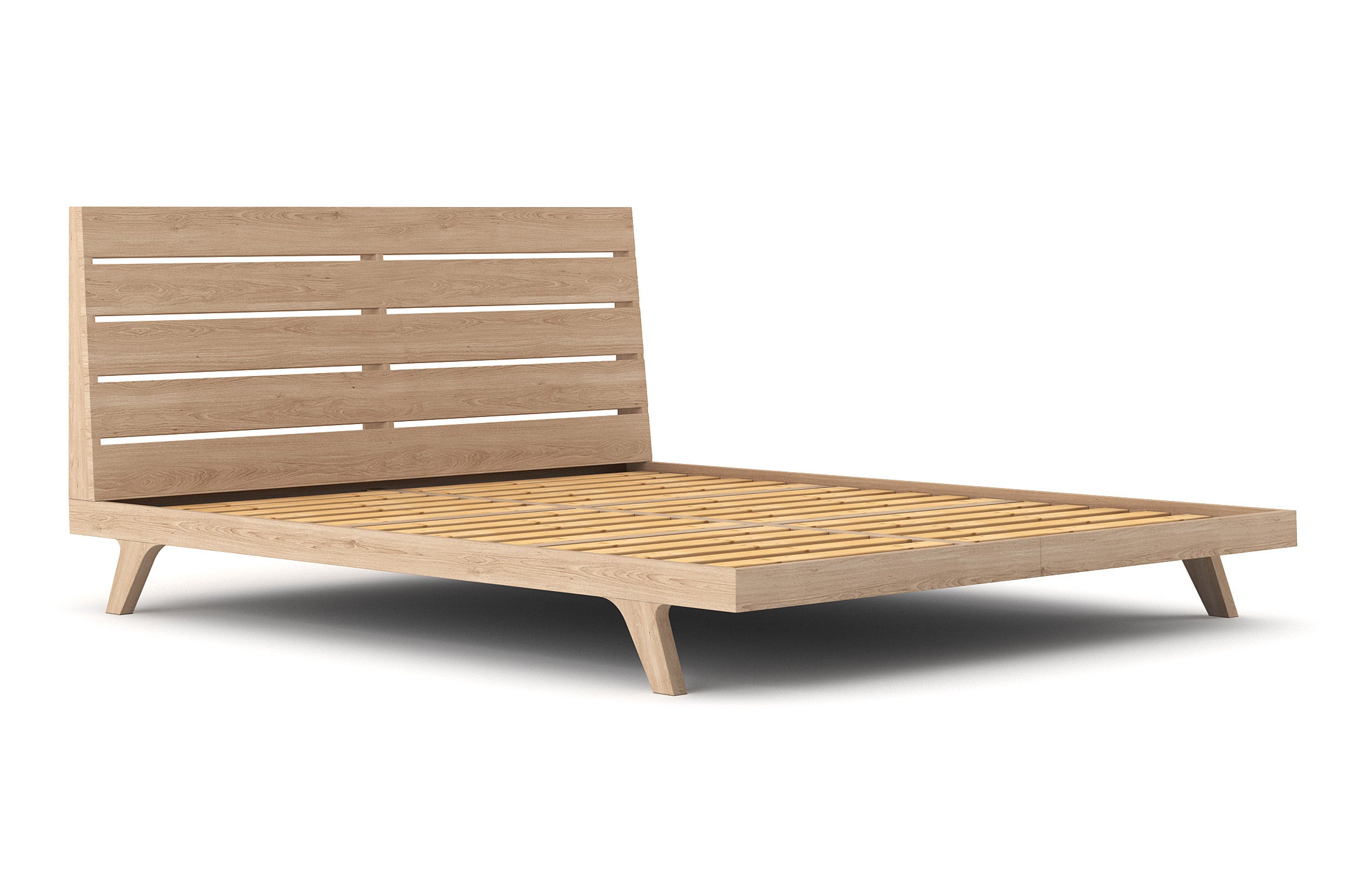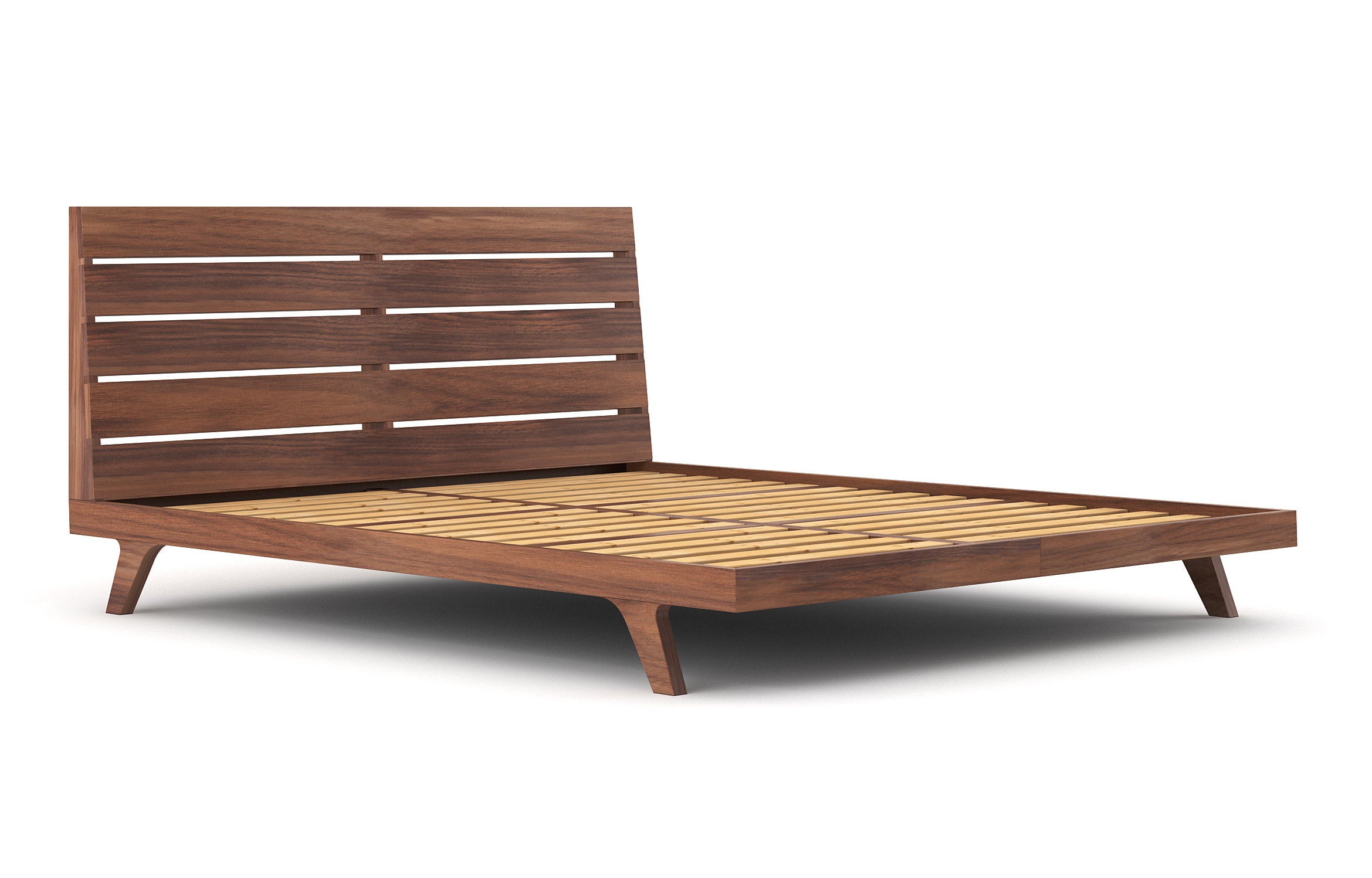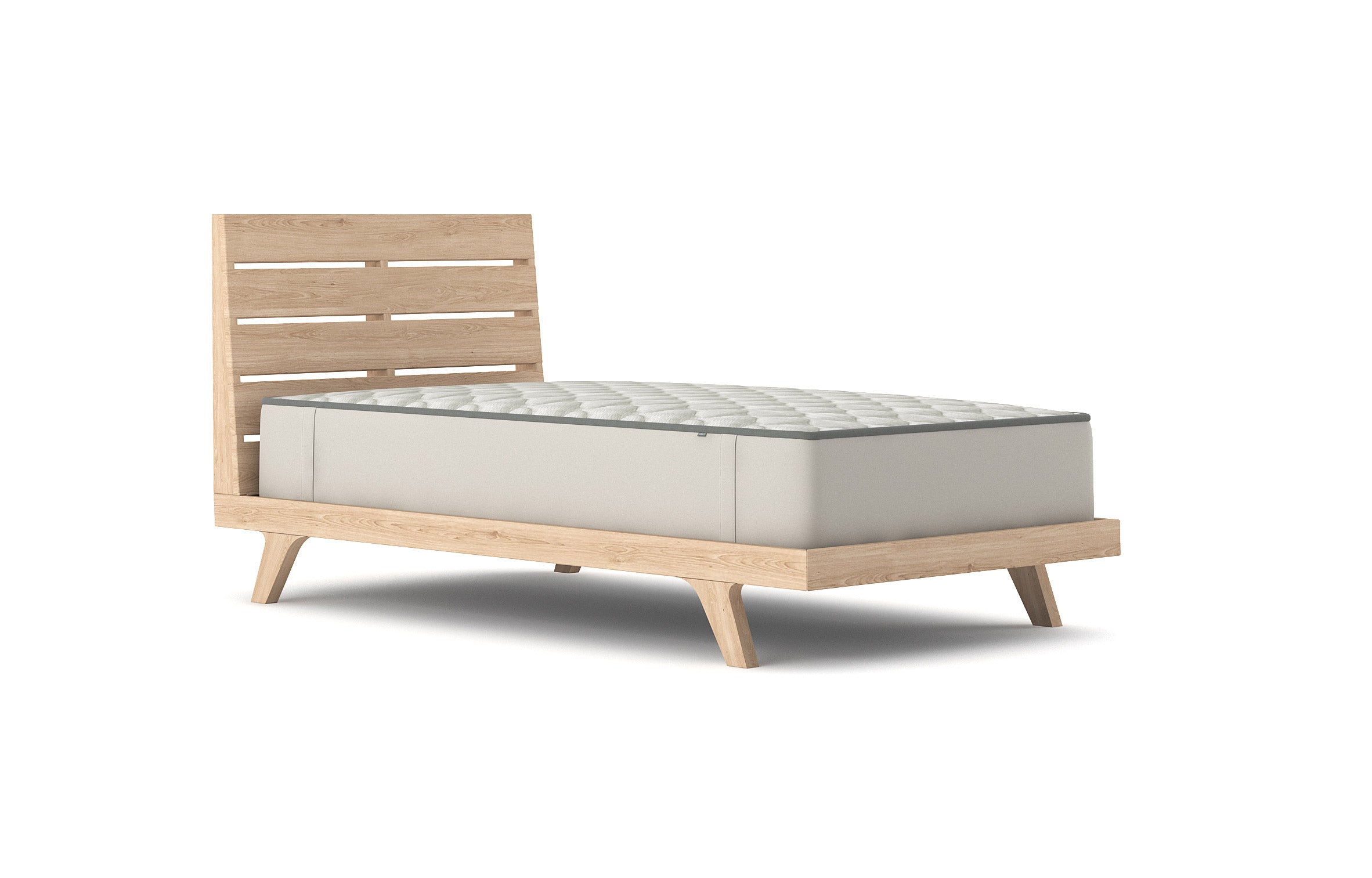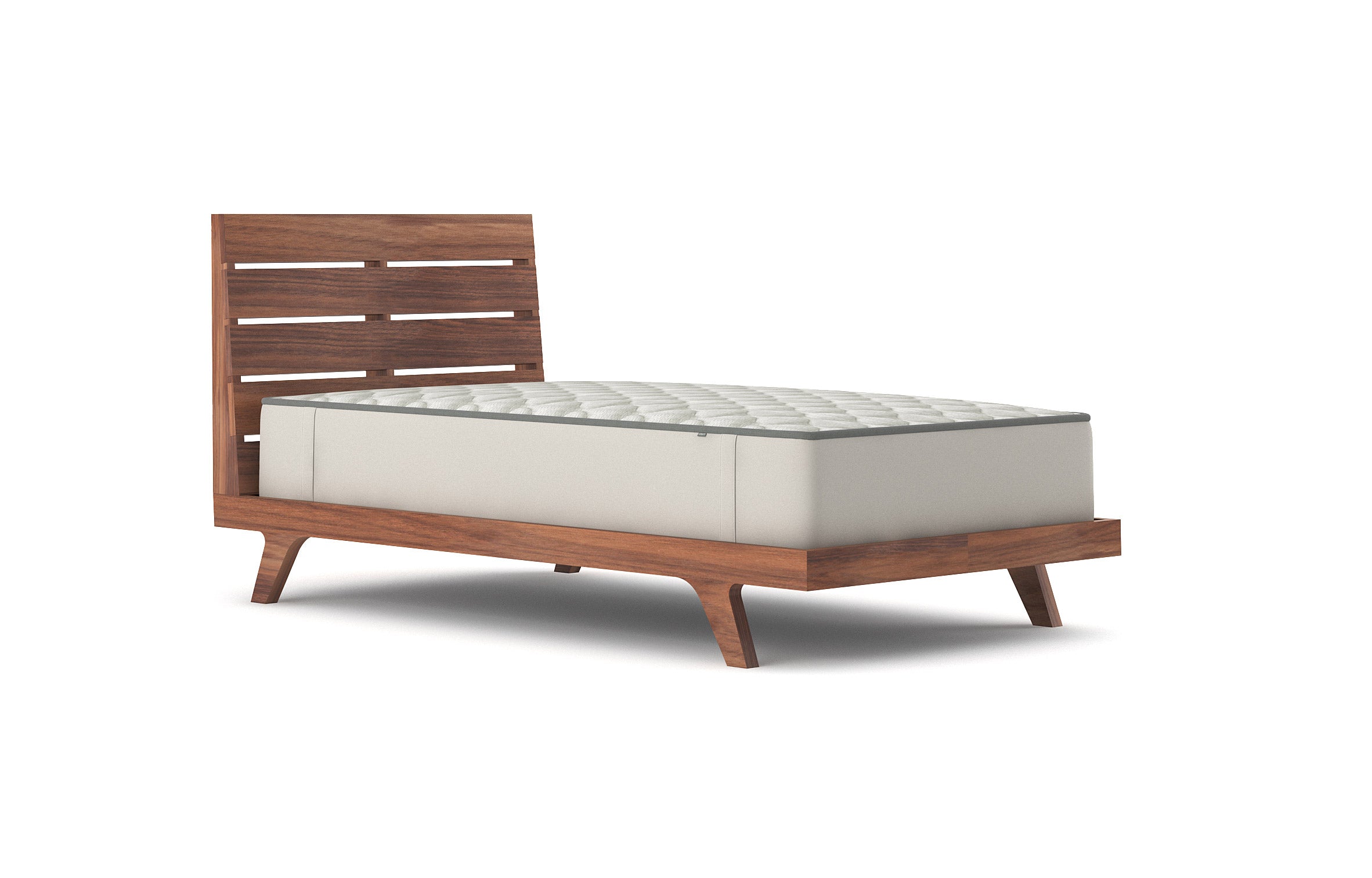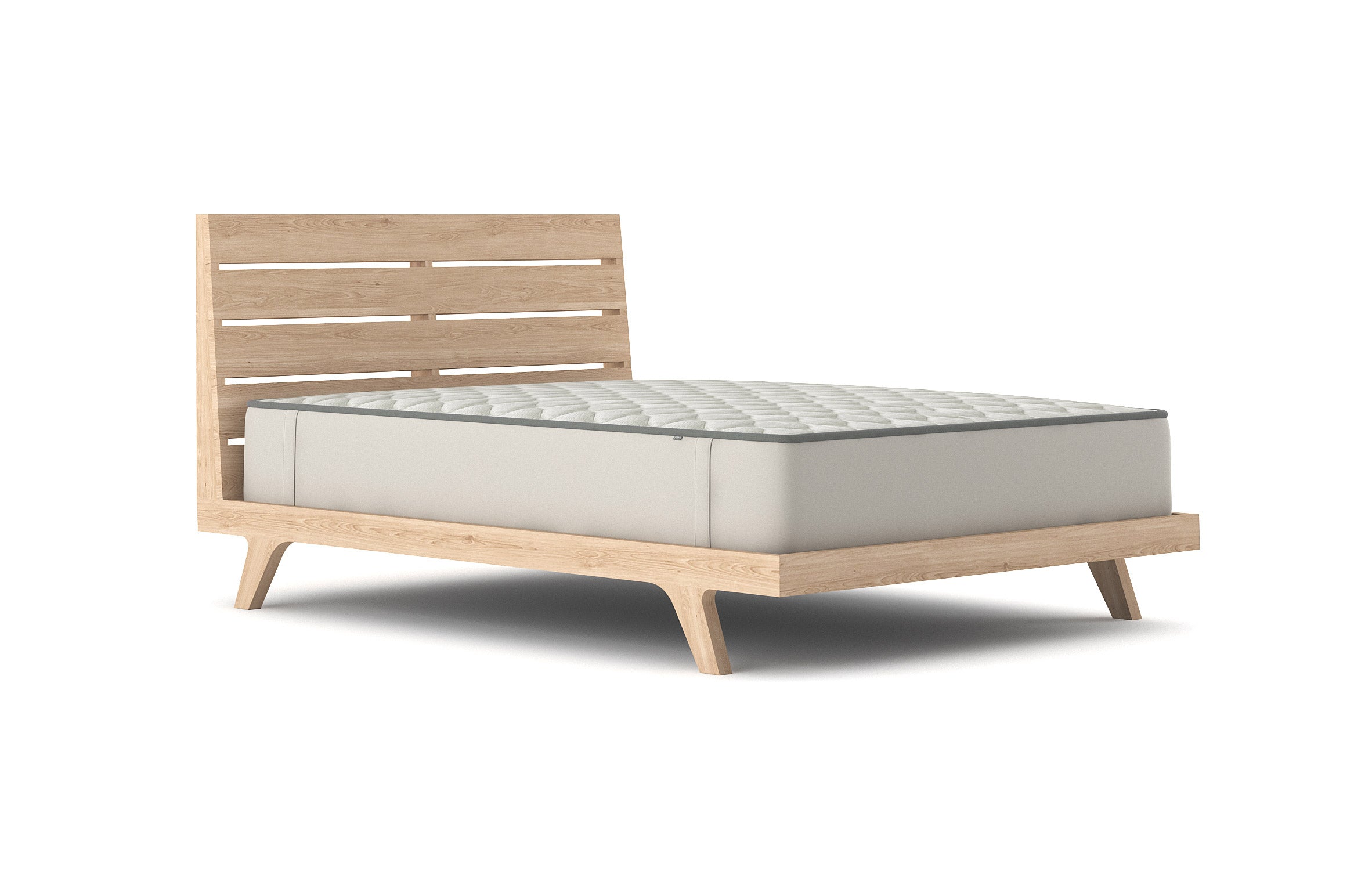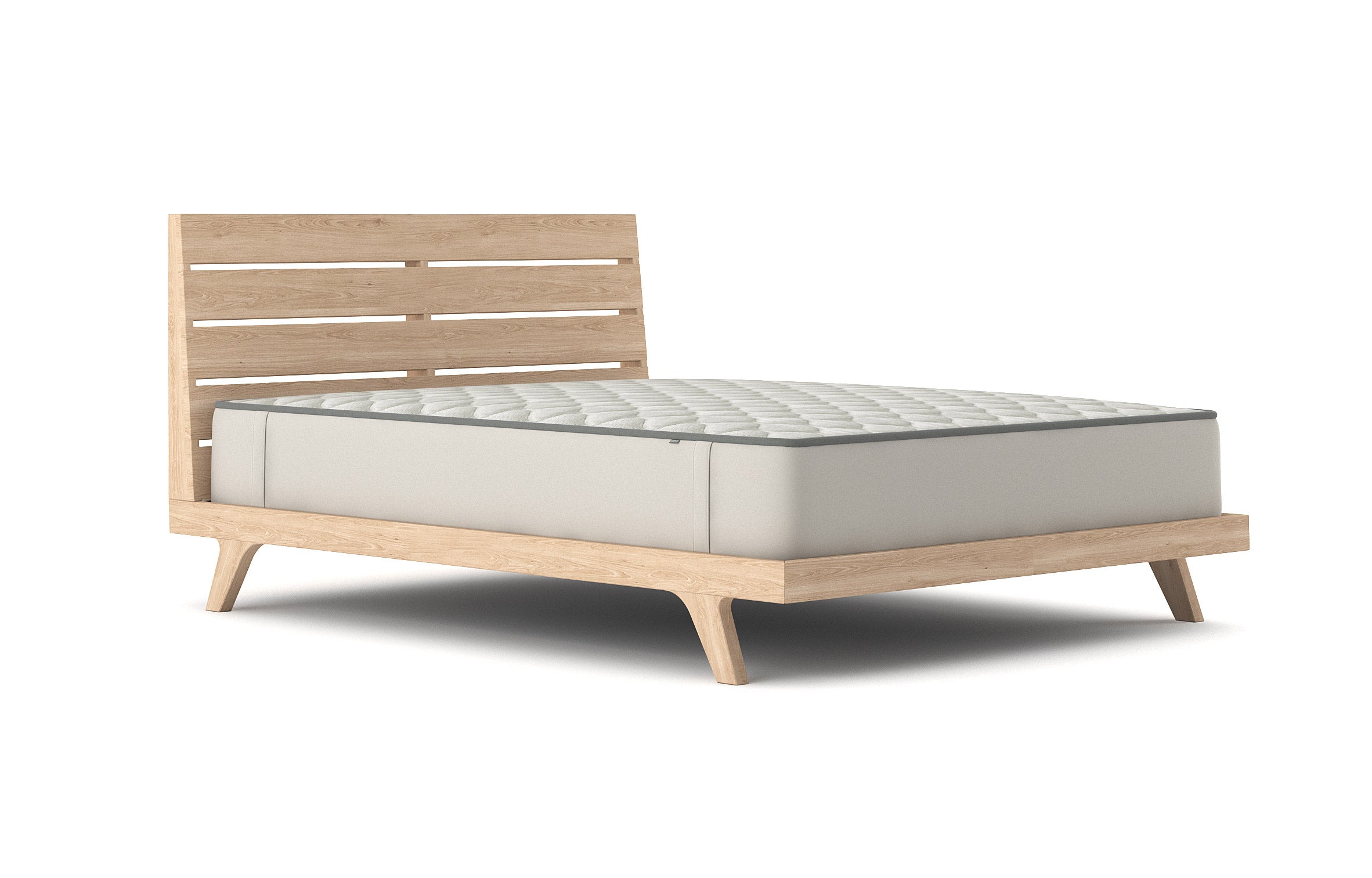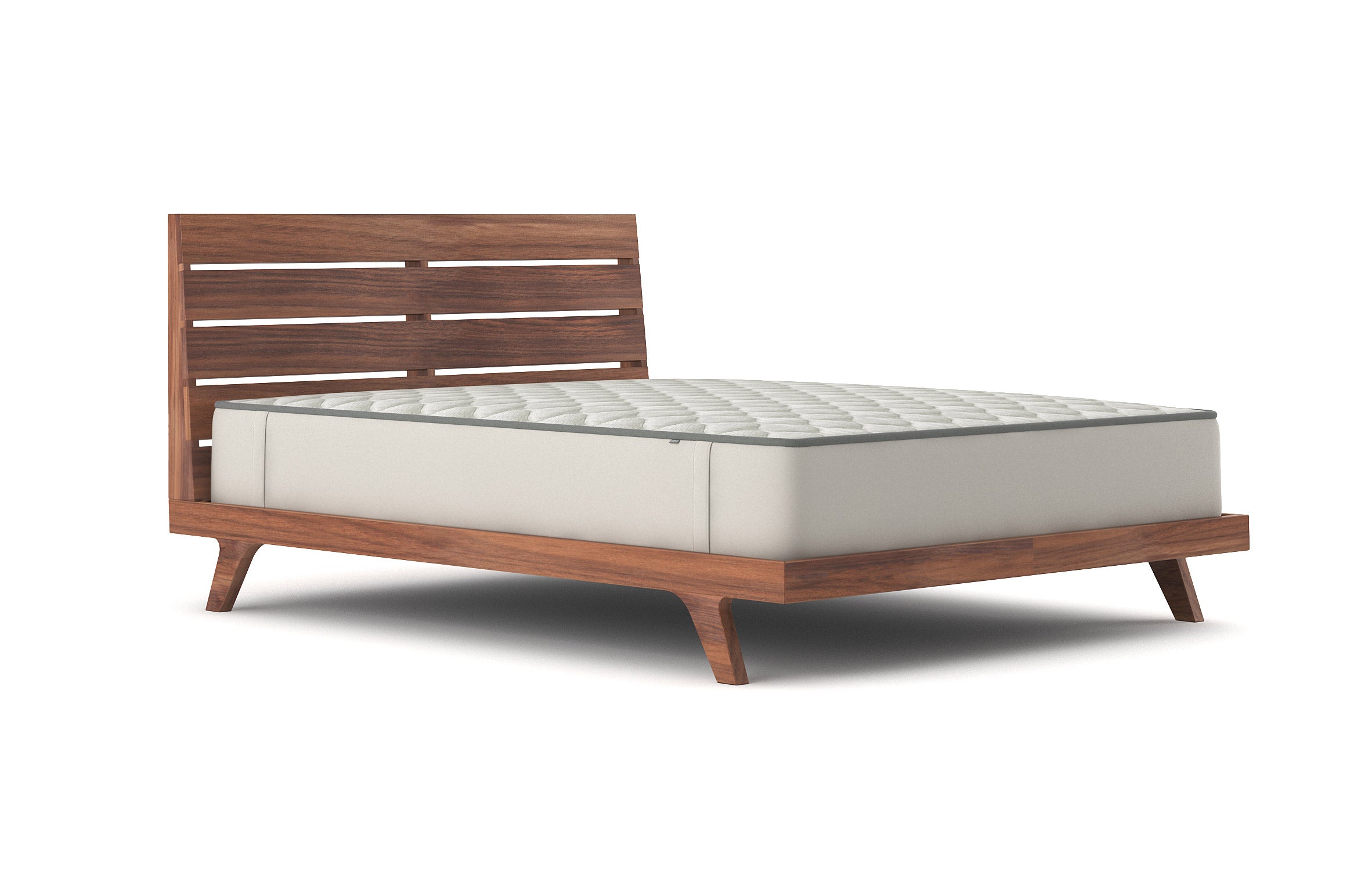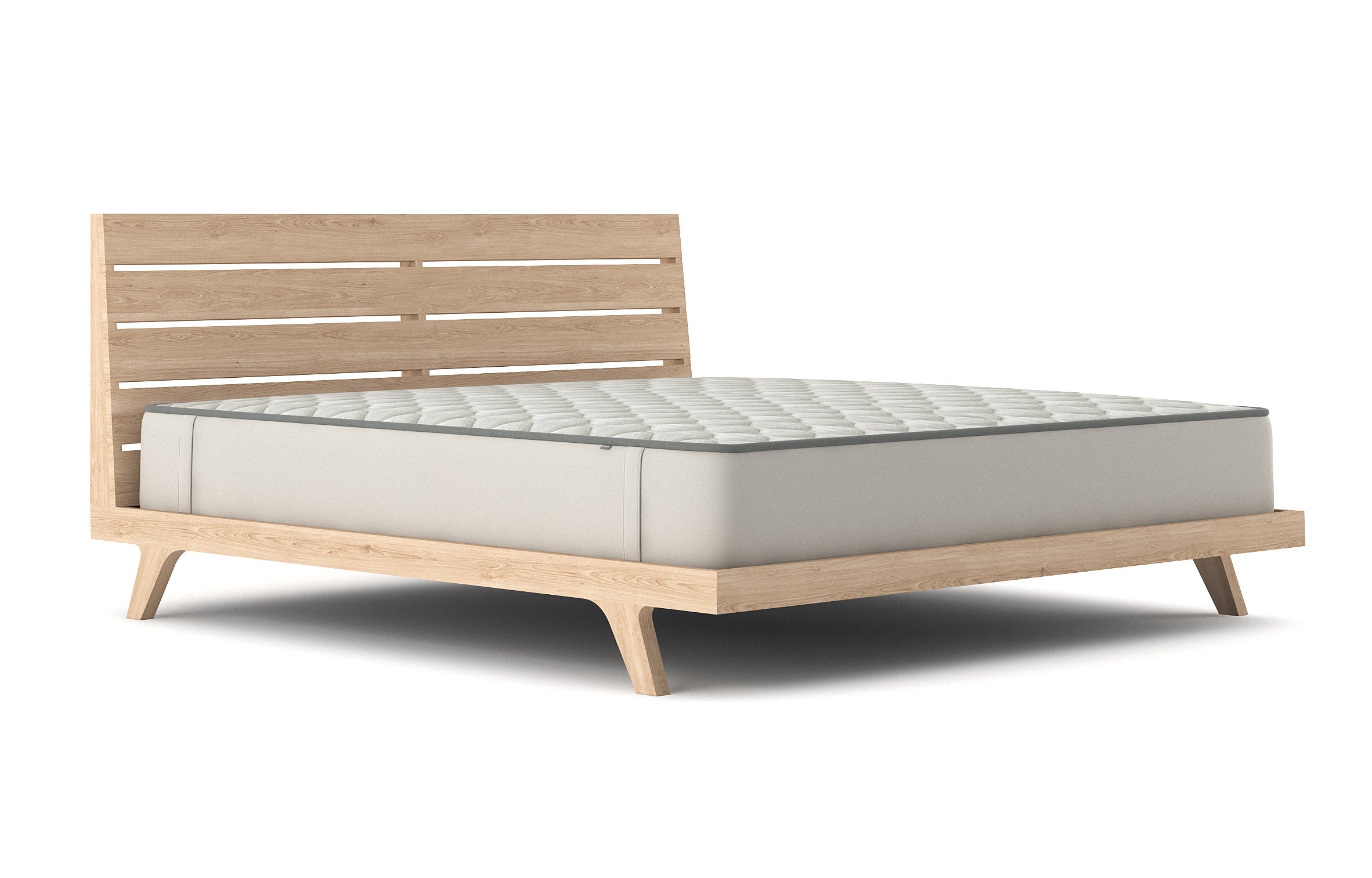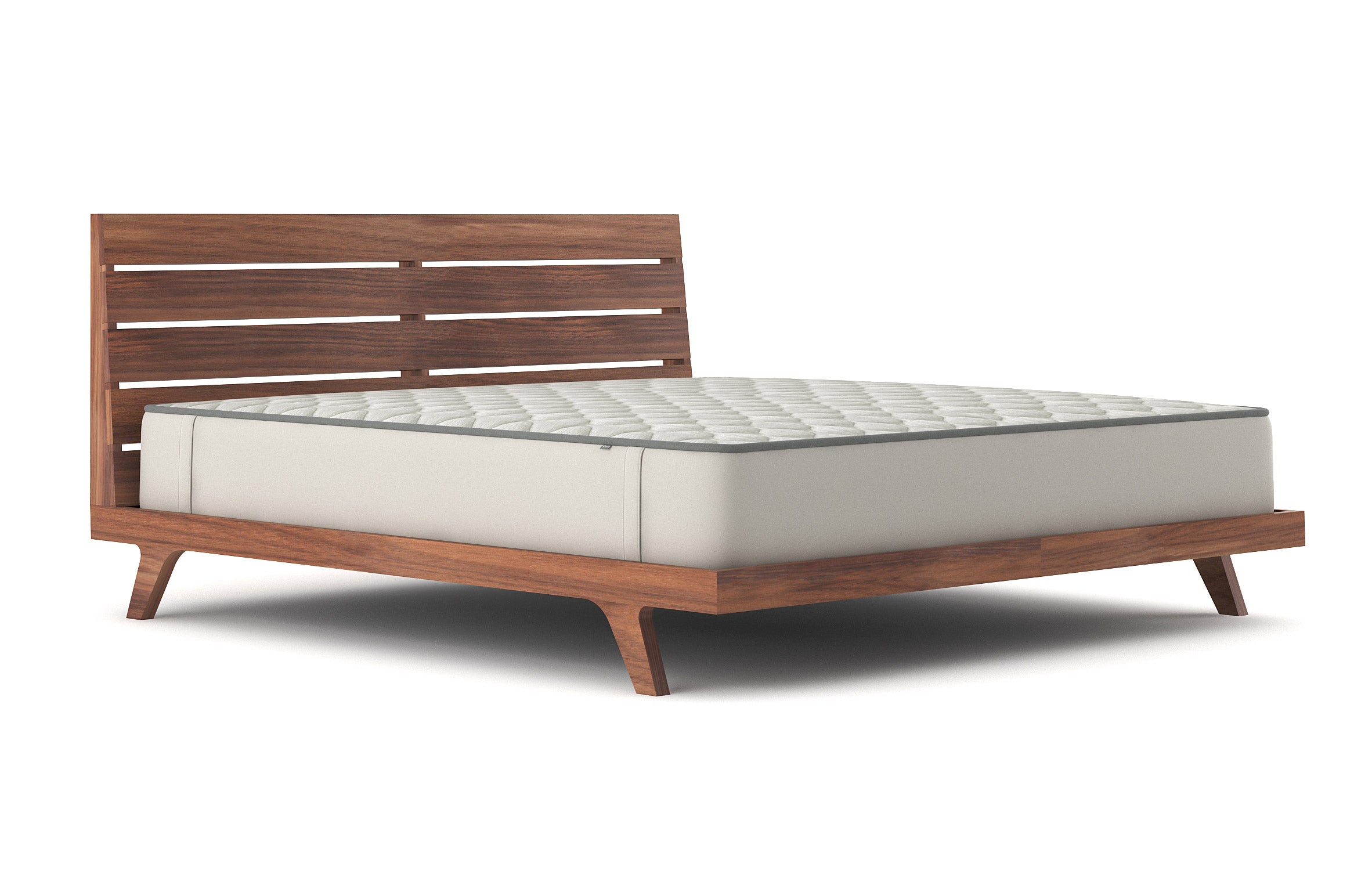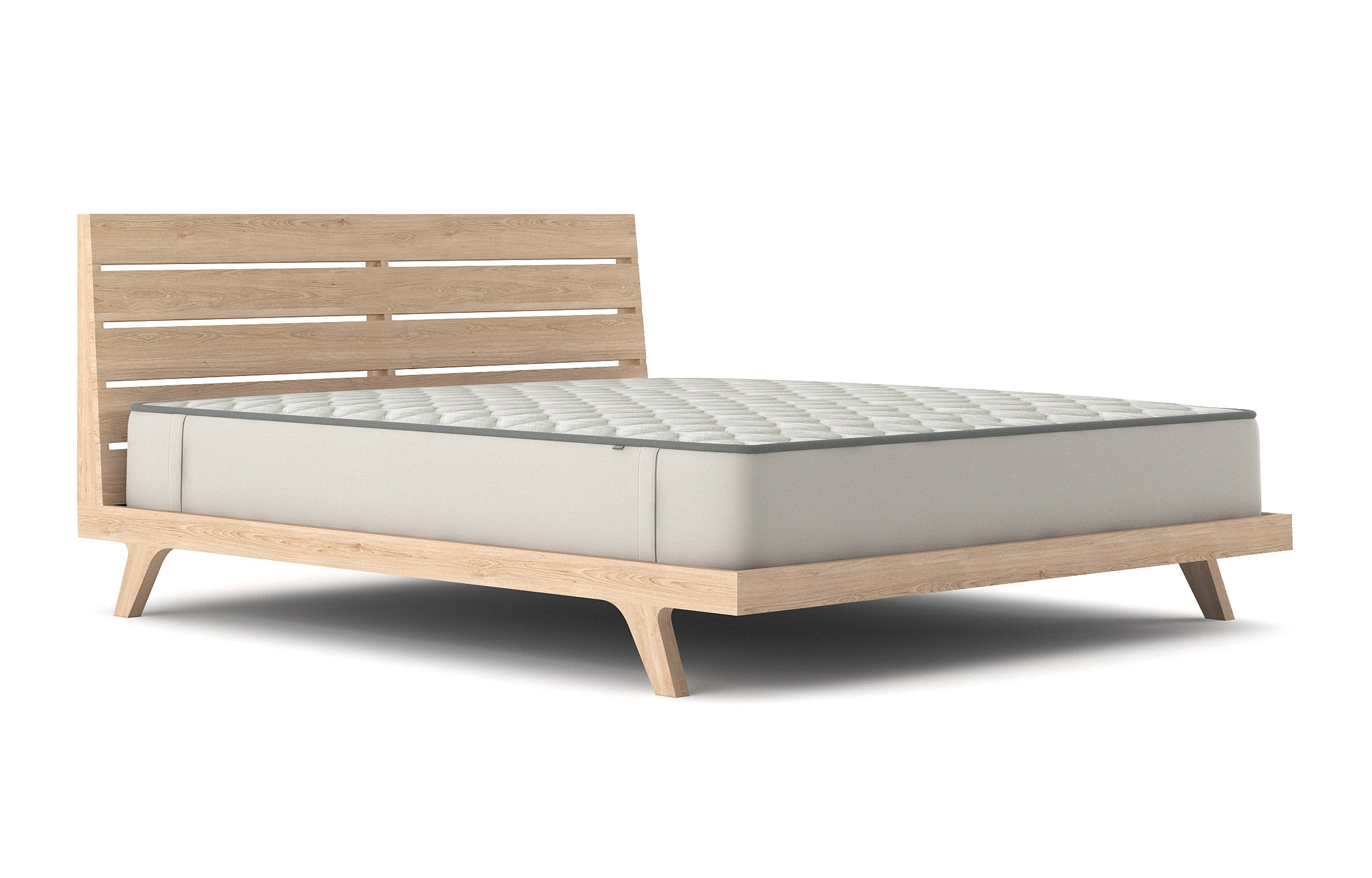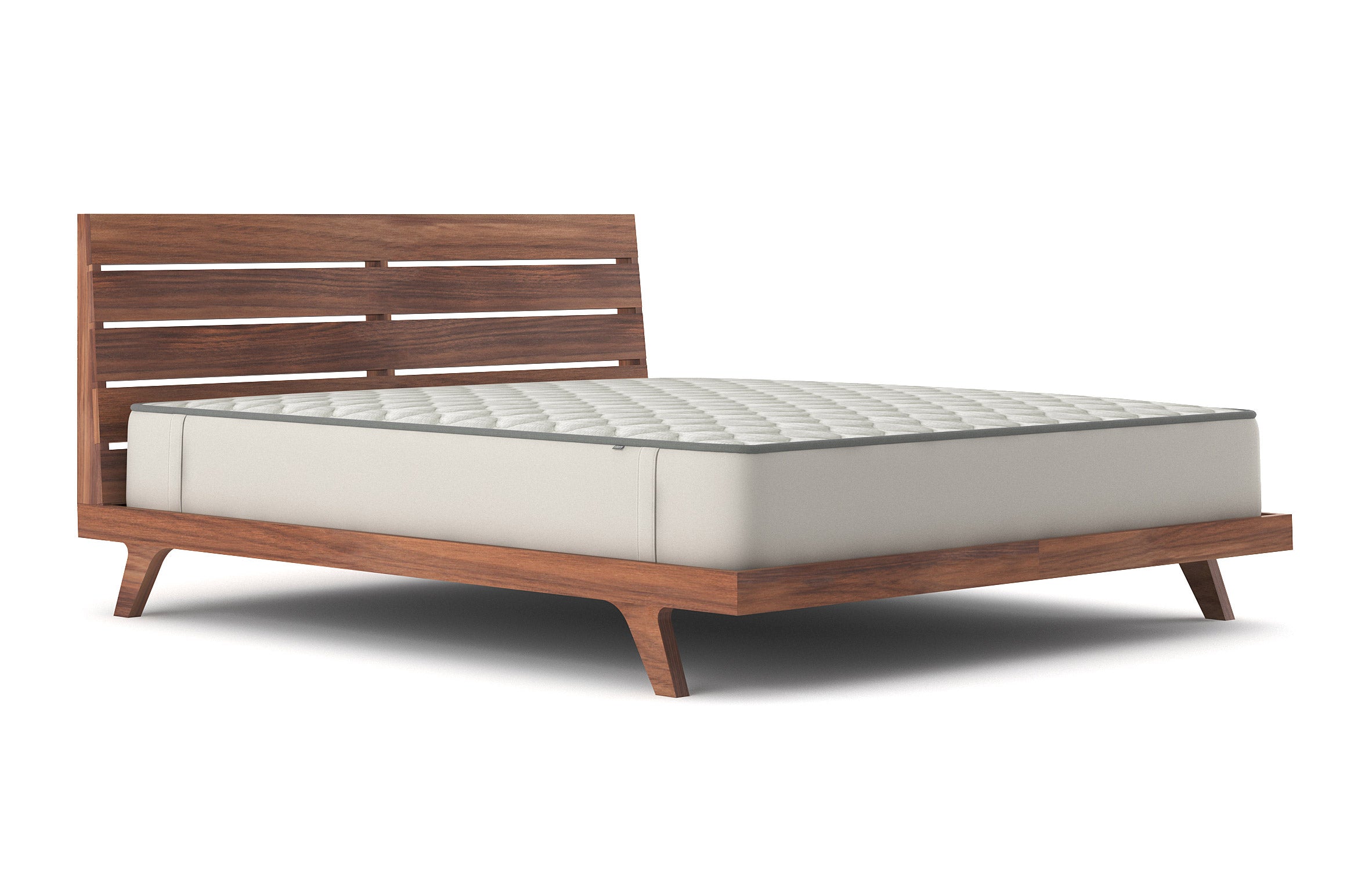 Ships 8-10 with White Glove service for $175.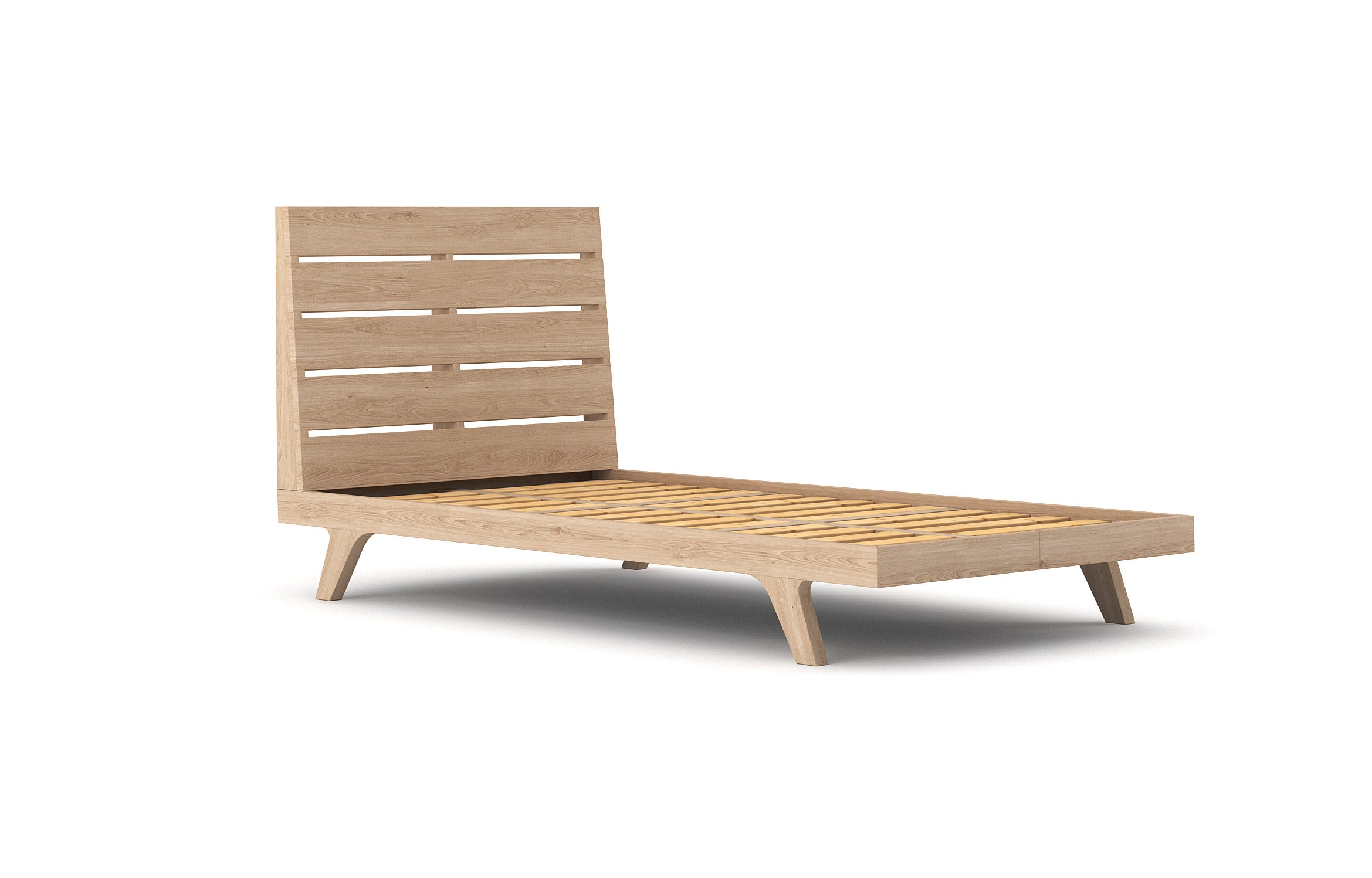 Details
Palder Bed's modern, sturdy frame is crafted in solid, FSC-certified Hard White Maple or American Walnut for ultimate durability (it can withstand even the most reckless sessions of late-night jumping on the bed). An angled, slatted headboard and low, airy base gives the piece a light, sleek look. Snooze away.
Headboard Height: 38"
Platform Height: 10"
Height of Slats: 9"
Slat Spacing: 1" between slats
Width: 40"-78"
Depth: 81"-90"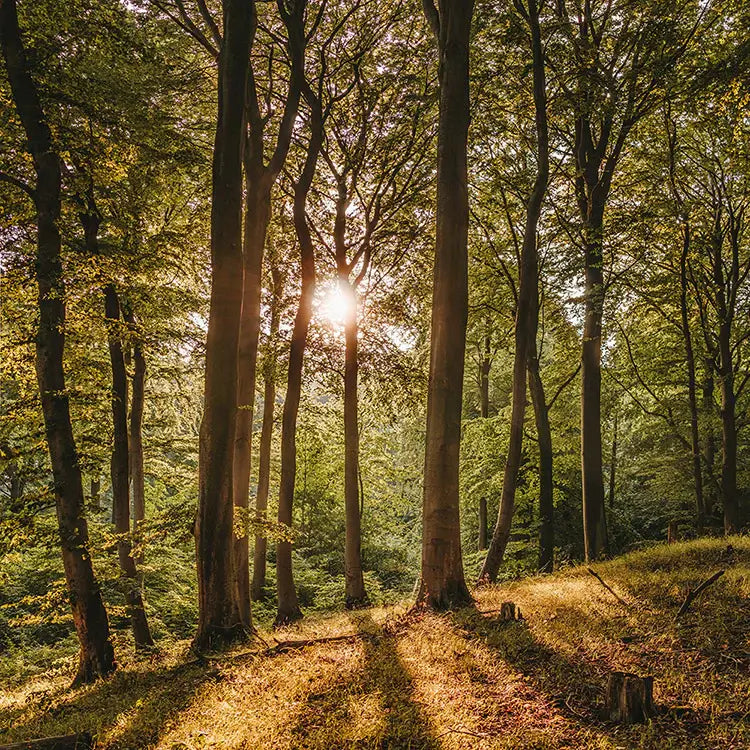 Solid Wood, Expert Craftsmanship
Crafted in your choice of beautiful, 100% solid hard White Maple or American Walnut. Solid wood slats are spaced to support the mattress while allowing airflow so it can breathe.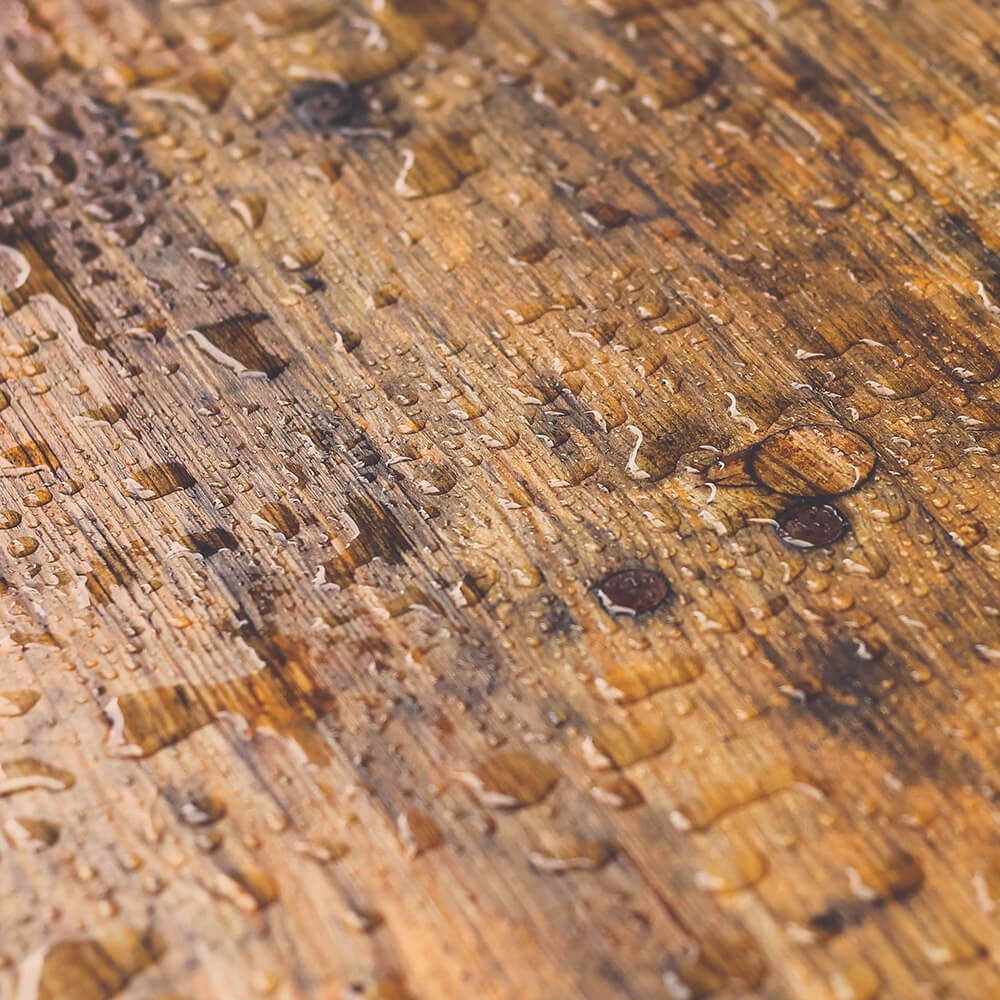 Durable Finish for Real Life
Handcrafted and built for a lifetime of wear. We nourish and protect our furniture with a natural beeswax finish that is odorless, water-resistant, non-hazardous, and creates a durable, matte look.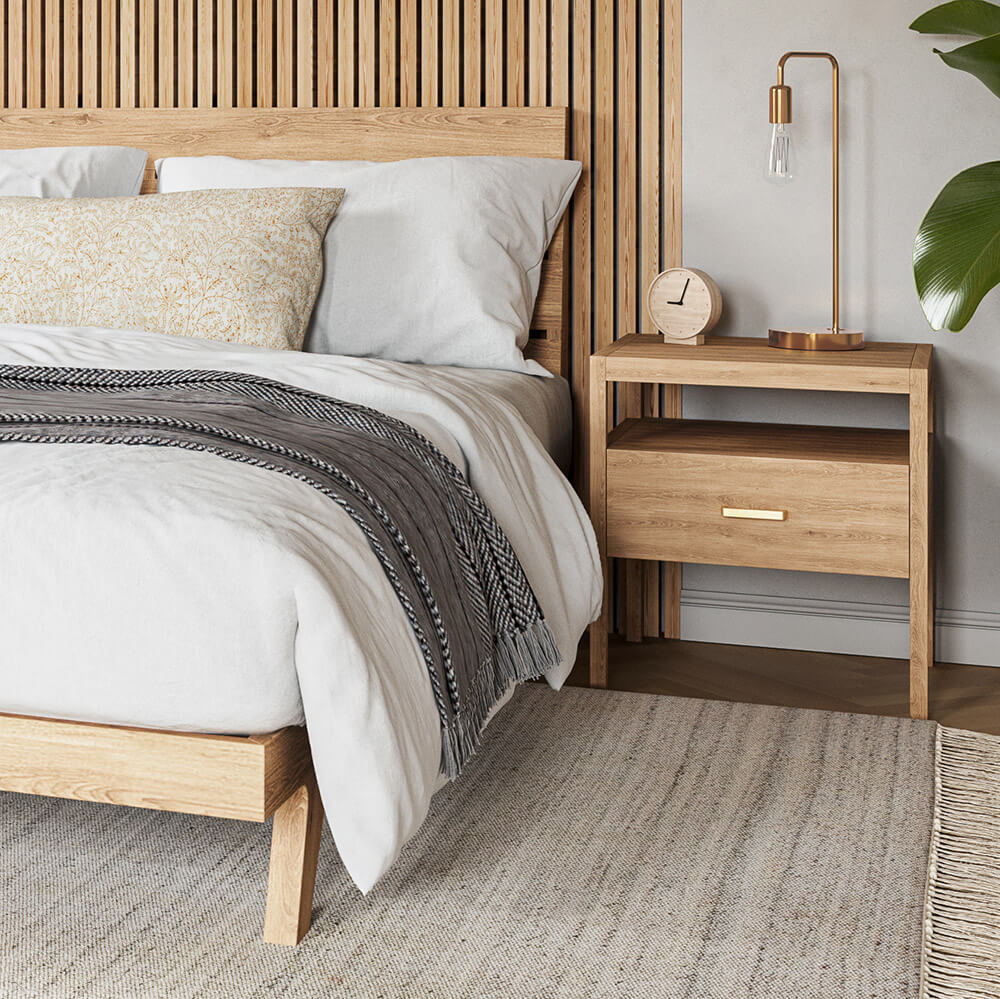 Stylish Details
Angled legs and notched headboard planks let the build process shine.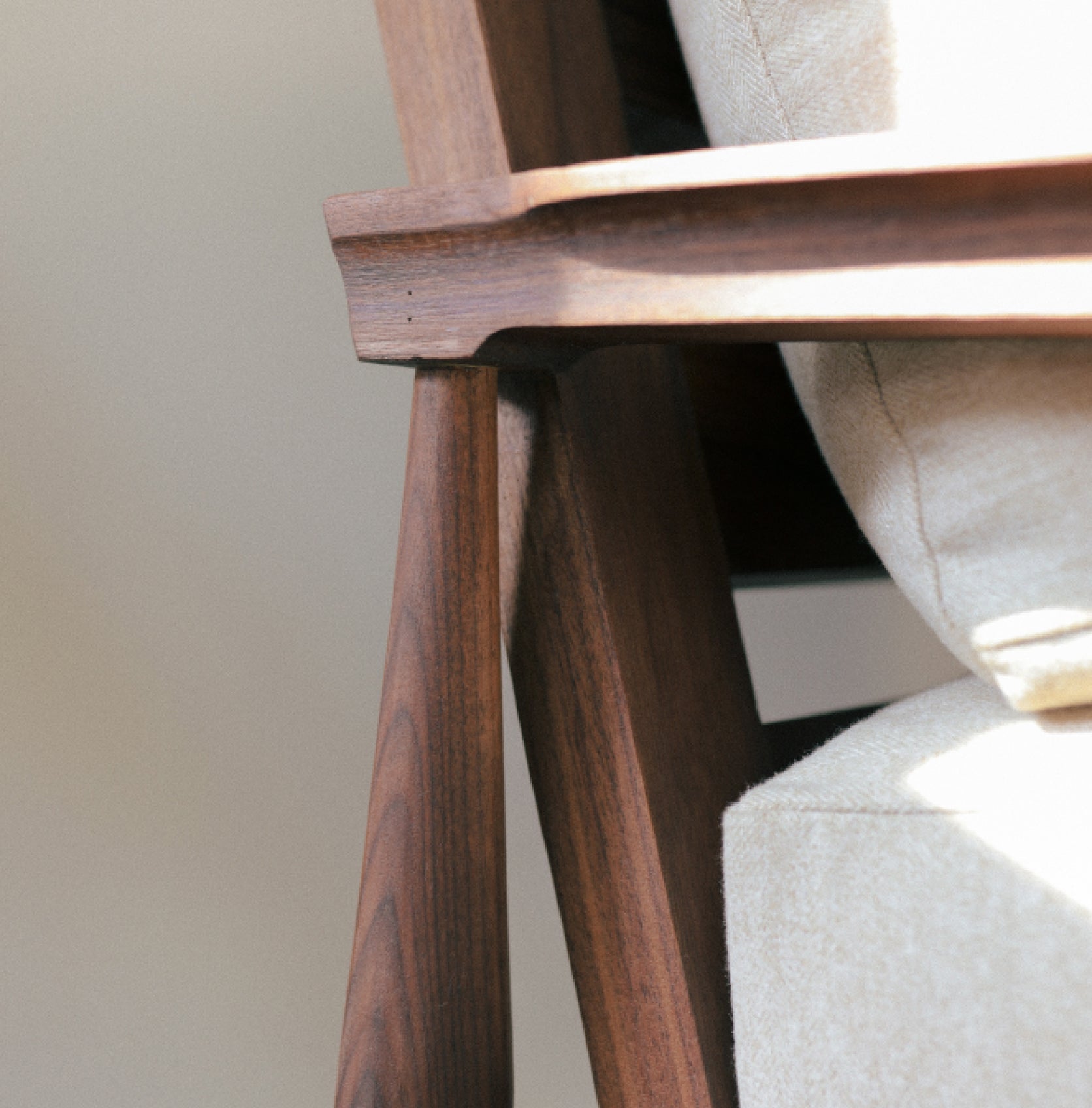 Better materials
Healthy home, healthy planet
We take utmost care in selecting what goes into our furniture, and ultimately, your home. We consider each layer from the inside out—the frame to the finish—with help from third-party certification partners who help us source more ethical, environmentally-friendly materials.
OUR MATERIALS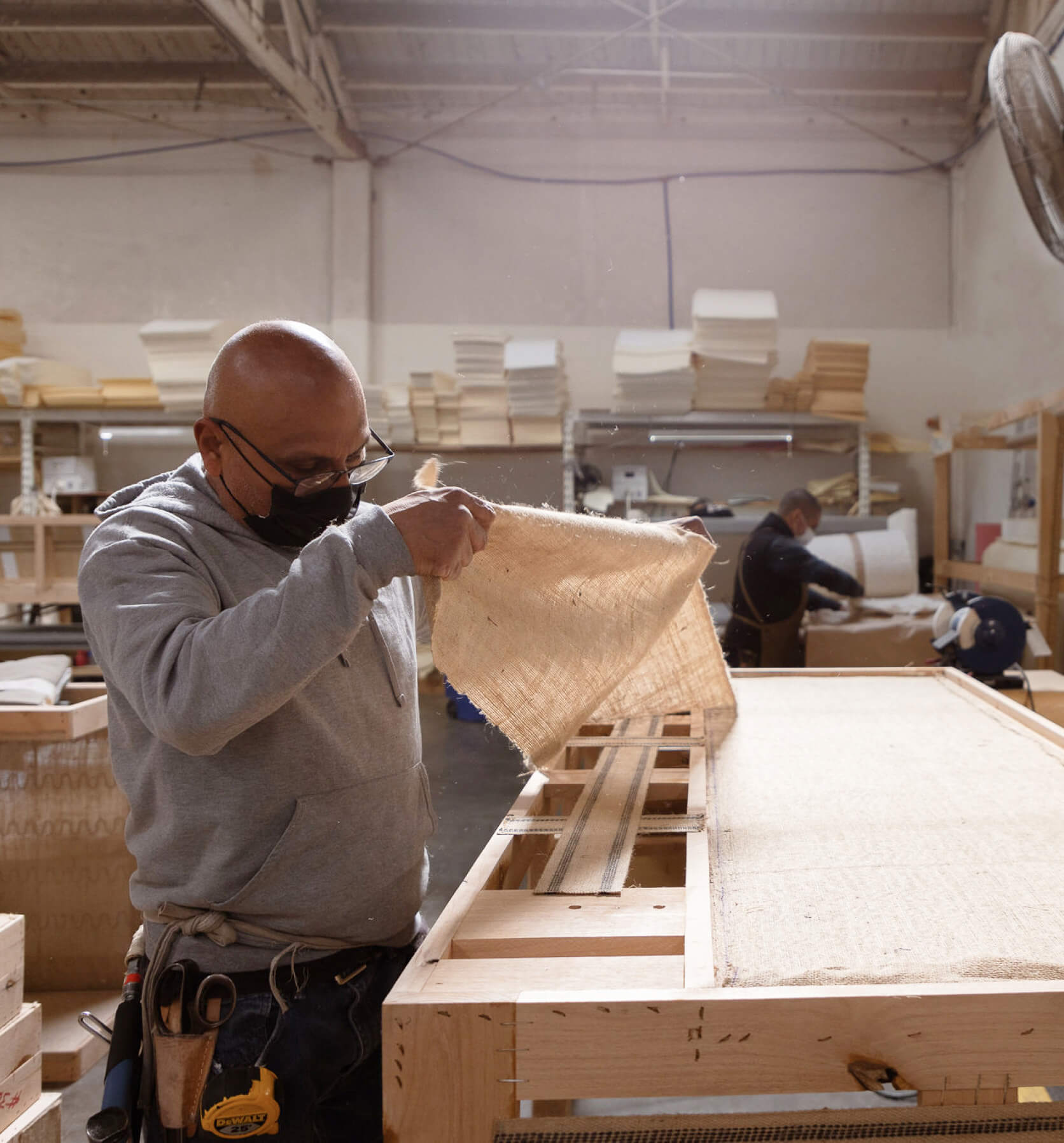 Built to look great through time
Tried-and-true Craftsmanship
We do everything possible to make sure your furniture will last and age beautifully. Medley's builders bring each piece to life by hand in the USA, accentuating the incredible quality of our materials through their artistry.
OUR CRAFTSMANSHIP
Keep browsing
You might also like: