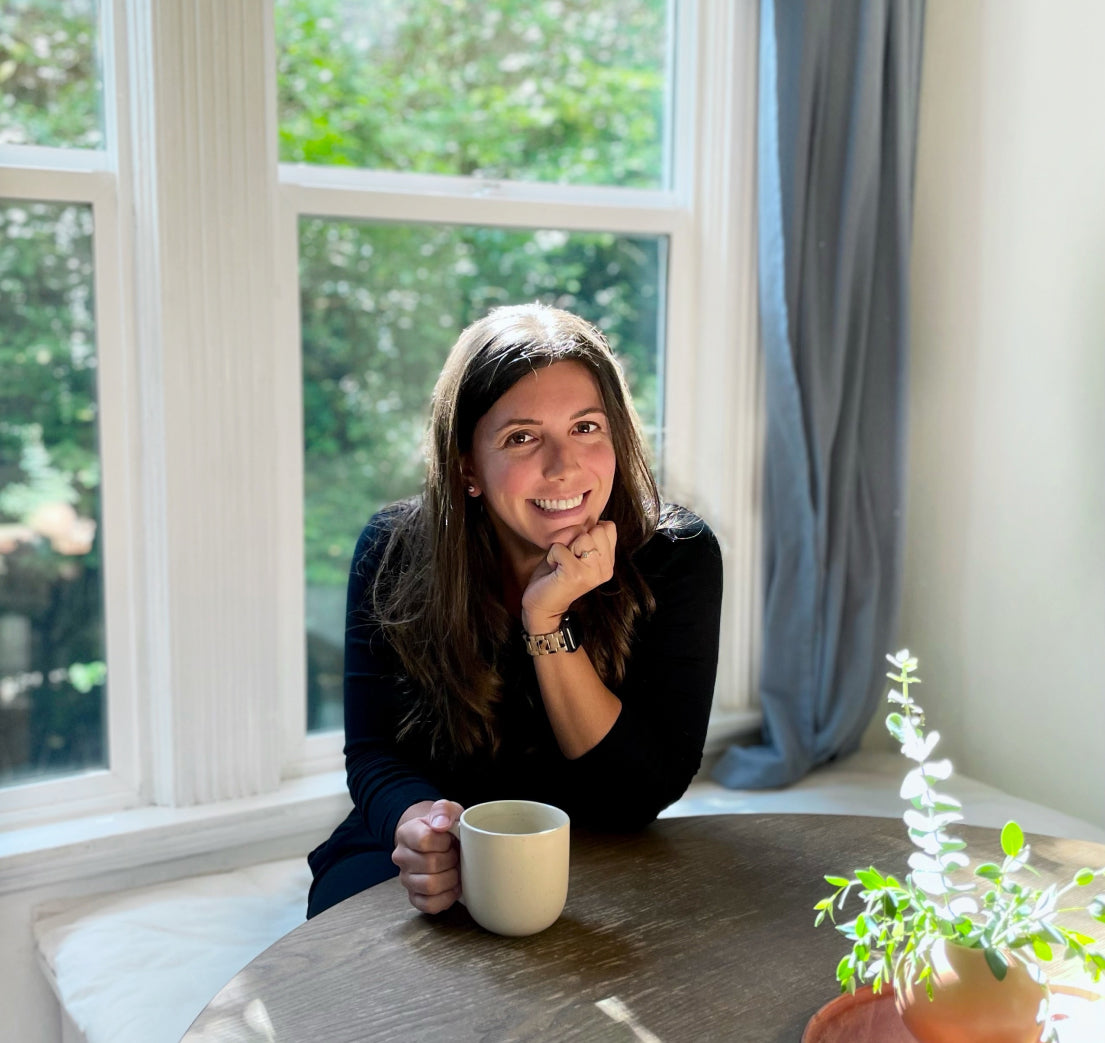 Healthy Home + Healthy Planet
Meg Christensen's Portland, OR Home
It wasn't her plan, but Portland, OR native Meg Christensen found her 1904 dream-come-true home smack in the middle of the pandemic house-buying frenzy. Meg gives us all the details about settling...
Interior Inspiration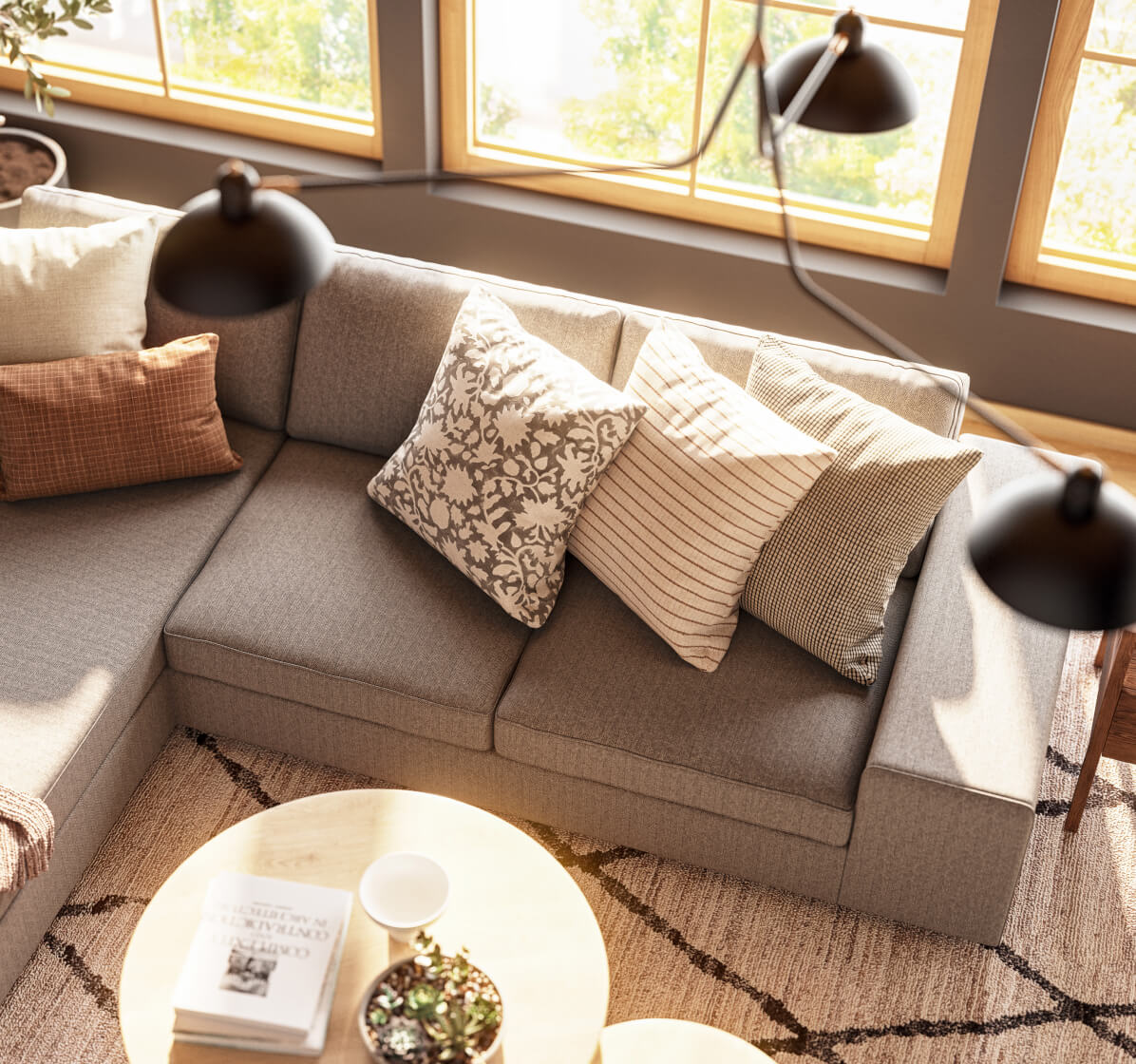 Pictured above: Blumen Chaise Sectional in Melton Feather Fabric Looking for a loungy sofa? Here's all you need to know about the deep-seat comfort of our Blumen collection, a line of sofas and se...
Interior Inspiration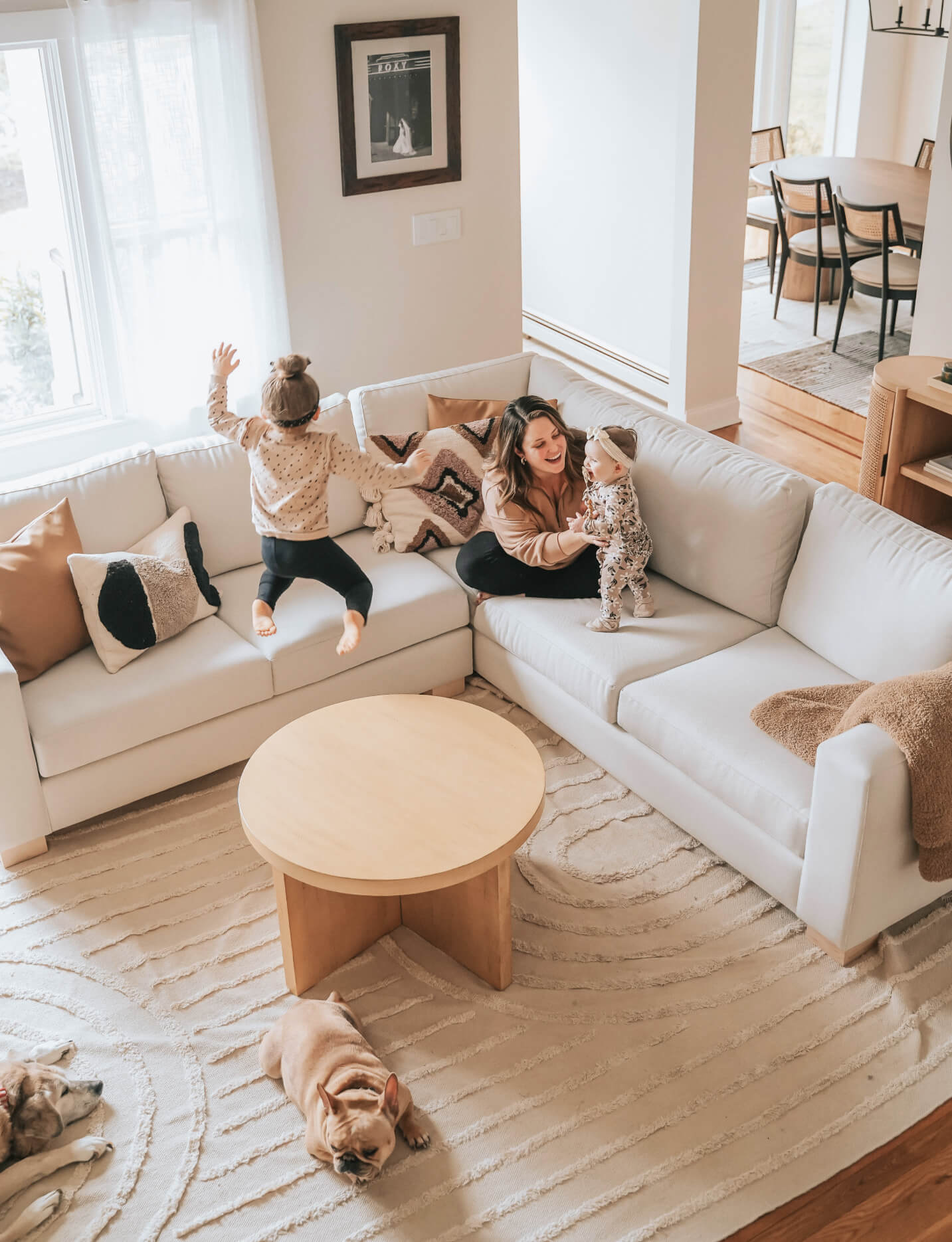 Liz Eidelman's Neutral Living Room Haven
Pictured: Rio Corner Sectional in Texture Oyster Liz Eidelman and her family (husband, daughter, and two pups) were recently happily living in a sweet starter home, but with a second baby on the ...
Interior Inspiration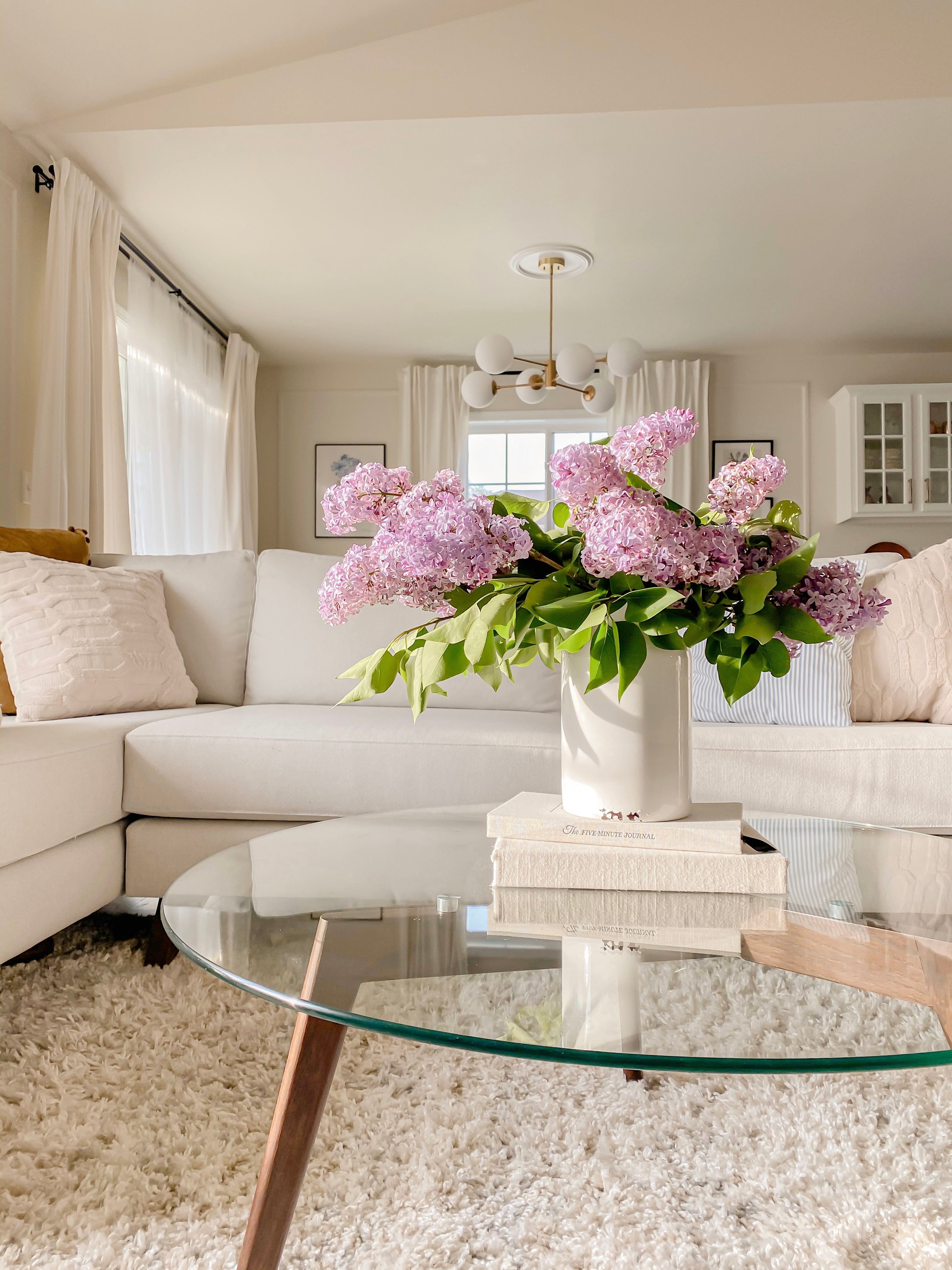 Dreamy Mid-century Modern with Angela Mondloch
Meet Angela Mondloch: designer, blogger, and brand stylist extraordinaire who you should most definitely be taking styling advice from. Founder of the studio Saffron Avenue, you'll immediately ...
Tips + Tricks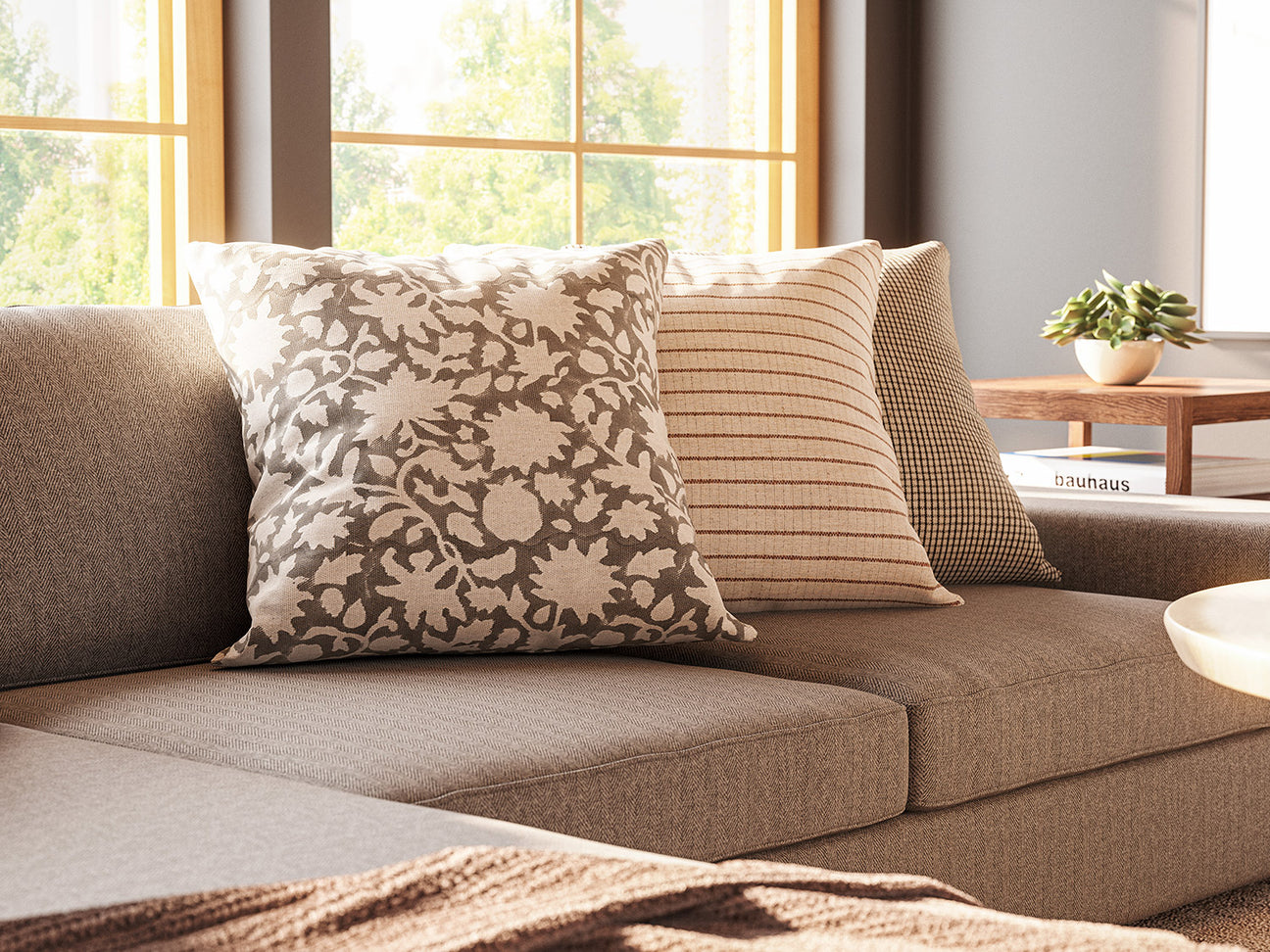 Shown above: Lulu Pillows in Kala, Safari Soft Grey, and Sirsi Fabrics Throw pillows do a little bit of everything, don't they? Whether you need a soft place to rest your noggin or an easy way to...
Tips + Tricks
How to Pick the Perfect Sofa for Your Home
We believe in love at first sit. And with nearly two decades of experience, we've gotten pretty dang good at helping folks craft their perfect sofa (that's always sustainably produced and eco-frien...
Interior Inspiration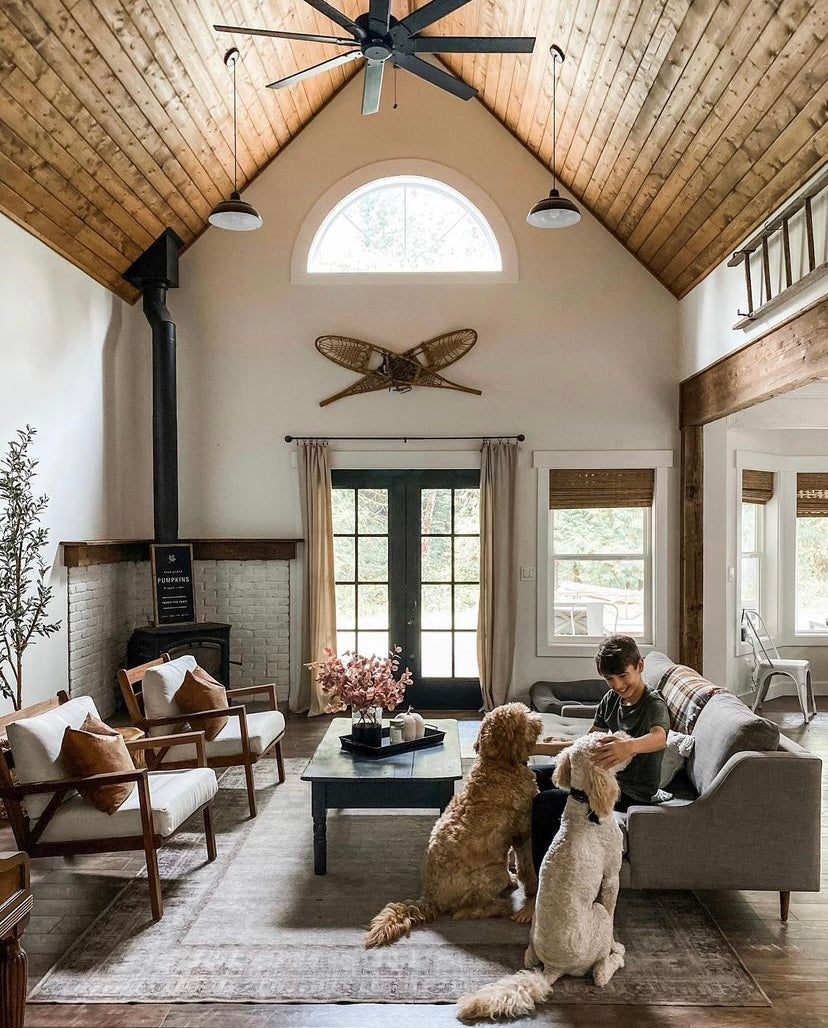 Tour Amanda Cedergreen's Cozy Modern Farmhouse
Pictured: Ridge Chairs in walnut wood and Texture Oyster fabric. Meera Sofa in Haberdasher Needle fabric.   Warm, comfy, and traditional with a contemporary spin, Amanda Cedergreen's home is a be...
Interior Inspiration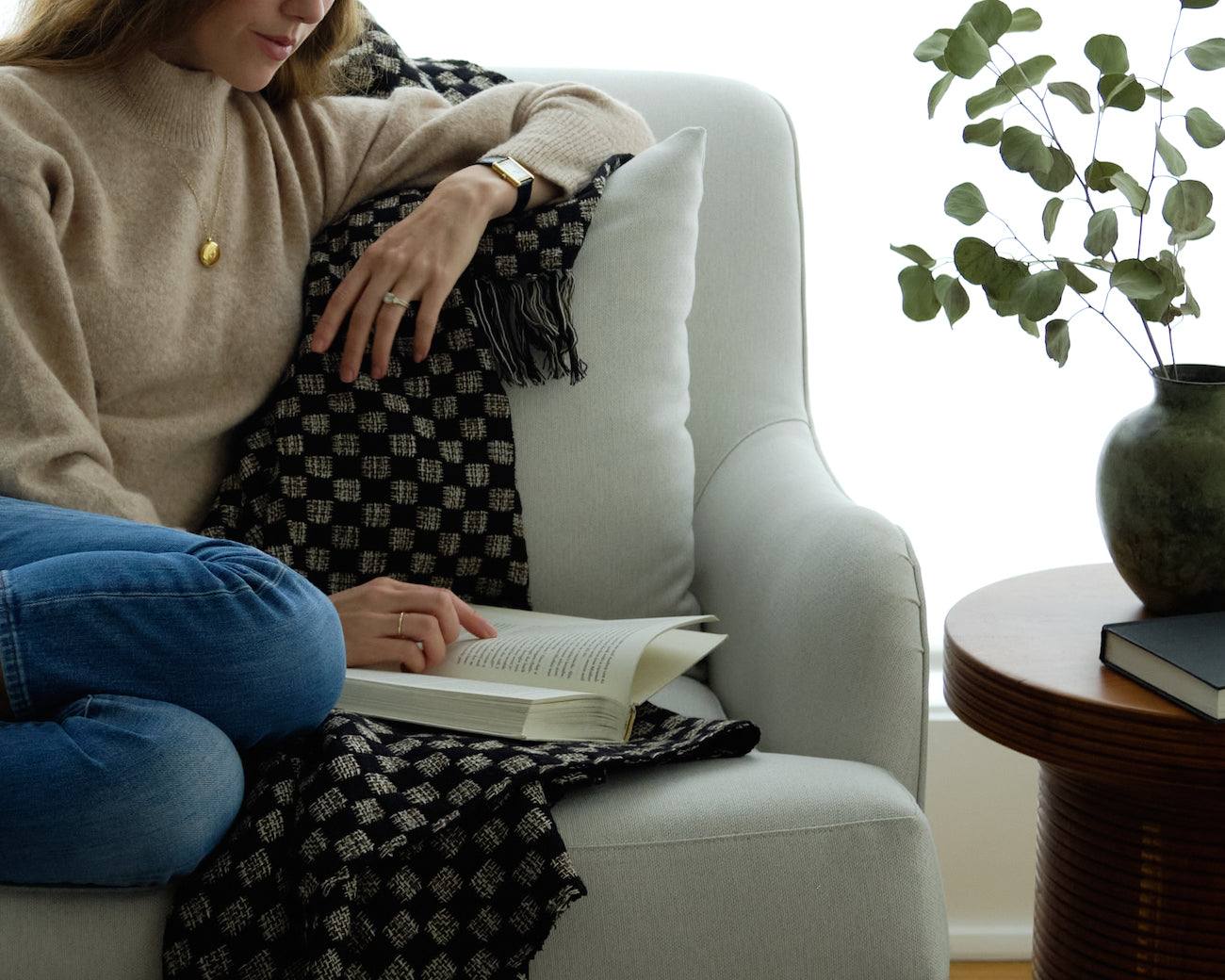 3 Interior Design Trends for 2022
Pictured above: Kaydan Sofa in Texture Oyster, courtesy @lindseabrown With every new year comes an exciting rush of predictions from interior designers about what's trending in the home space. Wh...
Interior Inspiration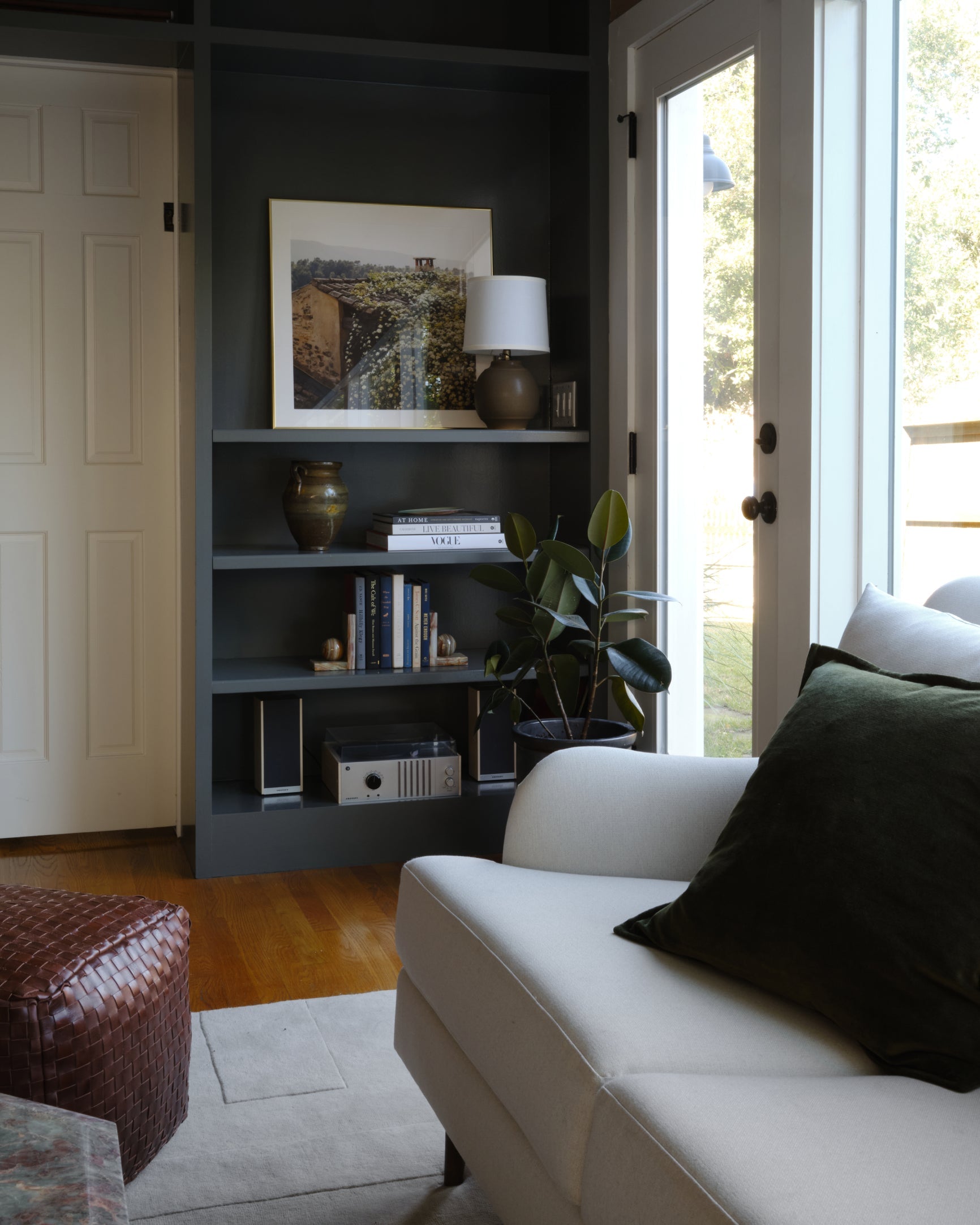 Living Room Closeup with Lindsay Brown
Lindsay's pick: Kaydan Sofa in Texture Oyster  It's a joy to lay eyes upon the serene, elegant work of Lindsay Brown, an interiors photographer whose work has been featured in the likes of VOG...
Tips + Tricks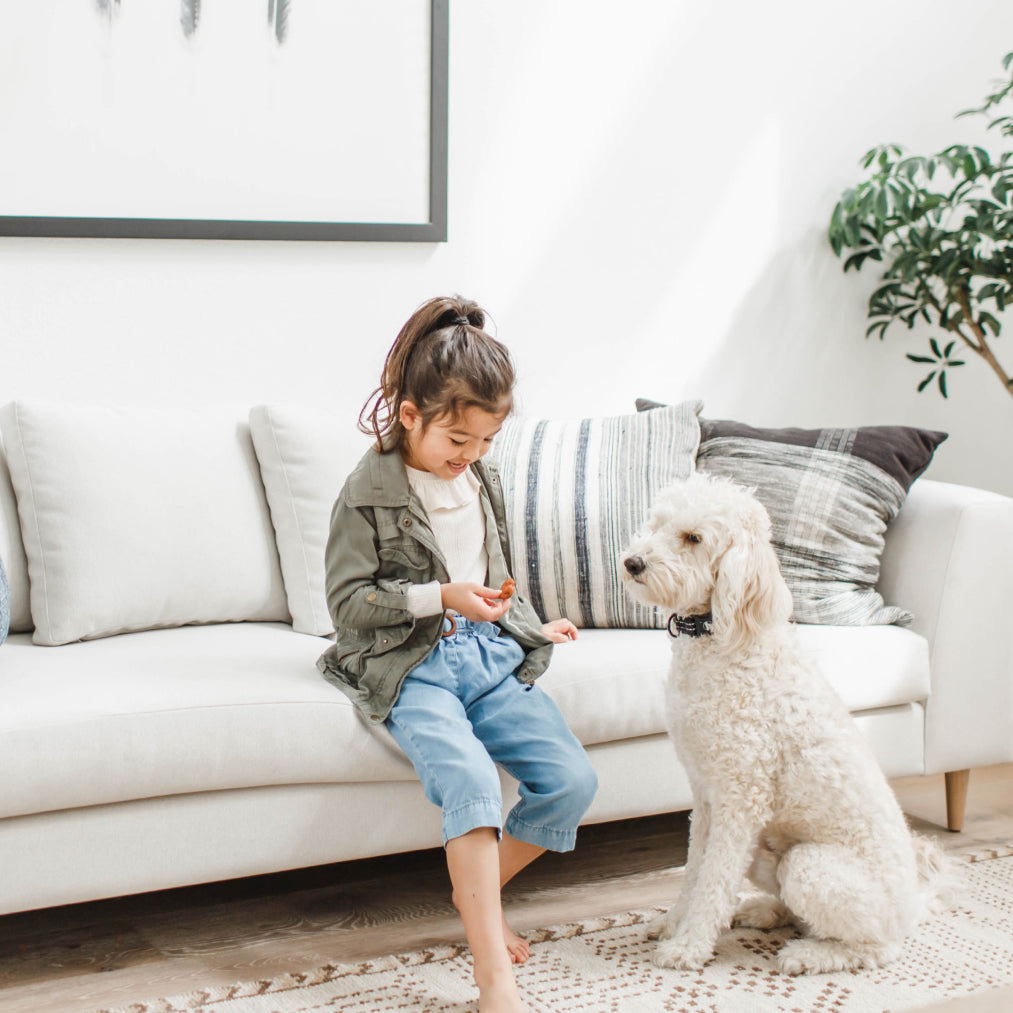 Spilling. Smearing. Jumping. Catapulting. Raise your hand if these verbs happen in your living room! When you have kids, durability and wear become key factors behind many purchasing and design de...
Interior Inspiration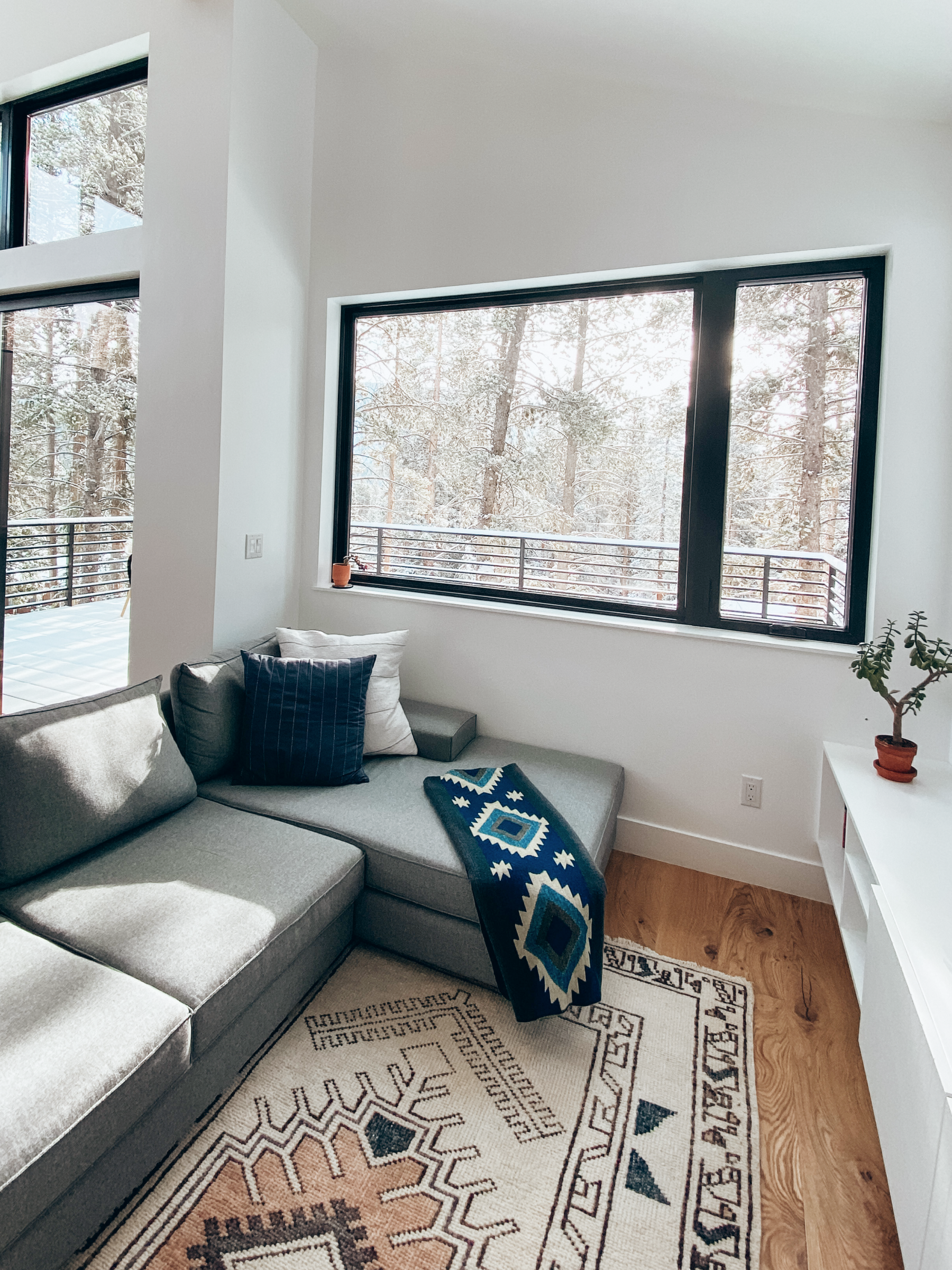 Interior Inspiration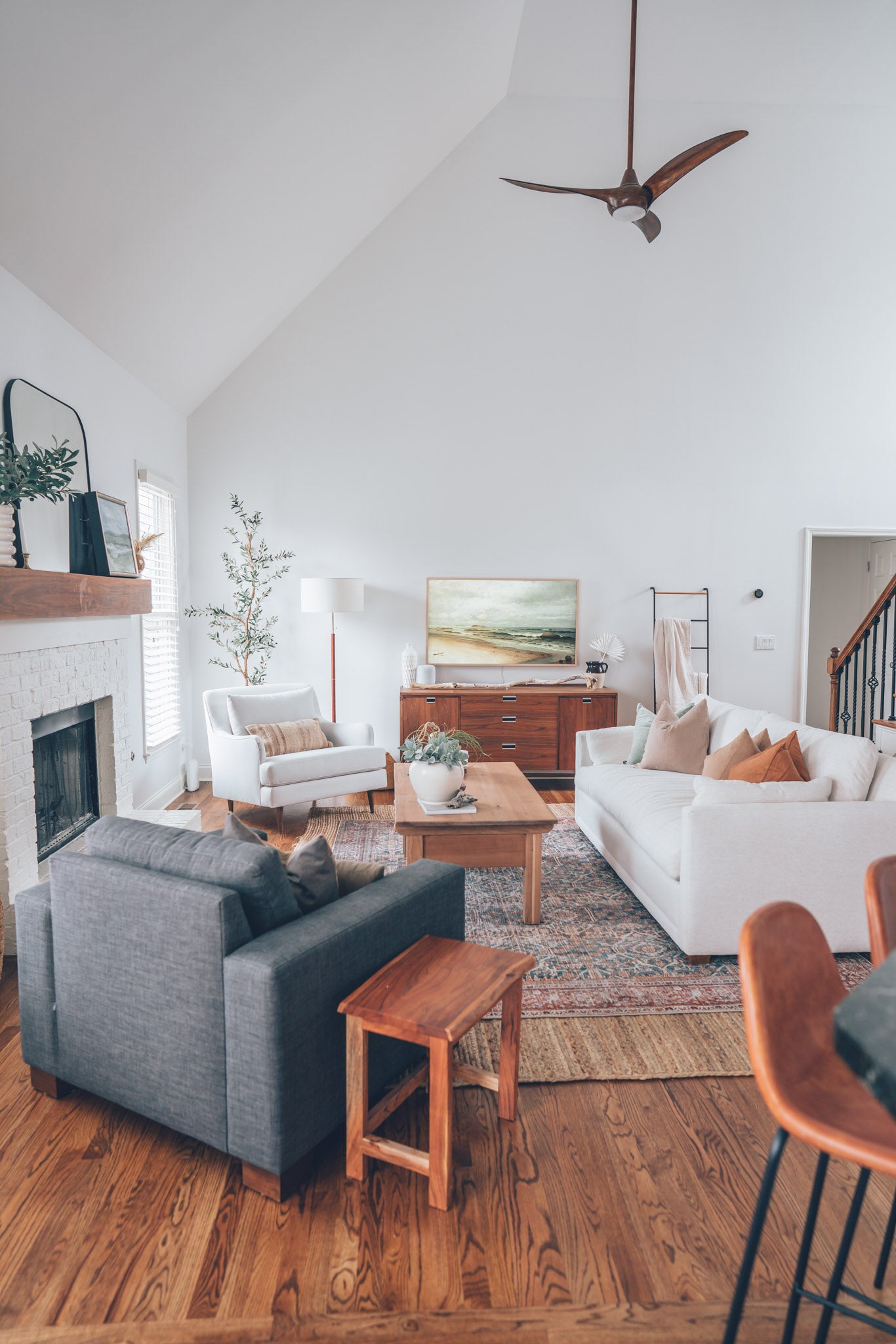 Three Living Room Layout Ideas
Your living room: it's where you eat dinner, take a quick snooze, lounge with friends, trip over your kid's legos, and maybe do your 9-5. It's a space that's, well, lived in, and it's got to work ...
Tips + Tricks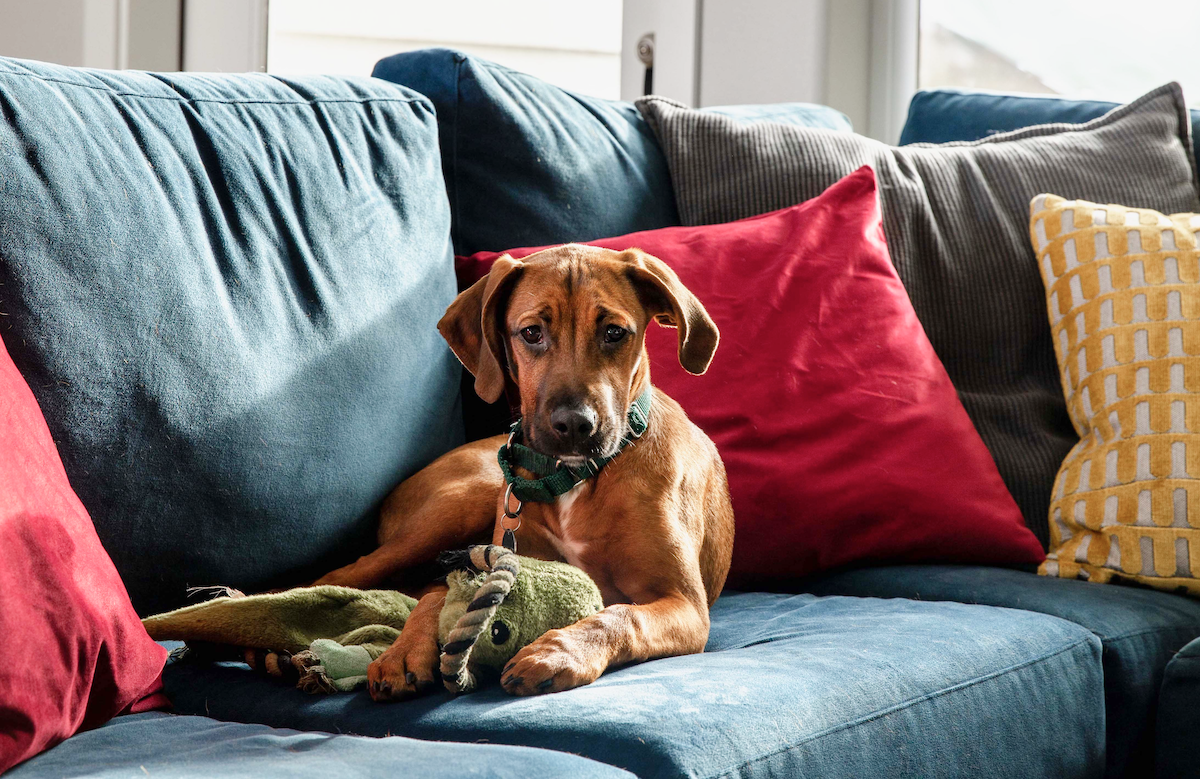 You want the best for your furriest member of the fam, and that means having a comfy spot for you both in the house. But can your sofa stand up to dog and cat hair, scratching, jumping, drool, and ...