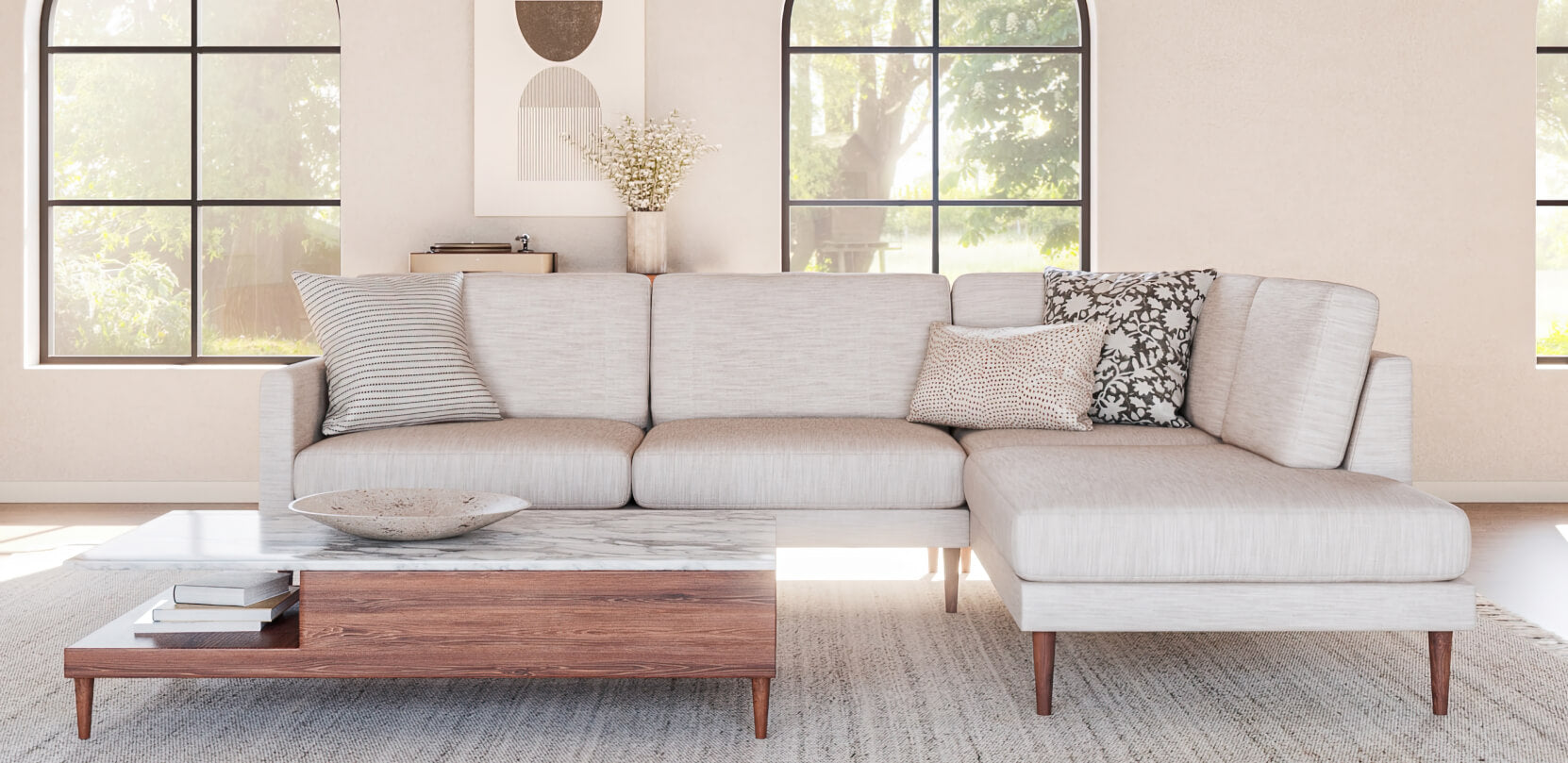 Medley's sofas are a better eco-friendly choice: <i>5 reasons why</i>
NATURAL LATEX + WOOL-FILLED FURNITURE
Looking for sustainably-minded furniture that not only lasts, but feels as good as it looks? Here's why our furniture that relies less on fossil fuels—and more on cleaner, eco-certified materials—could be your best fit.
LEARN MORE 🍃👉
1. Healthier for your home
We prioritize natural and eco-certified materials to build our furniture, including certified organic plant-based latex foam, wool, FSC-Certified hardwoods, jute, and cotton.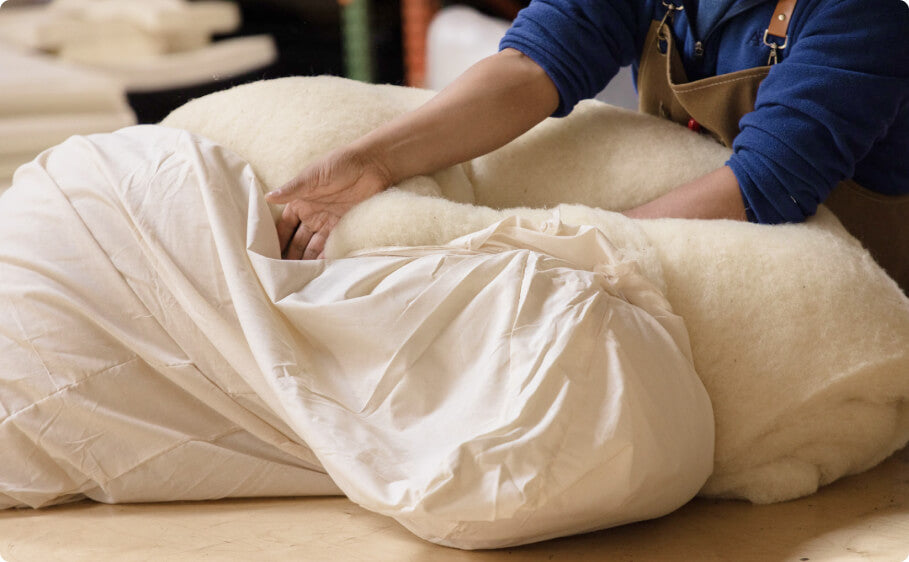 2. Better for the planet
We take efforts to offset our operations and use more biodegradable, green-certified materials to minimize our impact on the environment (if your furniture were to end up in a landfill, it'll break down with less harm done than furniture with a higher synthetic composition).
3. Ultra Comfy
We can say with confidence that our natural latex + wool cushioning is among the most comfy options out there (after many hours of testing, our butts don't lie!). What makes up this magical cushion? Layers of fluffy, breathable wool fiber wrapped around certified organic latex foam.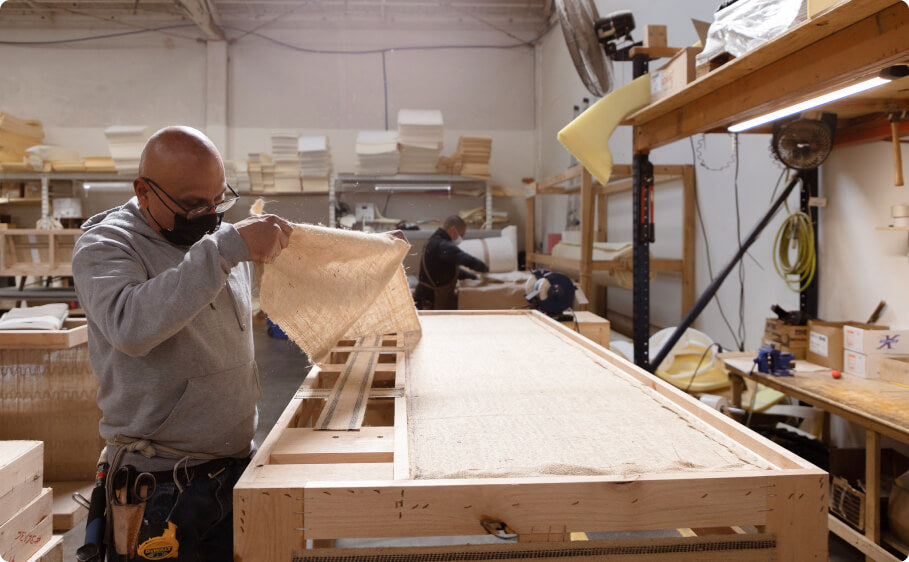 4. Built for life
We do everything possible to make sure your furniture will last and hold its shape over time. Our team of skilled builders use time-honored methods to make our pieces durable from the inside out, starting with our tough, kiln-dried furniture frames with a lifetime-warranty!
5. Oops-proof
We take extra care to source high-quality, cleanable fabrics that can live up to your everyday. Start making your vision real: order free swatches here.

96% of customers would recommend
"...one of the few nontoxic and safe furniture makers. I scoured the internet, and by far they are above and beyond competition when it comes to design and quality."
SEE MORE REVIEWS
"Perhaps the most sustainably-made sofa on the market"