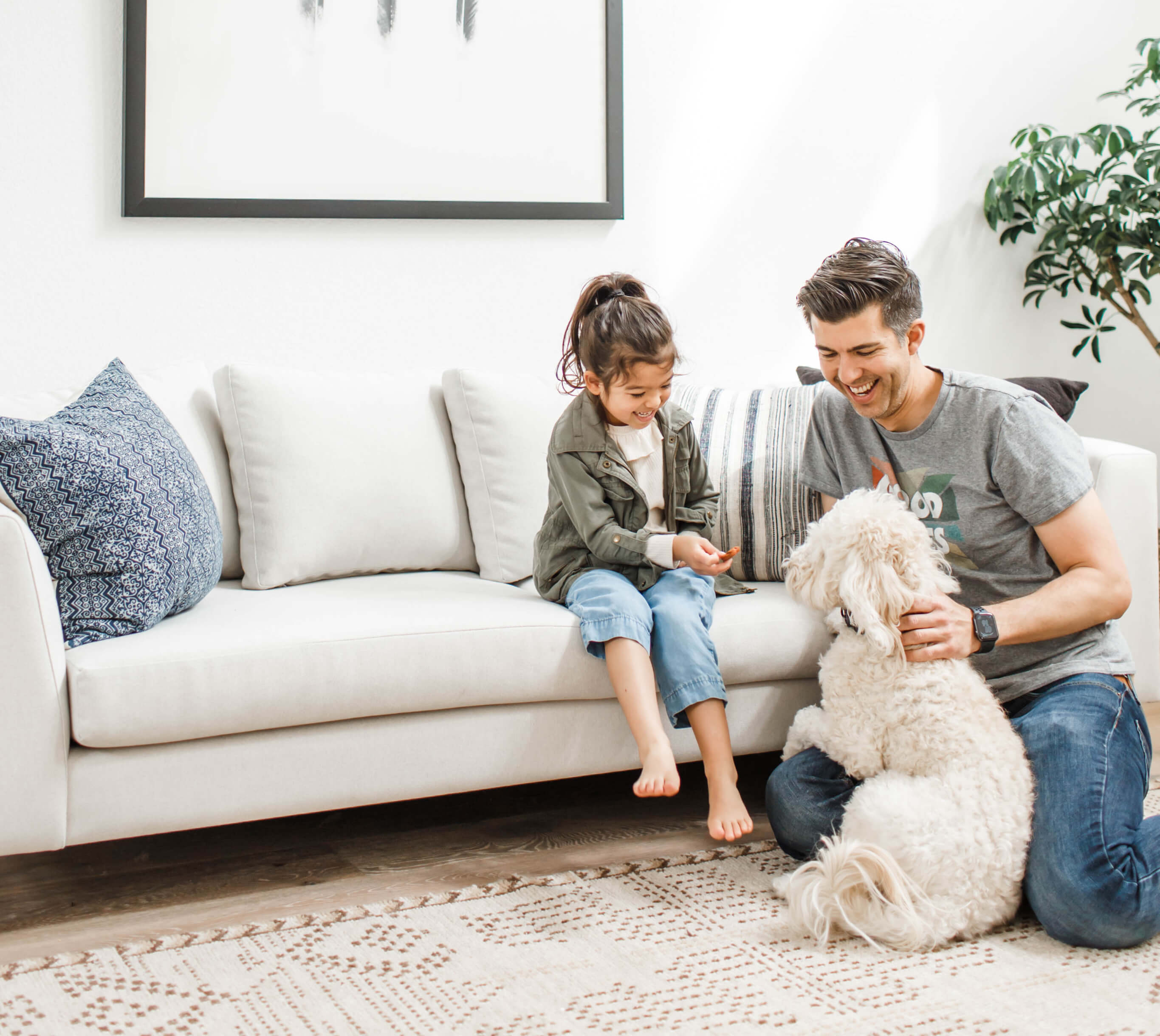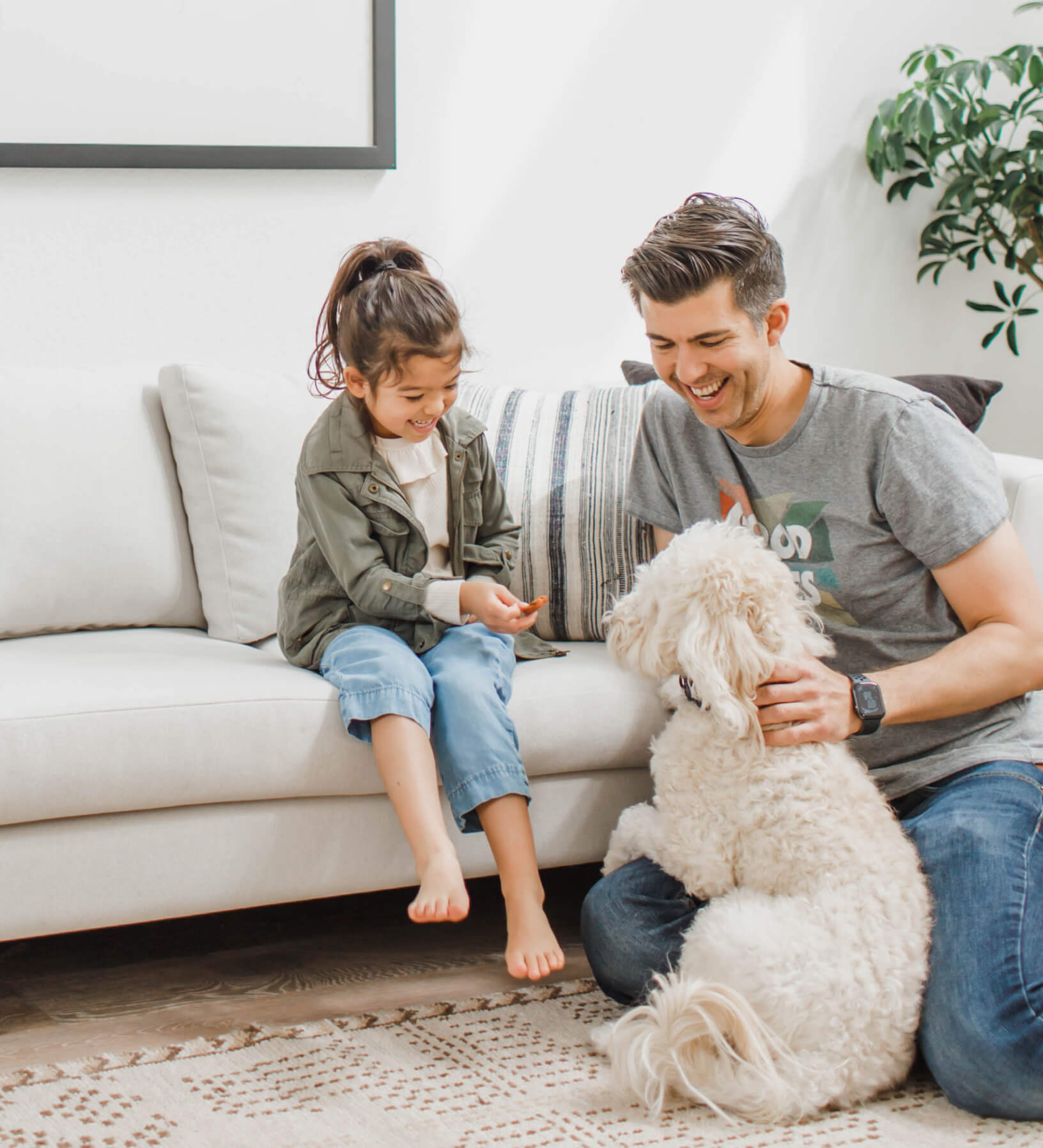 Busy household? Meet Medley's Life-Proof Sofas
Durable and life-ready
Spilling. Smearing. Jumping. Catapulting. Raise your hand if these verbs happen in your living room! We understand that when you have kids, pets, or simply a busy life, durability and wear become key factors behind most new sofa decisions. Medley with the assist.
SHOP SOFAS
SHOP SECTIONALS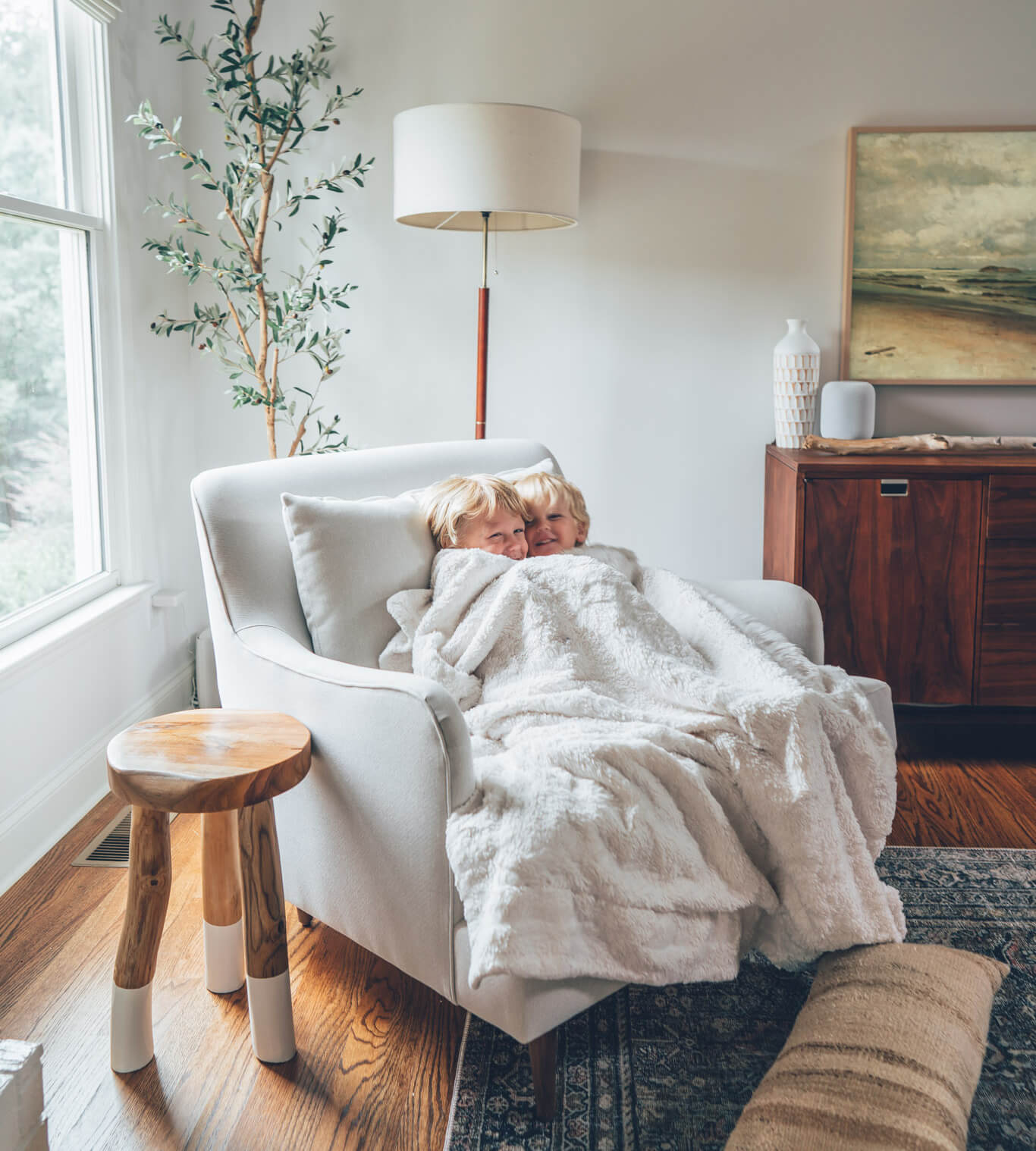 1. Built for life
We do everything possible to make sure your furniture will last and stand up to your everday. This starts with our team of skilled builders who use time-honored methods to make our pieces durable and hold their shape over time.
To support those moments when your sofa magically morphs into a trampoline or hot lava rocks, our domestically-sourced hardwood frames are corner blocked for strength and come with a lifetime warranty against cracking, breaking, or warping. AKA...you won't need to replace your furniture for many, many years. A win for even the busiest of households.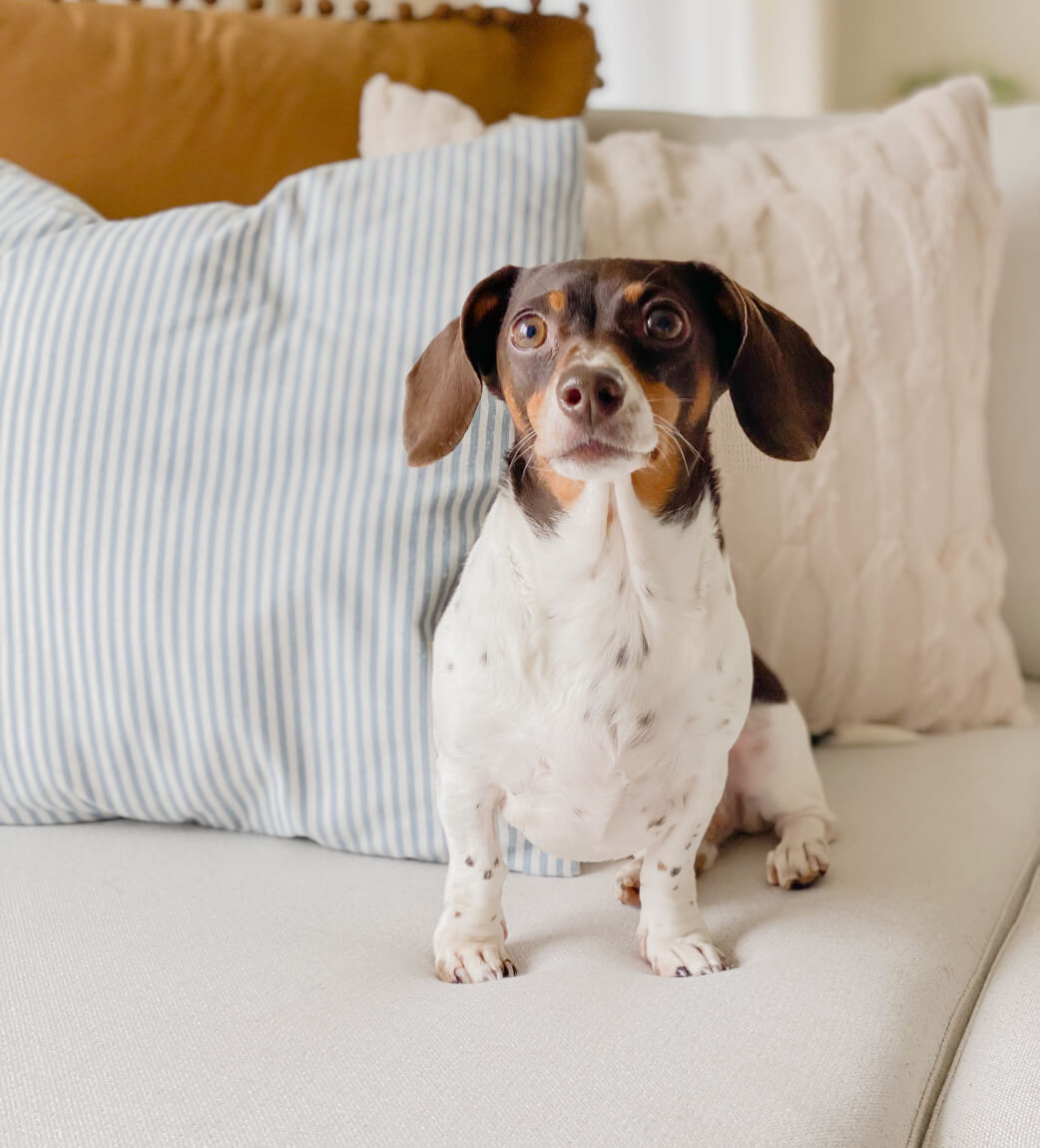 2. Oops-proof fabrics
Our beautiful fabric collections are all cleanable (several are even machine-washable), and our toughest performance fabrics contain plant-based liquid repellants. Nearly all of our fabrics also test higher than commercial grade limits, meaning they can withstand being placed in the middle of a busy mall and still hold up.
If you own an ultimate fluff ball who sheds all the time, leather is a great choice because you can simply wipe off pet hair and dirt. Beware that leather can scratch easily, though, so not the best option for kitties. You can test out any of our fabrics in person by ordering free swatches.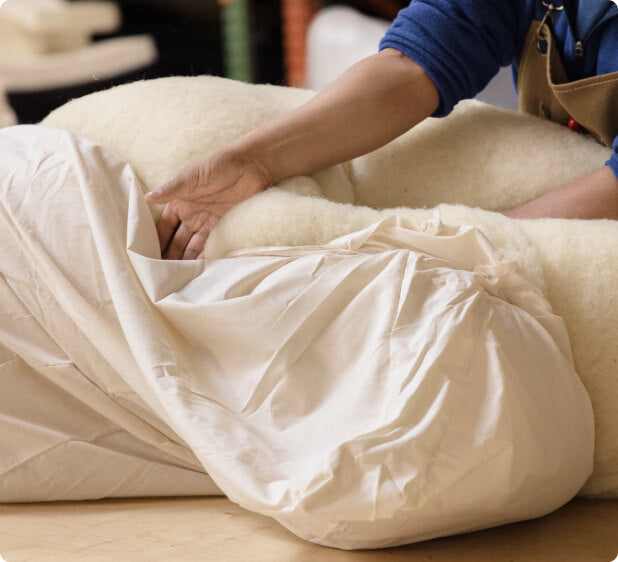 3. Healthier, Quality Materials
We take utmost care in selecting what goes into our furniture, and ultimately, your home. We consider each layer from the inside out—the frame to the upholstery fabric—with third-party certification partners who help us source materials that are better for our environment. Some of include: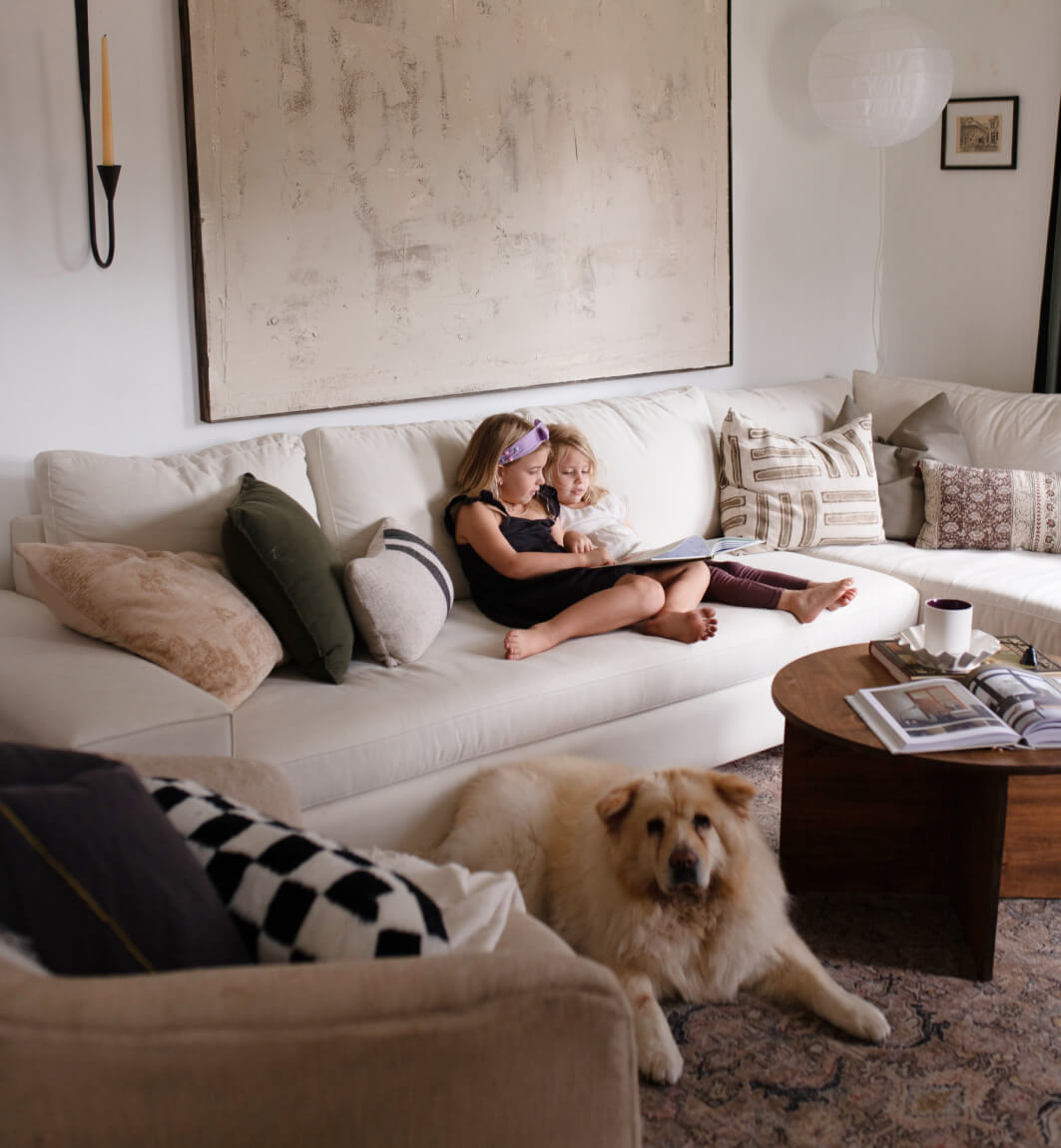 4. Comfy for everyone
Cuddle up, everybody! Sourcing from sustainable textile mills, ethically-managed forests, and eco-certified partners, we've made every design, construction, and material choice to deliver long-lasting, luxe comfort to your home. We craft each piece by hand to your specifications—at Medley, we care about helping you find your comfy ideal—and best of all? Our 30-day trial ensures that you'll love how your furniture feels.

96% of customers would recommend
"Our friends and family told us we were crazy to get an (admittedly pricey) all white couch with two dogs and a baby on the way....we have wiped off paw prints and baby spit up with just a wet cloth, and the sectional looks like new. The large L-shape makes it easy for us to imagine fitting a whole future family on one couch together."
SEE MORE REVIEWS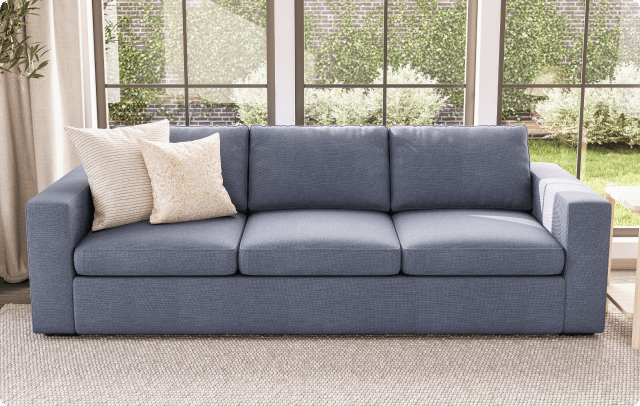 "Perhaps the most sustainably-made sofa on the market"