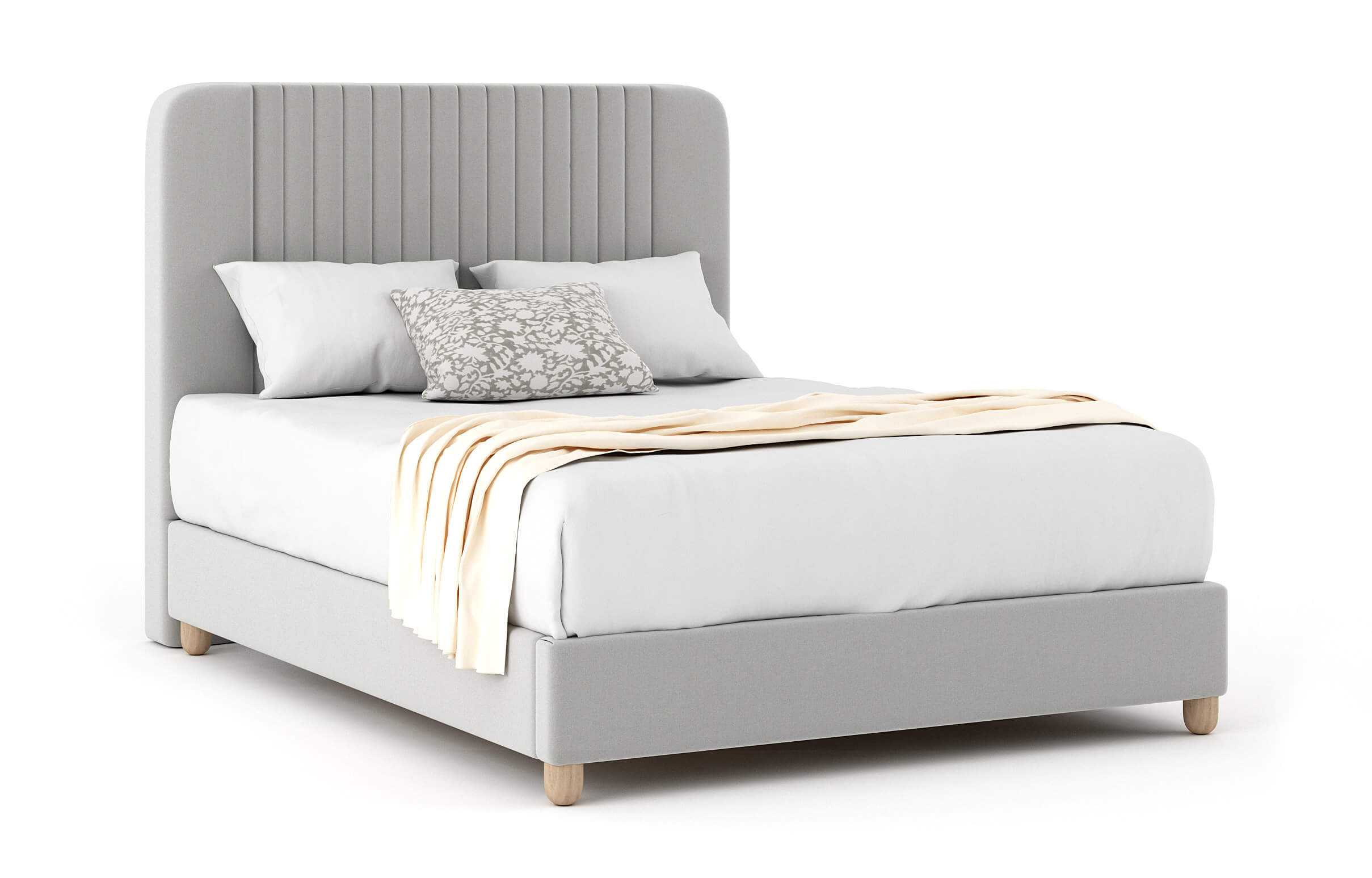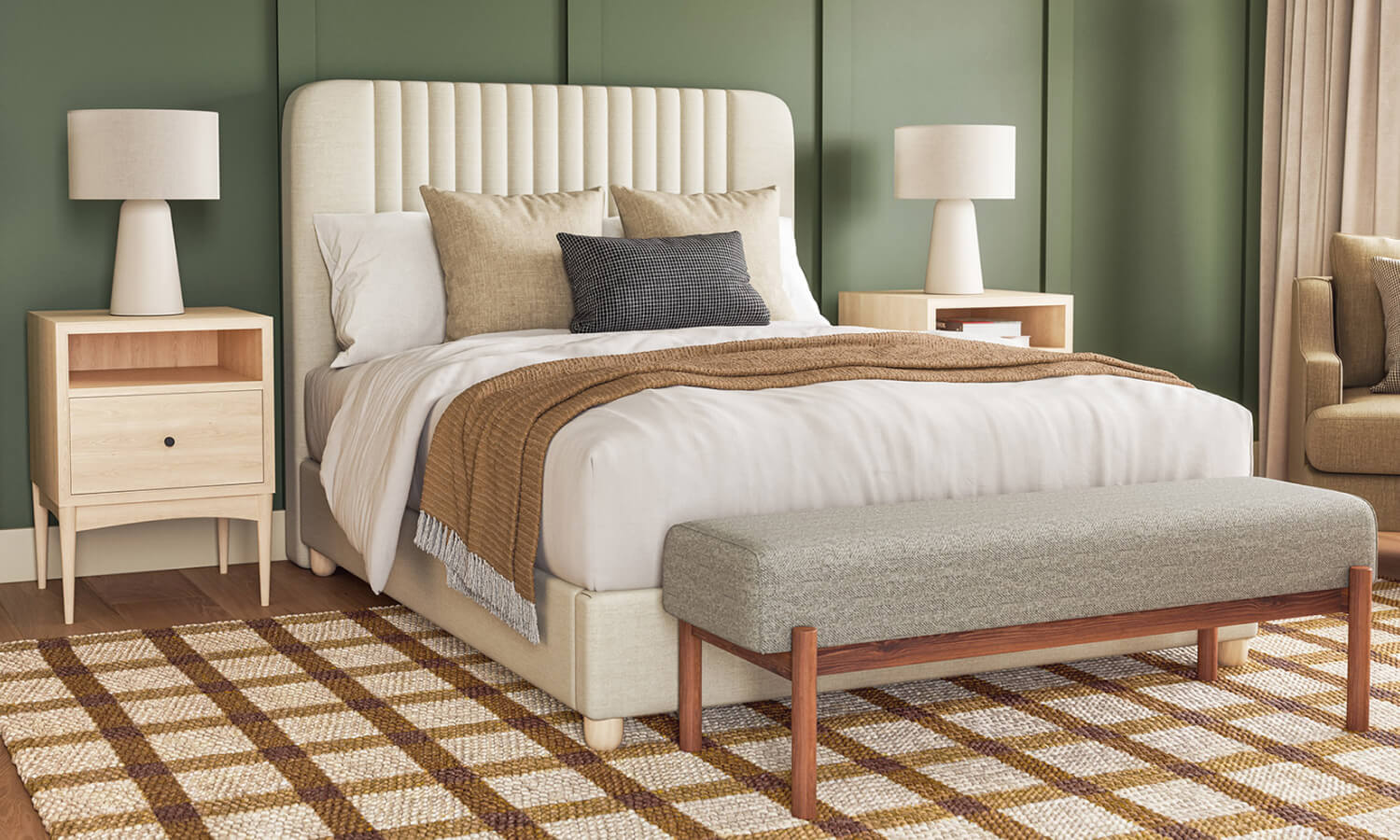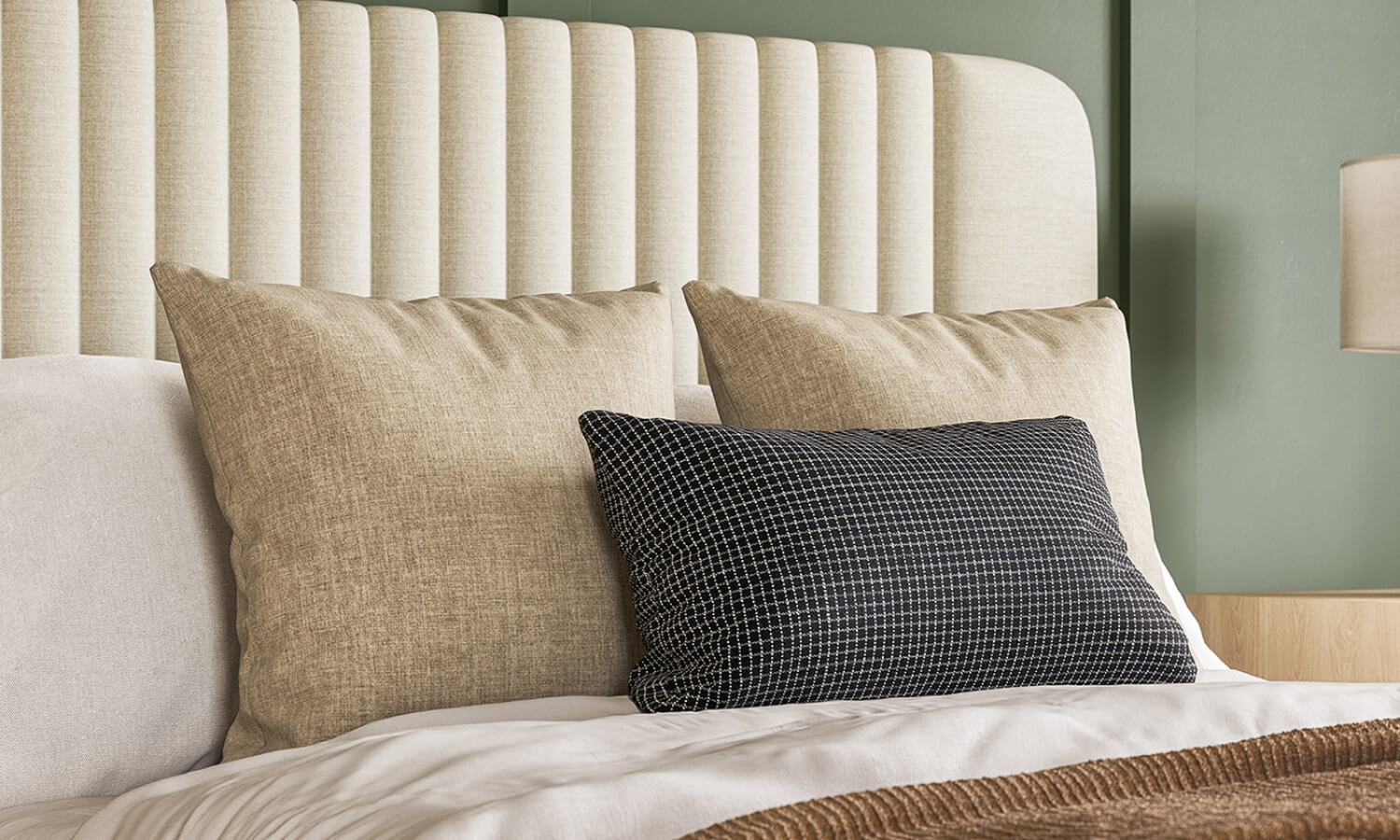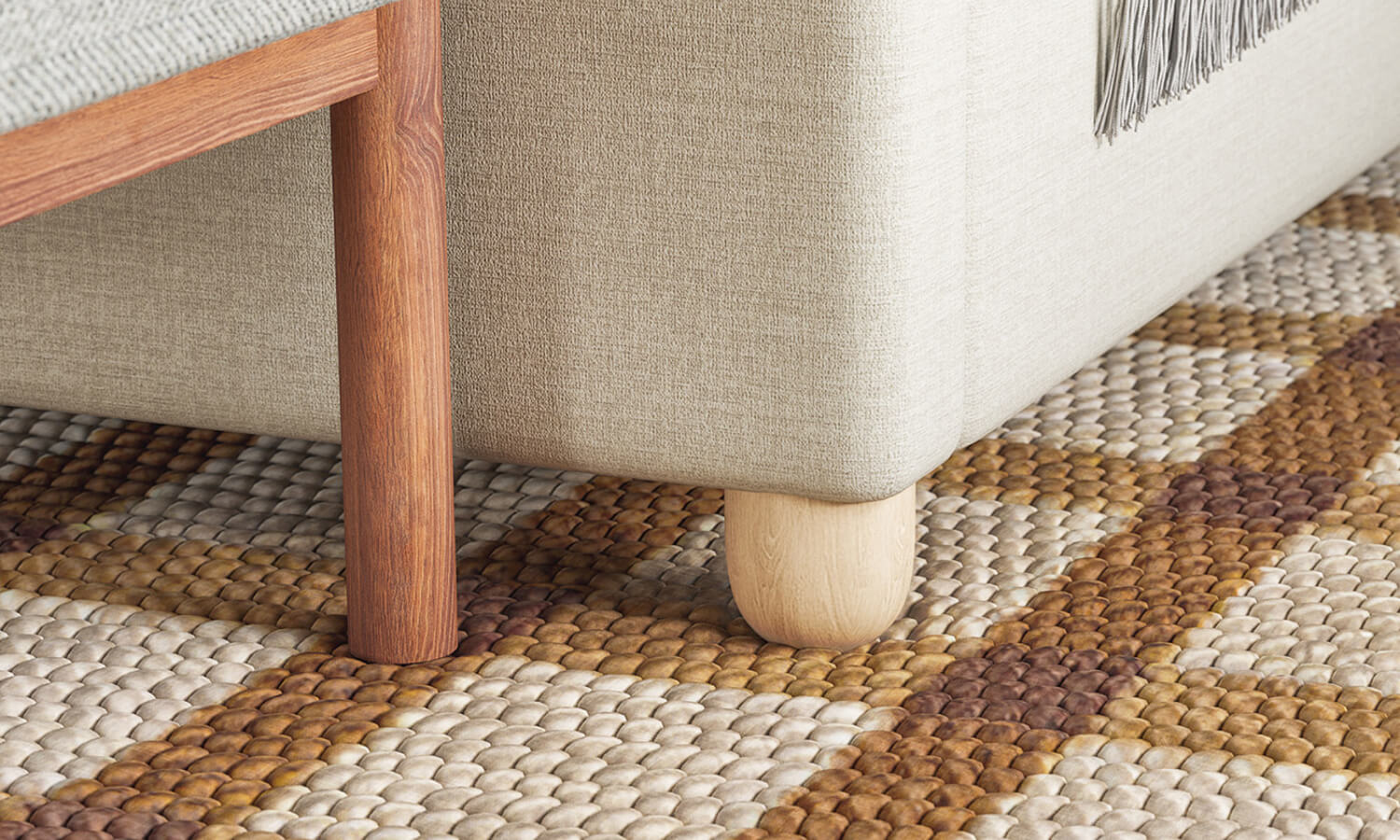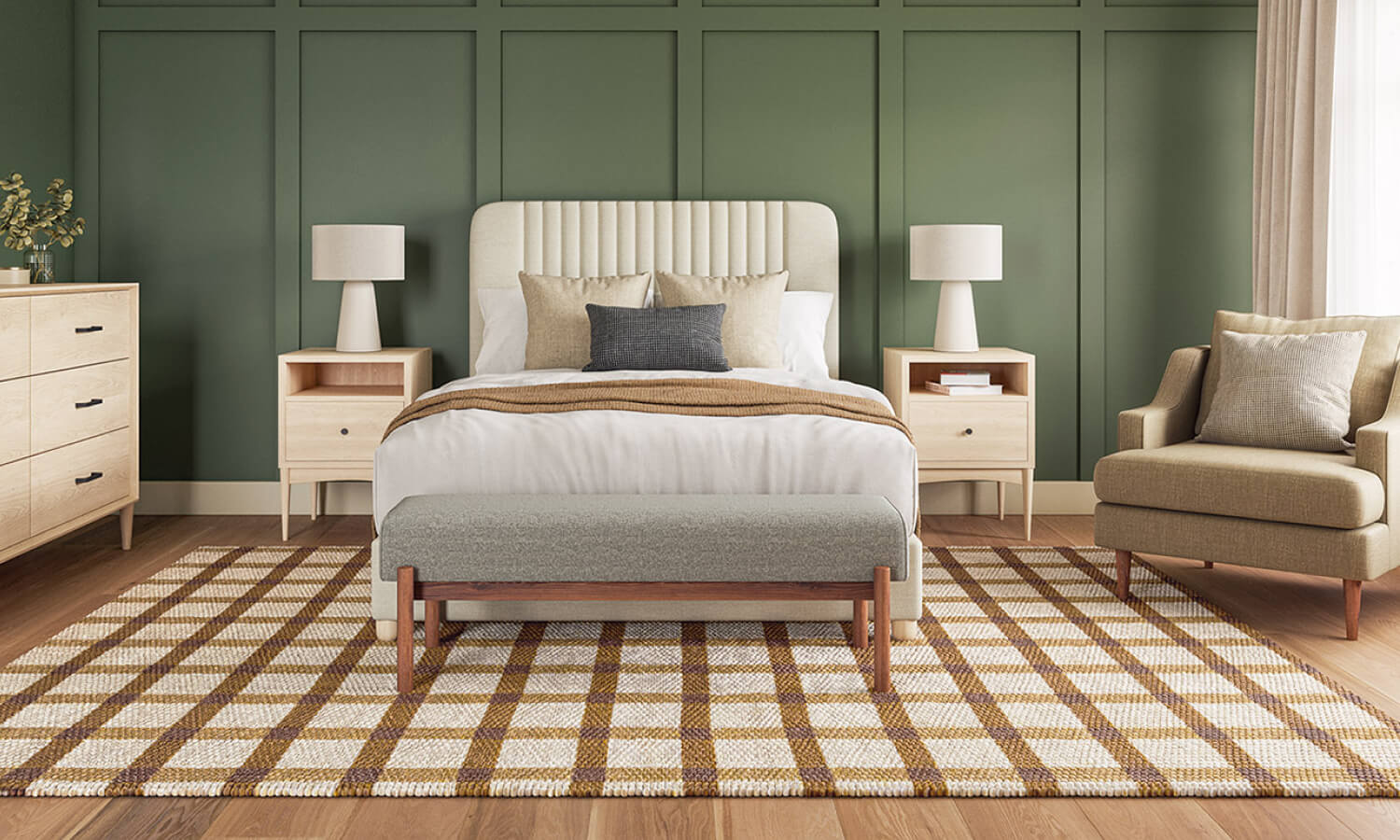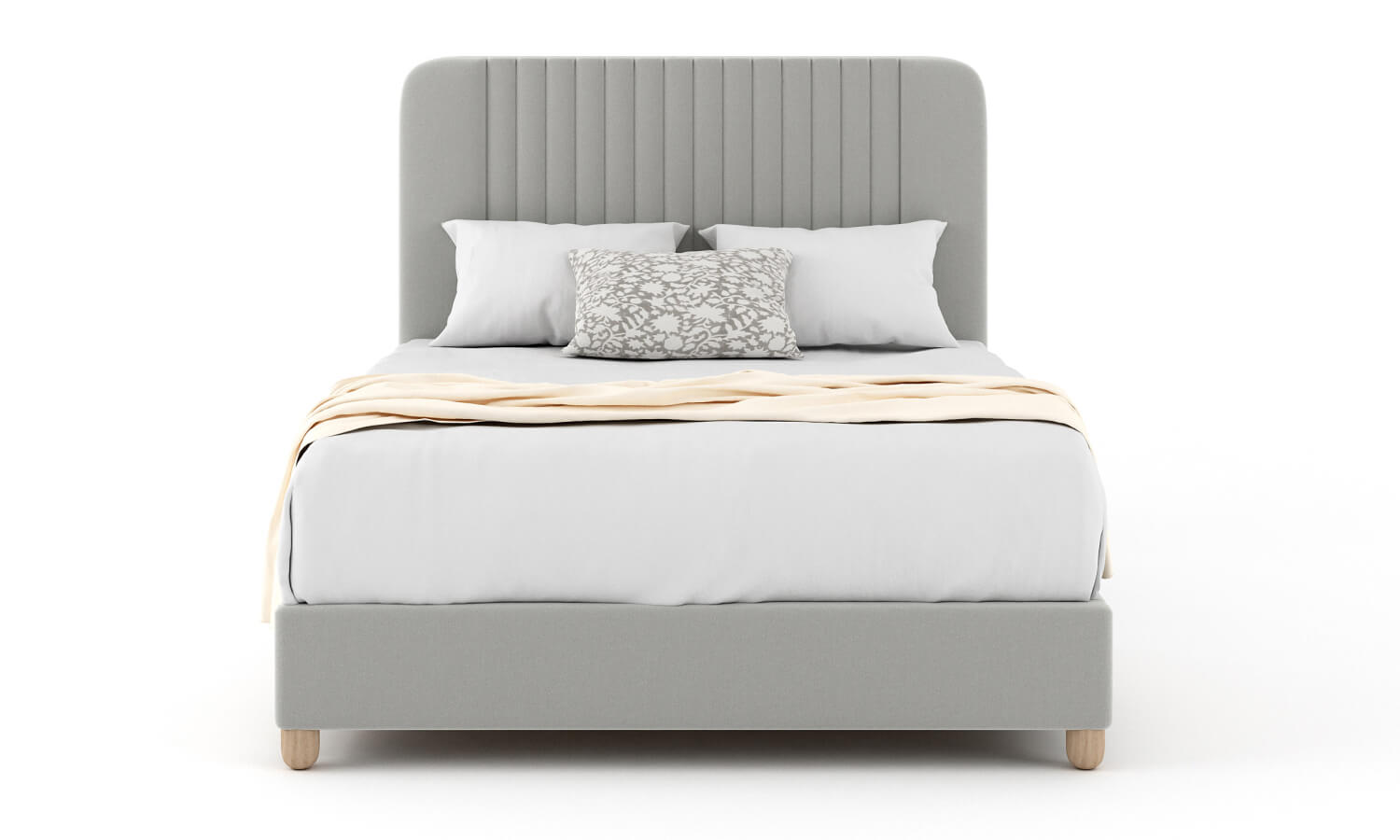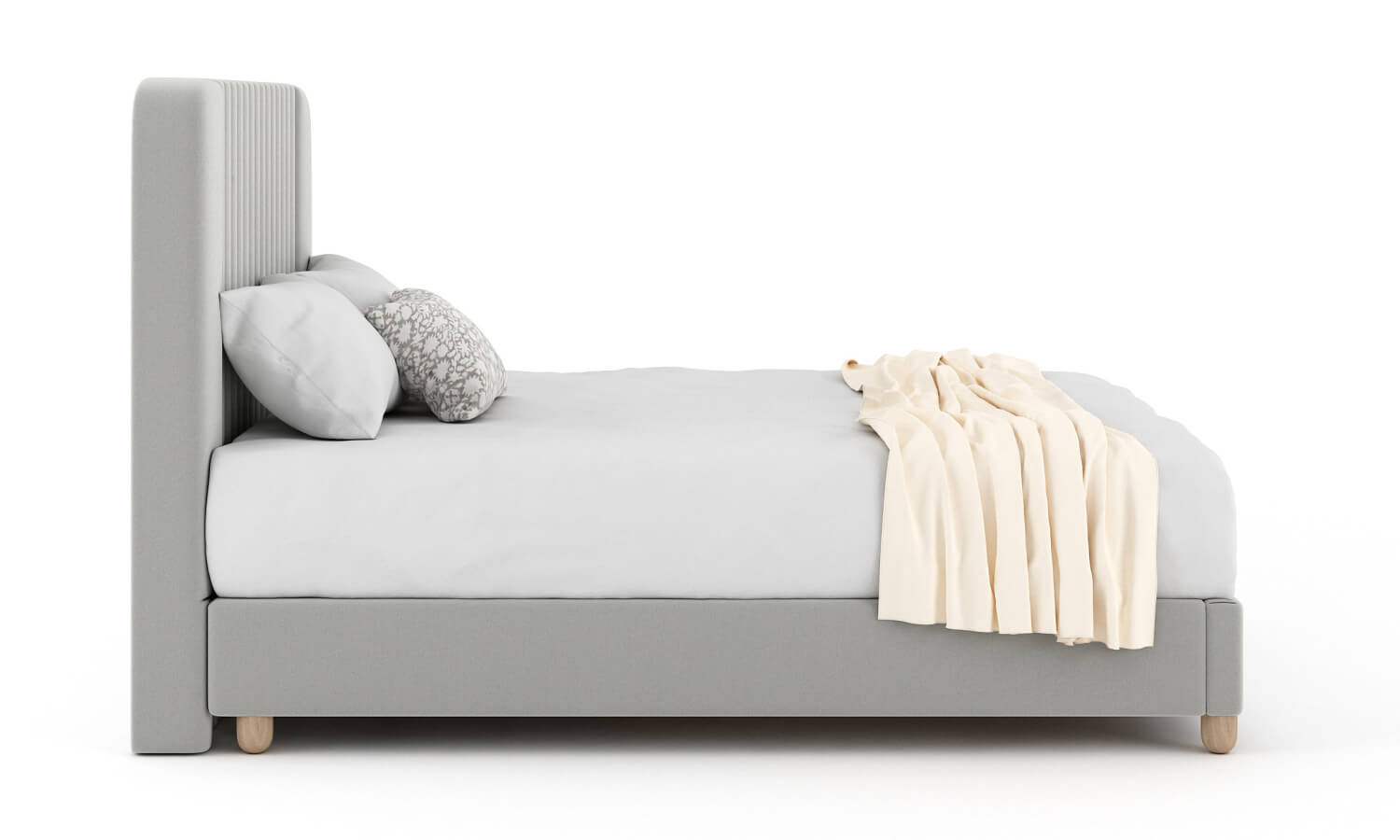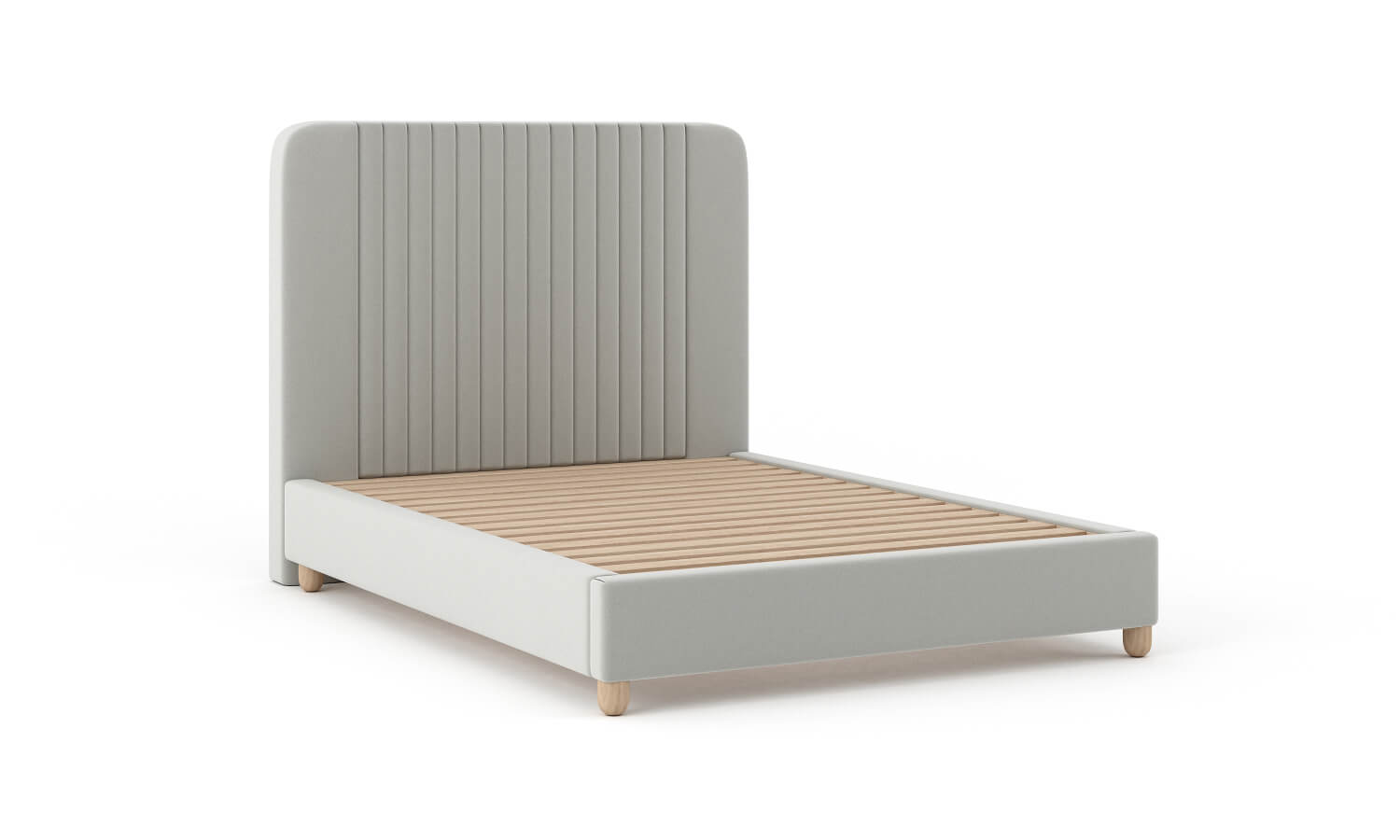 Pippen Bed In Latex + Wool
Made to order. Production schedule estimate: ships 8-10 with White Glove service for $175.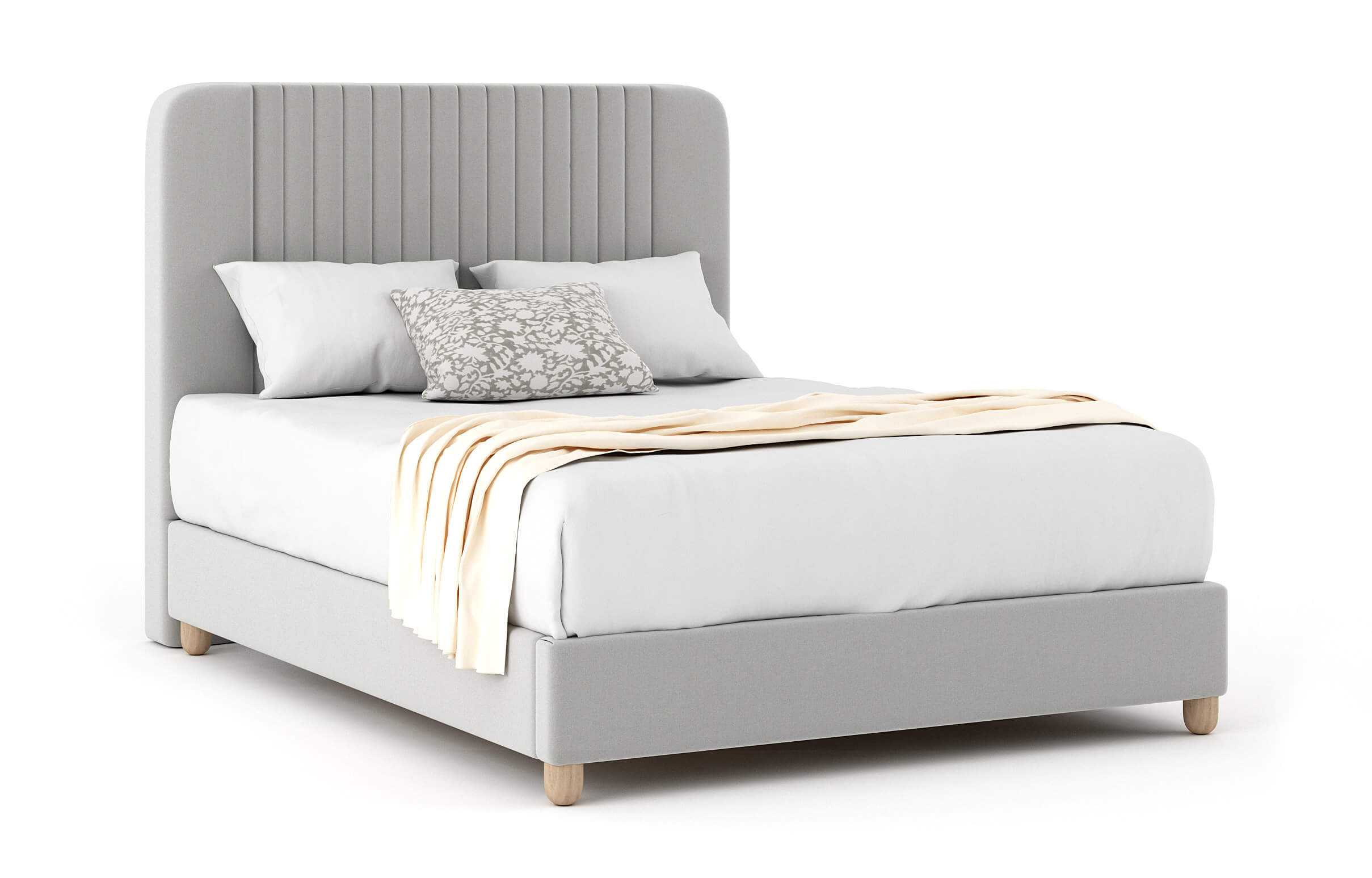 Details
Lean back against Pippen Bed's soft, channel-tufted headboard: it's the perfect backrest (and an excellent excuse for receiving luxurious breakfasts in bed). The low profile and clean-lined silhouette create a truly dreamy place to plop. Handcrafted with all natural wool and latex for the entire frame, and made to order in the US.
Frame and Headboard: Frame wrapped in needled wool. Headboard features channeled panels with plush padding for extra comfort. Padded with soft wool and latex foam for extra softness and squish.
Twin: 38"W x 81"L
Full: 53"W x 81"L
Queen: 60"W x 86"L
King: 76"W x 86"L
Cal-King: 72"W x 90"L
Headboard Height: 52"
Base Height: 13"
Slats are 3" wide and spaced 2.5" apart
Built differently
A nature-inspired alternative to petroleum-based cushion foam
We're determined to lead a more natural way of living—that's why we've researched and engineered a healthier, more earth-friendly alternative to your standard furniture. Meet comfort and durability like you've never seen before.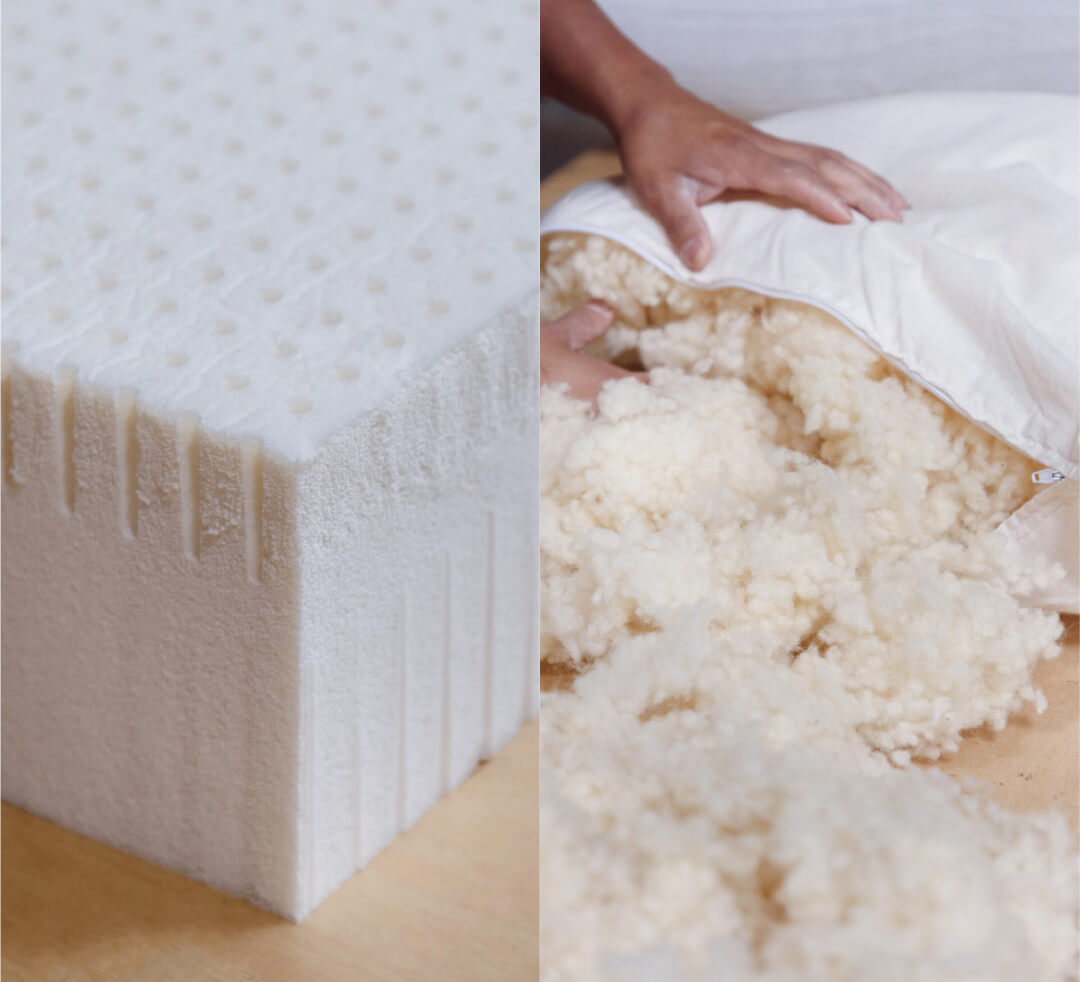 Comfy, healthier materials
Natural latex foam + wool
Our certified organic natural latex foam provides plush, incredibly comfy padding. "Latex" may sound plasticky, but it's one of the most natural, durable materials available for foam, with impressive spring-back to maintain its shape for 20+ years of support. As a second comfort layer, we wrap our headboards in supremely soft wool fiber. Get to know our other natural, durable, and eco-certified materials here.
OUR MATERIALS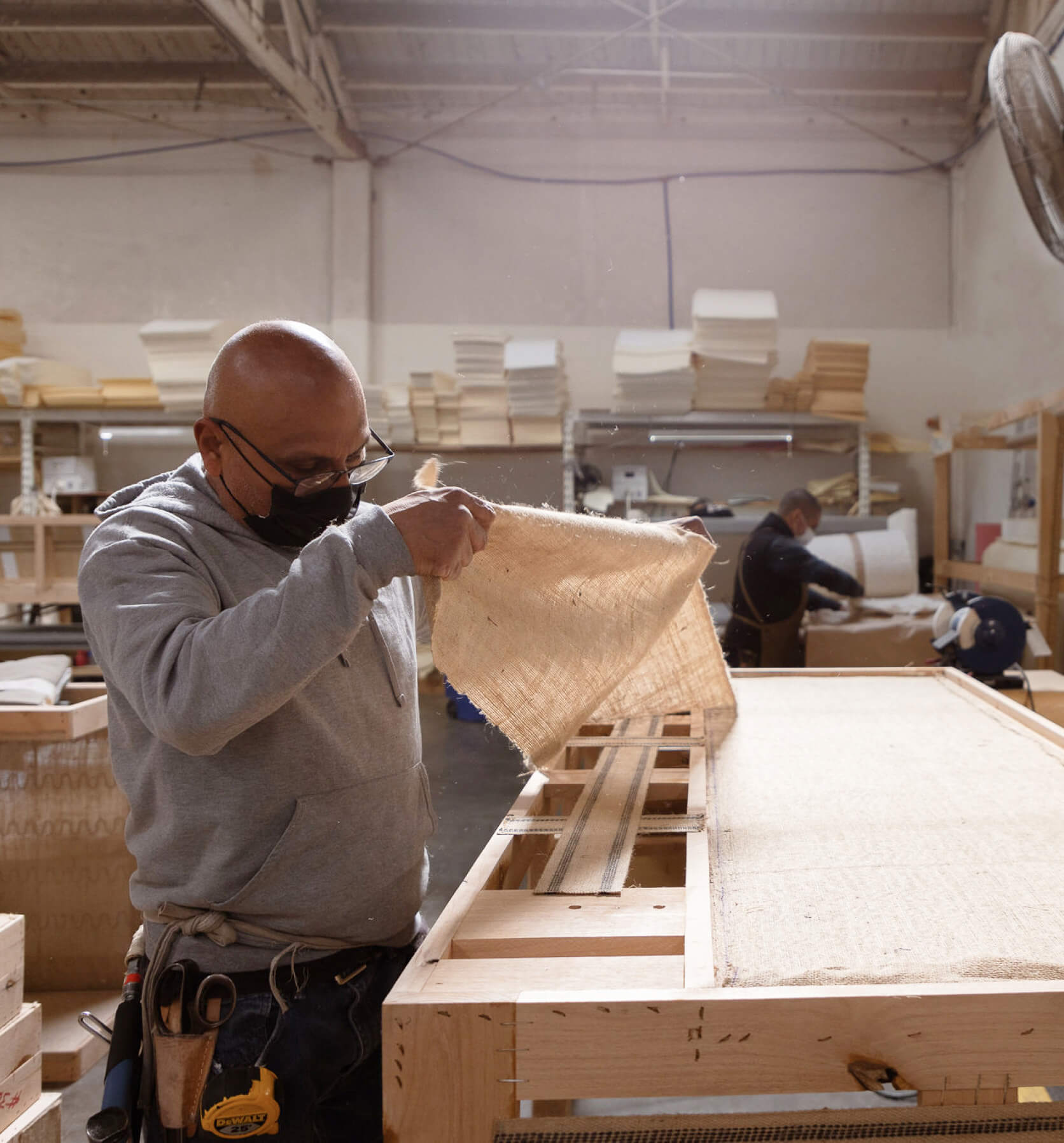 Built to look and feel great over time
Tried-and-true craftsmanship
We do everything possible to make sure your furniture will last and age beautifully (no sagging or squeaking!). Medley's builders bring each piece to life by hand in the USA, accentuating the incredible quality of our materials through their artistry. Our frames are constructed with solid hardwood for extra stability, and each comes with a lifetime warranty against cracking, breaking, or warping. AKA...you won't need to replace your furniture for many, many years.
OUR CRAFTSMANSHIP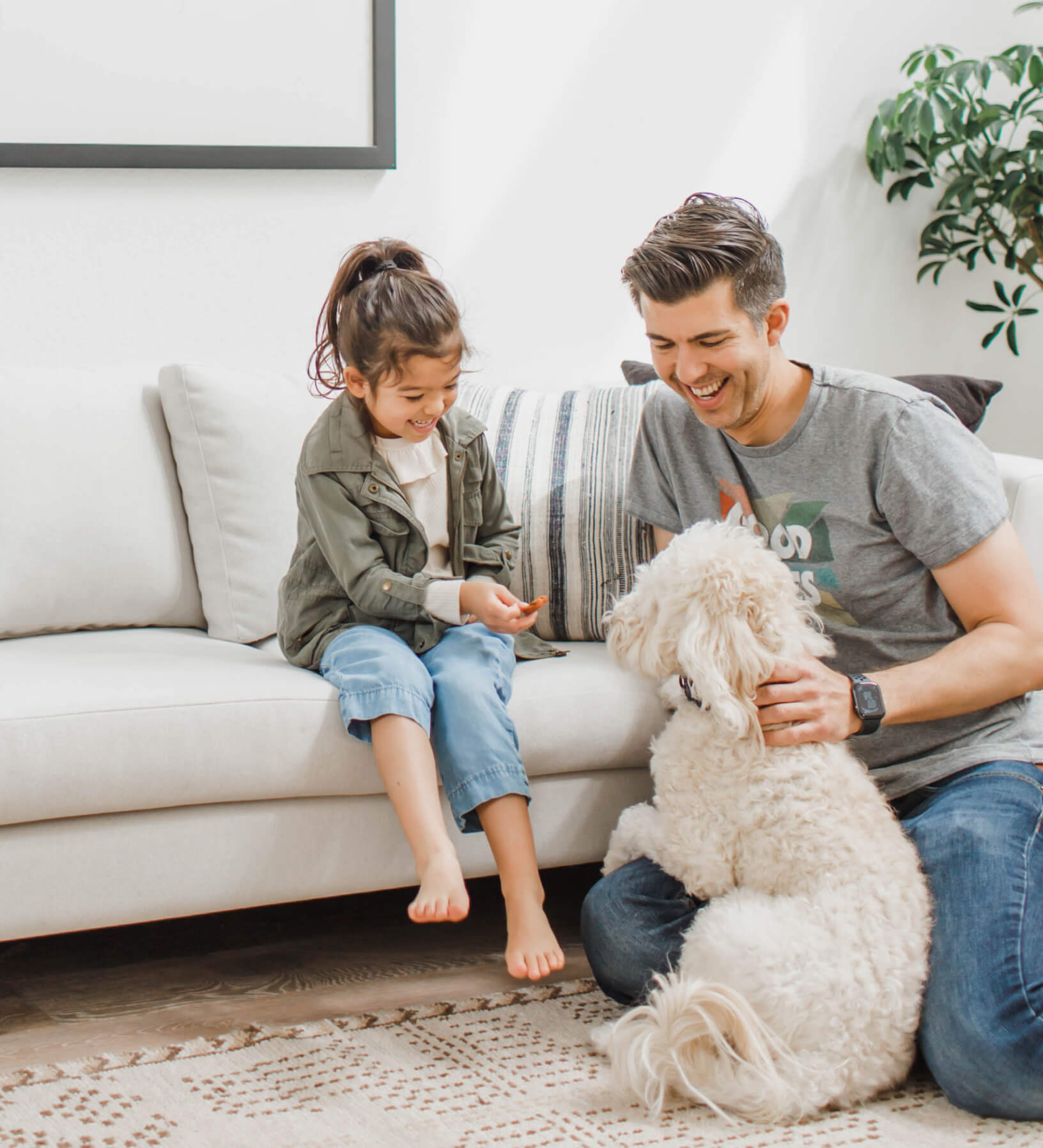 Durable, easy-clean fabrics
Ready for life
If you have kids, pets, or, well, a life, we bet you're looking for furniture that can stand up to everyday wear, spills and stains. Sourcing from sustainable textile mills and eco-certified partners, we choose every upholstery fabric for its durability, beauty, and ease of cleaning. All our collections be spot cleaned, and some can even go right in the washing machine (!). Nearly all exceed commercial grade limits, meaning they can withstand traffic in a busy mall and still hold up.
OUR WARRANTY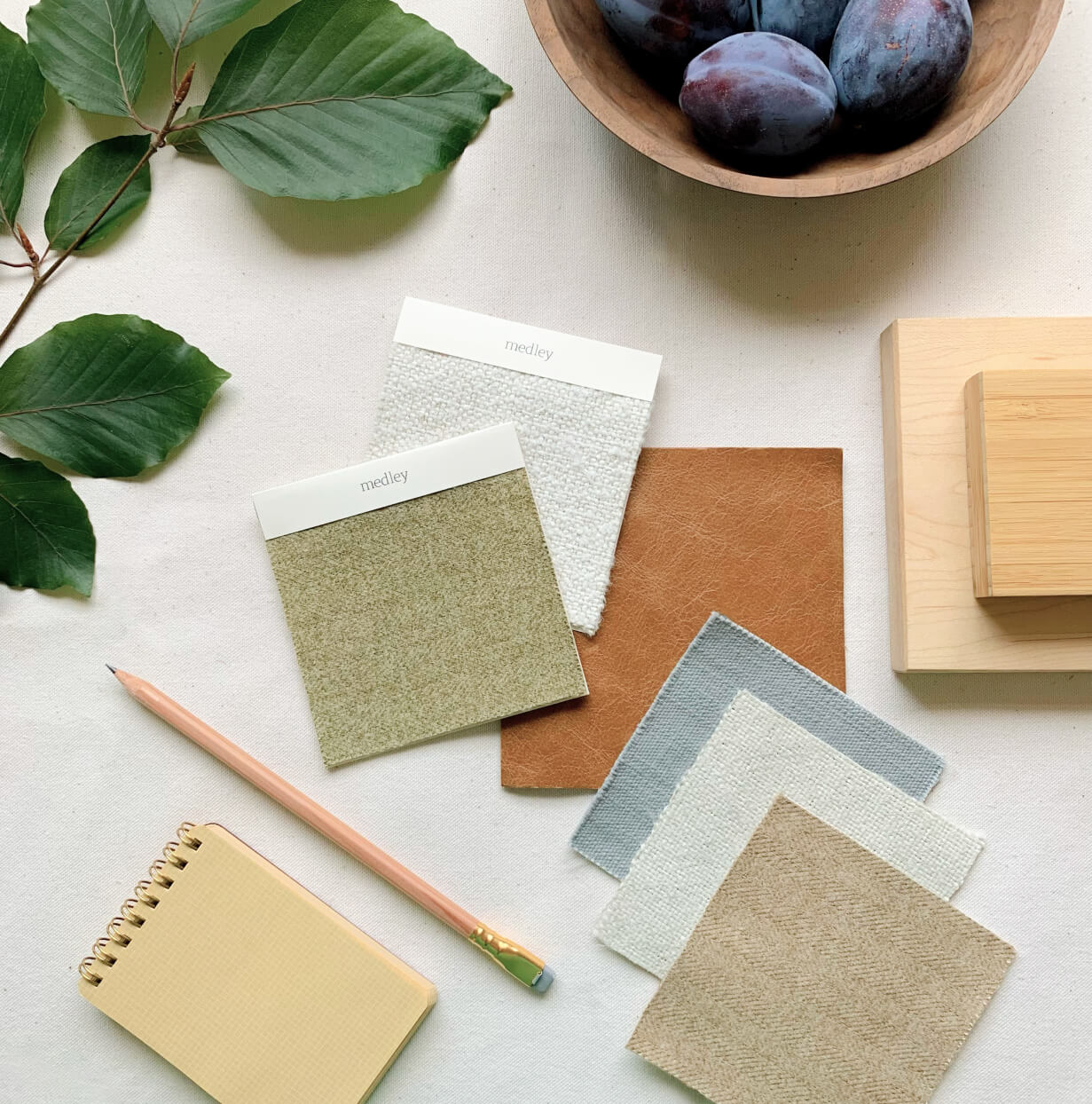 Free fabric samples
Start with Samples
You're one sample kit away from customizing your perfect piece. Order up to seven free fabric samples to experience in your home.
GET SAMPLES
This product has no reviews yet.
Keep browsing
You might also like: