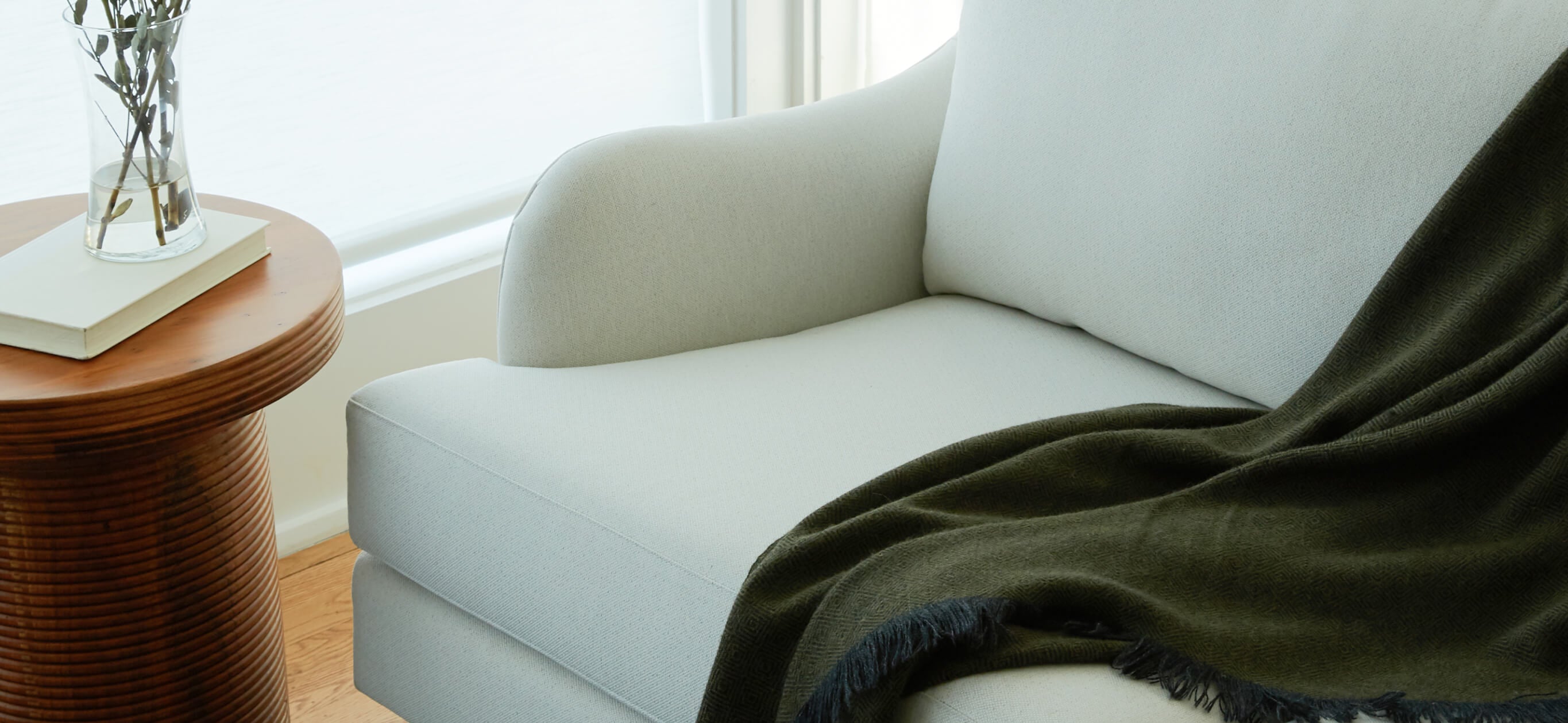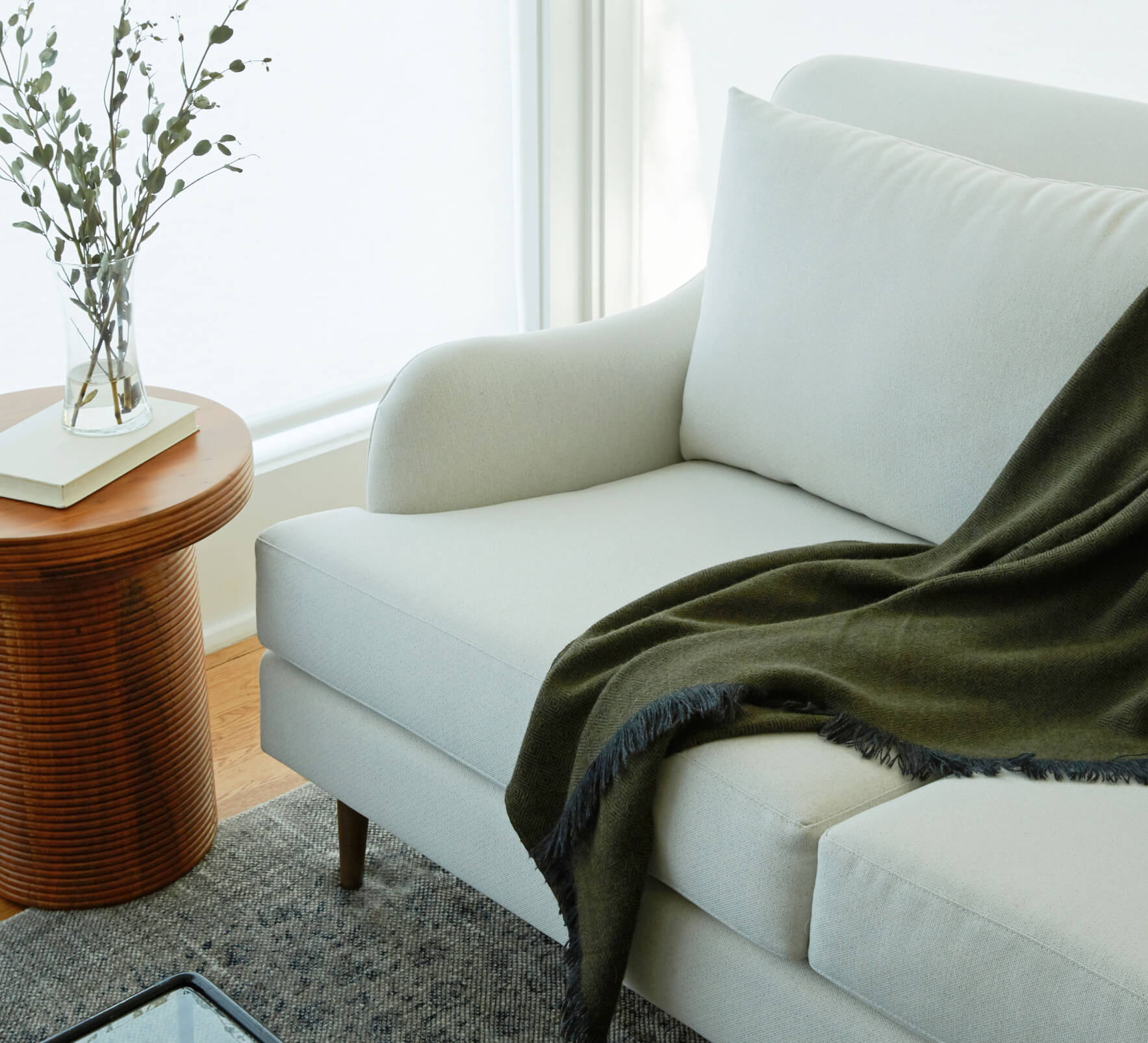 Plant-Based Latex Foam + Wool Collection
Handcrafted comfort with materials right from nature, including plant-based latex foam, wool and jute. A win-win for your home and the planet.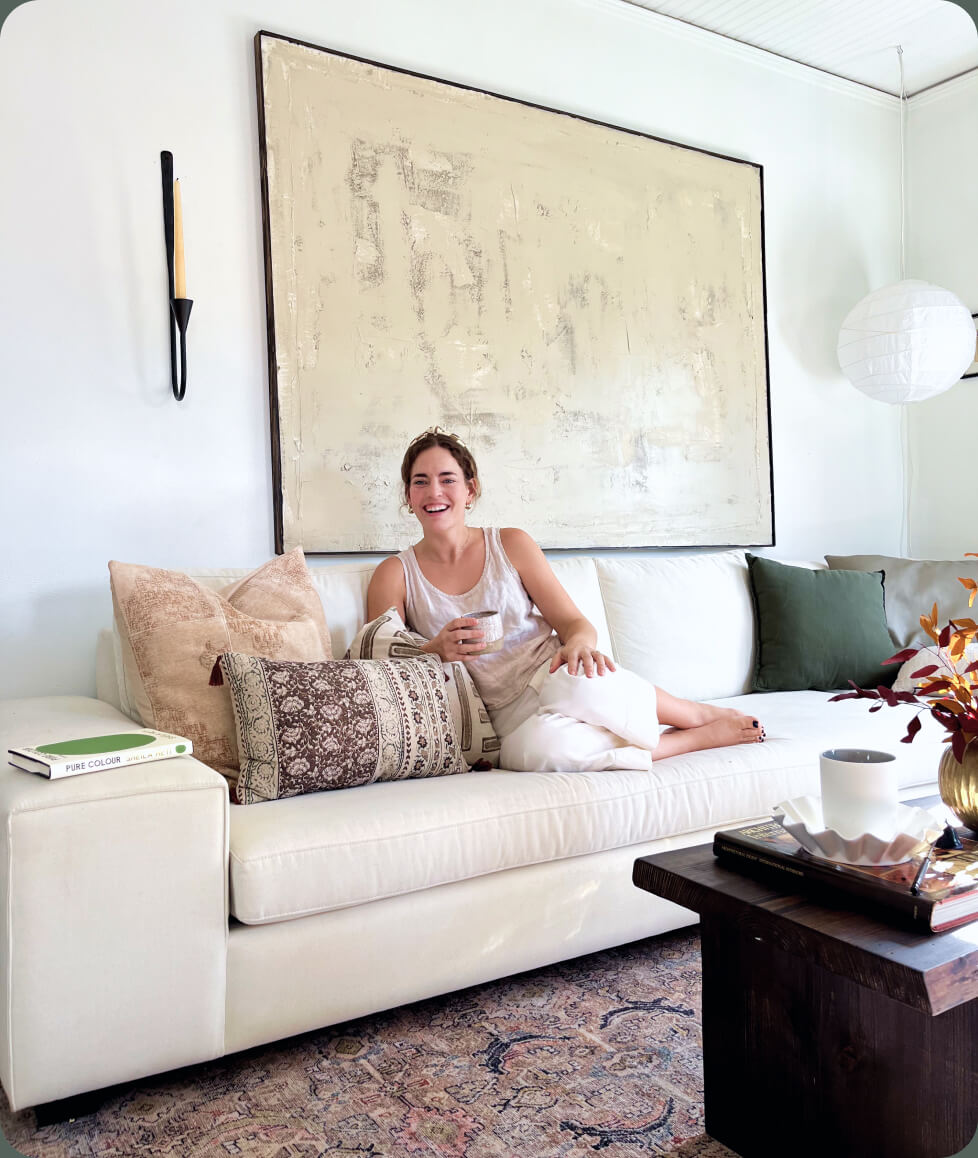 The first of its kind:
Meet Medley's uber comfy and durable plant-based latex + wool furniture line, featuring FSC-certified hardwoods, jute and cotton webbing, and natural latex filling wrapped in supremely soft wool fiber or down.  Perfect for anyone looking to embrace nature at home. More biodegradable than standard synthetic poly foam on the market, and built to last a lifetime. Mother Earth says thank you.
SHOP BEST SELLERS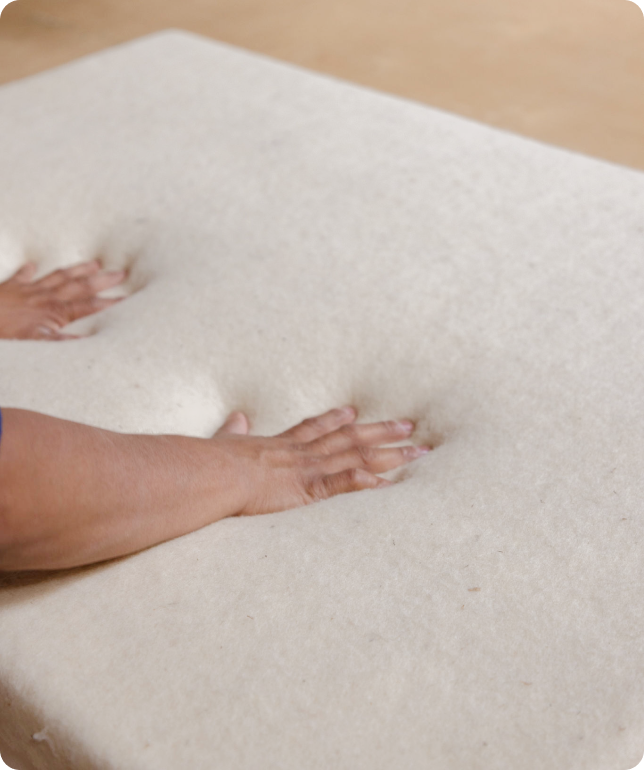 Premium comfort + support
Our certified organic natural latex foam cushion provides a plush, incredibly comfy sit. As a second comfort layer, we wrap each cushion in an envelope of lofted wool fiber or down (your choice). What's the difference? Down offers decadently soft, sink-in comfort, while our wool fiber pearls deliver similarly cozy, loose softness with a more resilient structure (no fluffing needed).
Material Guides
Latex + wool material lineup: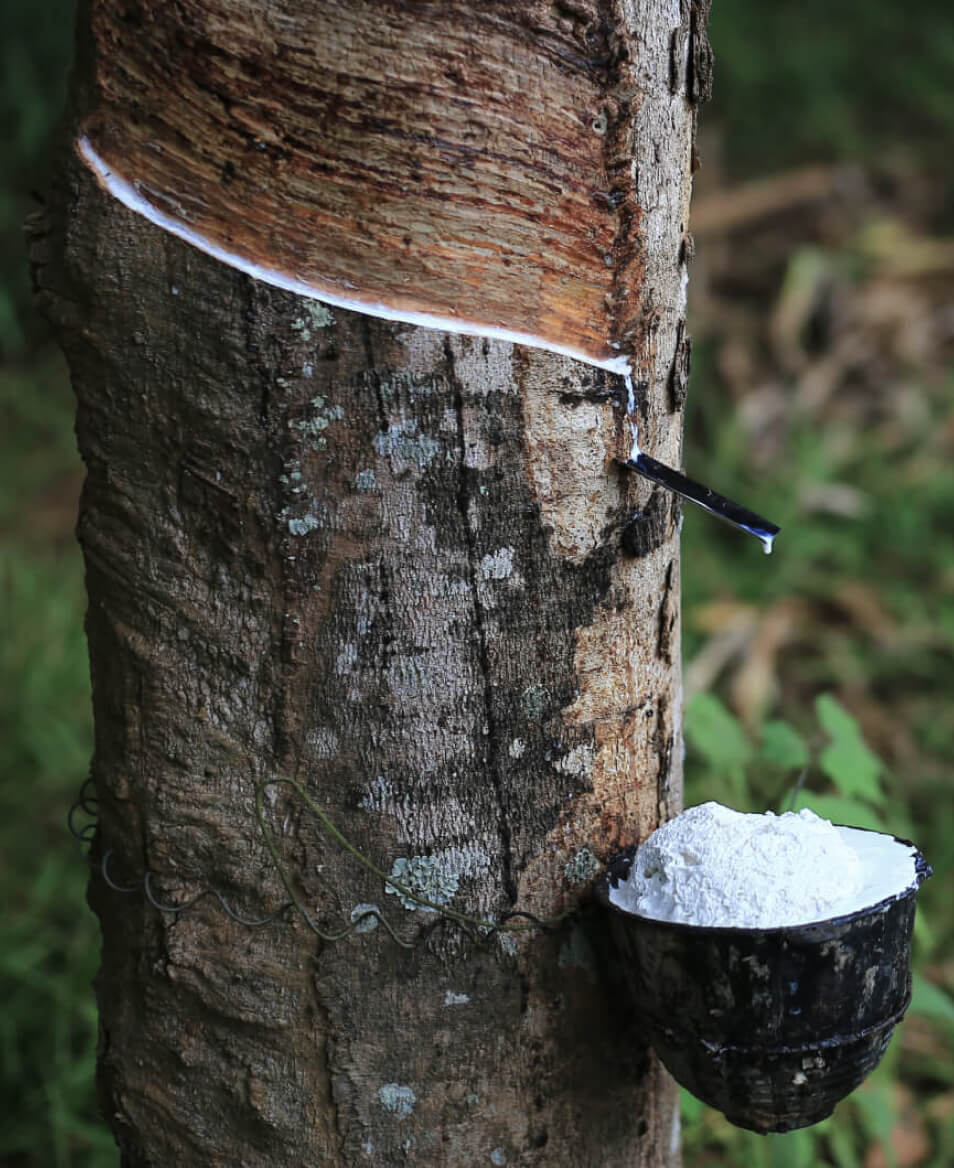 Resilient Latex Foam
Derived from the sap of rubber trees, our latex foam is comfortable, breathable, and amazingly durable.
WHY WE LOVE IT
Responsive, gentle comfort and support
Mold-resistant and antimicrobial
Biodegradable and renewable
Resists motion transfer (hello, bounce-free lounge!)
MORE ABOUT LATEX FOAM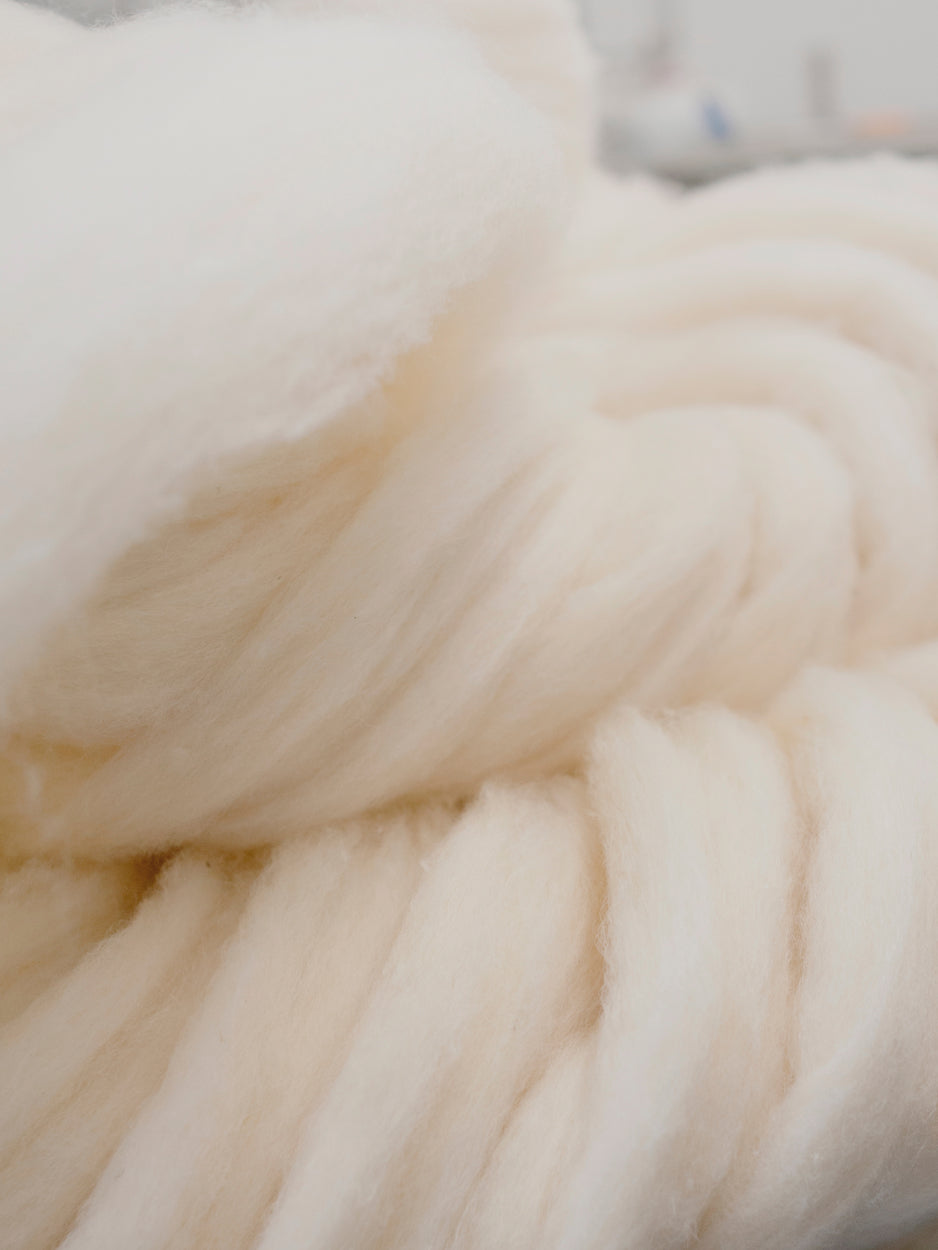 Cozy Wool
Our wool is gently shorn from grass-fed crossbred sheep. It's sourced from farmers who genuinely care for the environment, encourage healthy ecosystems, and follow the "five freedoms" for animal welfare. *Image credit: Joma Wool
WHY WE LOVE IT
Breathable, temperature-regulating, and moisture-wicking
Hypoallergenic and antibacterial 
Biodegradable and renewable
MORE ABOUT WOOL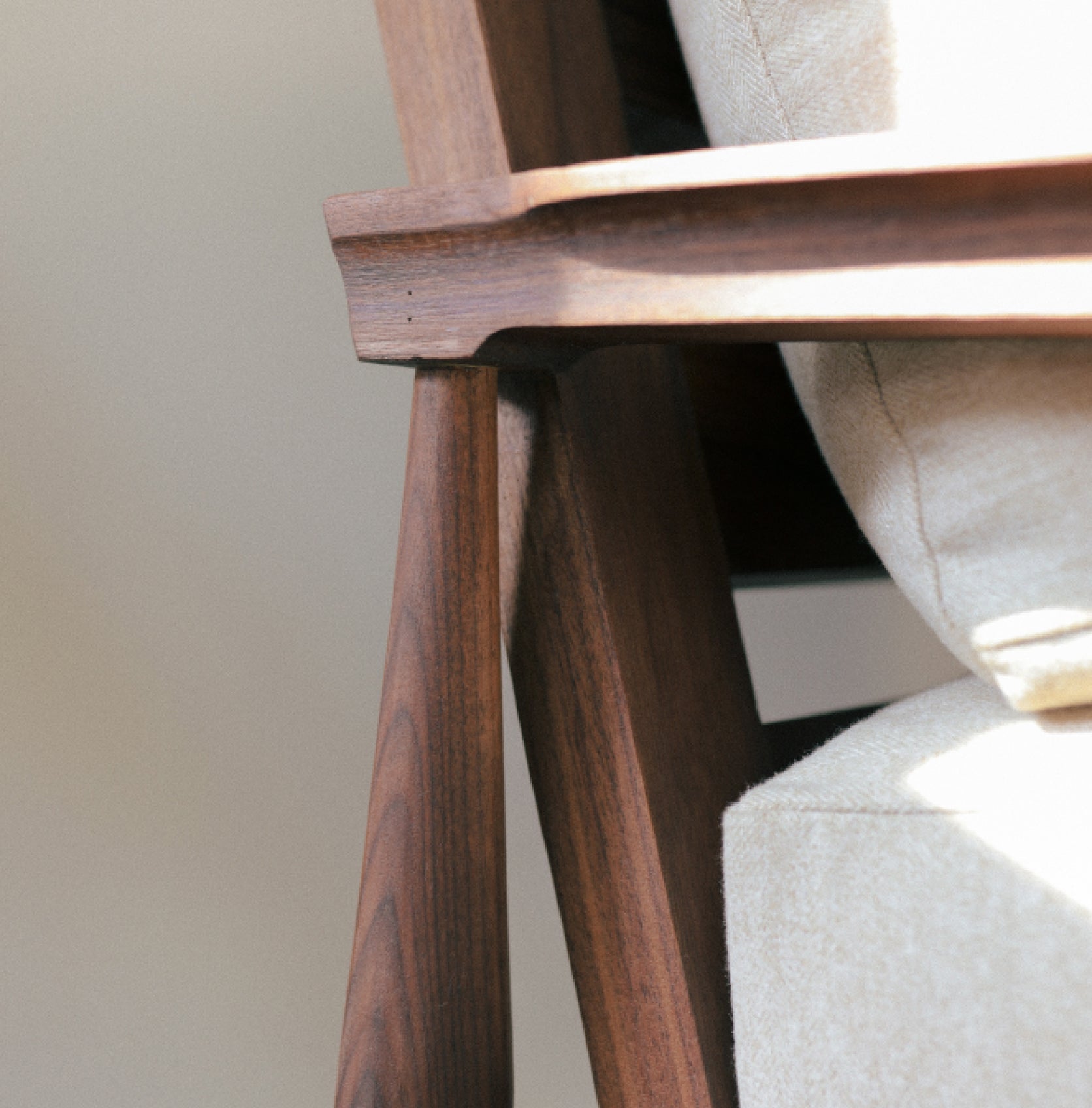 FSC-Certified Wood
Our wood is sourced domestically and always comes from FSC-certified forests.
WHY WE LOVE IT
FSC certification ensures that products come from responsibly managed forests that provide environmental, social and economic benefits.
MORE ABOUT OUR WOOD