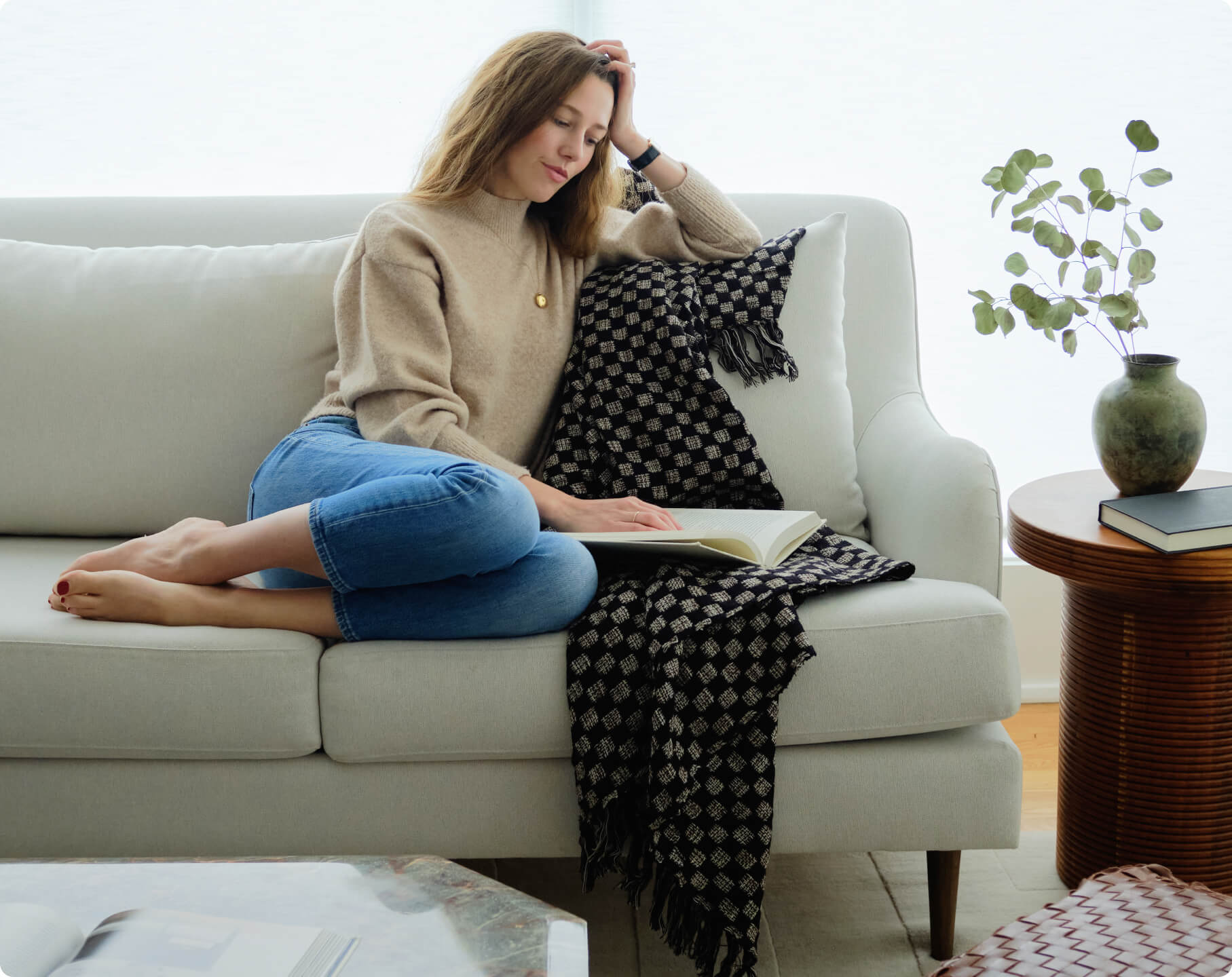 From our workshop to your home
Sometimes to go forward, you have look back.
How did a piece of furniture get made 150 years ago, before mass production and overseas shipping? We wanted our workshop to be more like that (with a few modern tweaks, of course). All our furnishings are handcrafted right here in the USA, and each piece is made especially for you when you order it. We think that's best for a few reasons: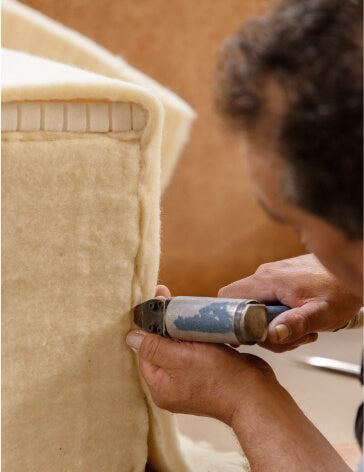 We can support American manufacturing and lower our carbon footprint.
We have a deep understanding of the materials that go into our furniture.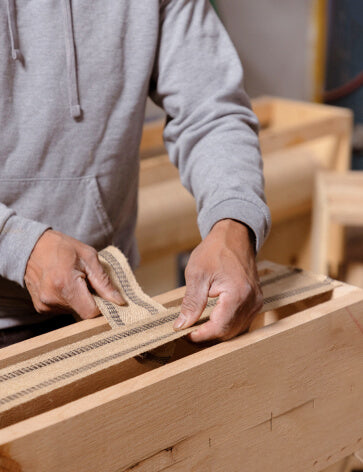 We know that our craftsmanship is up to our high standards.
Celebrating the simplicity of craft
Our craftspeople bring every Medley piece to life by hand and with special expertise, continuing a time-honored practice built on skill, patience, and creativity that produces long-lasting, beautiful furniture.  Sourcing from sustainable textile mills, ethically-managed forests, and eco-certified partners, we've made every design, construction, and material choice to deliver long-lasting, luxe comfort to your home.
288,527
Feet of natural twine used on our hand-tied spring systems
170
Combined years of experience of our talented production team
8,723
Number of stitches used to create an average-sized sectional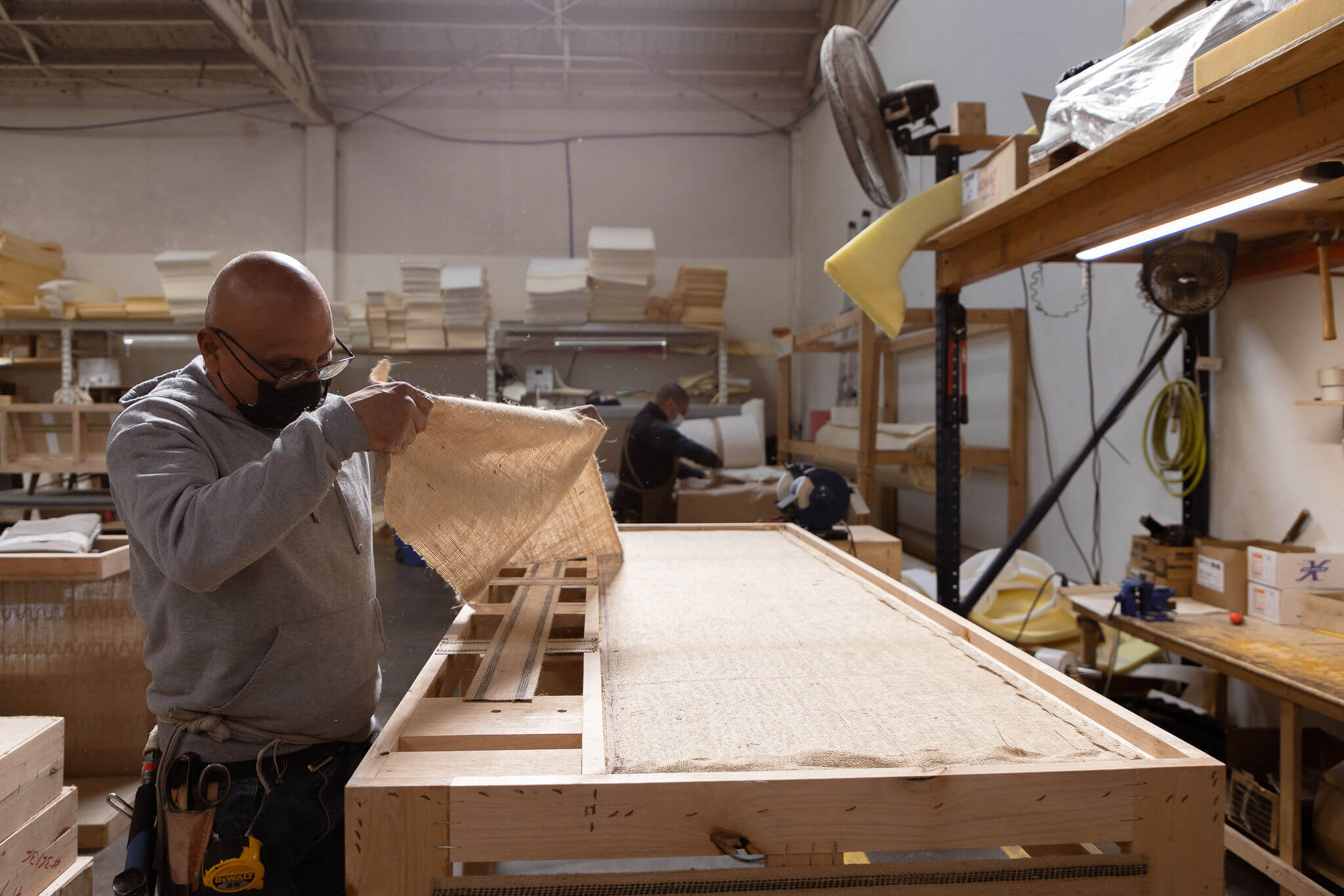 OUR MATERIAL LINEUP
Delightfully fluffy. Dependably durable. Enthusiastically earth-conscious.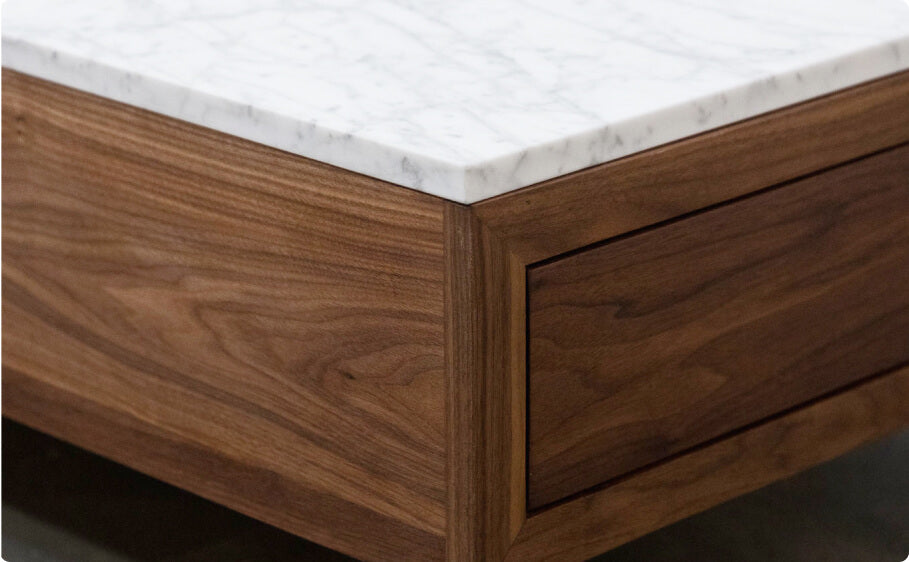 FSC-Certified Wood
Our beautiful walnut, maple, and alder hardwood comes from responsibly-managed, domestic FSC-certified forests that provide environmental, social and economic benefits.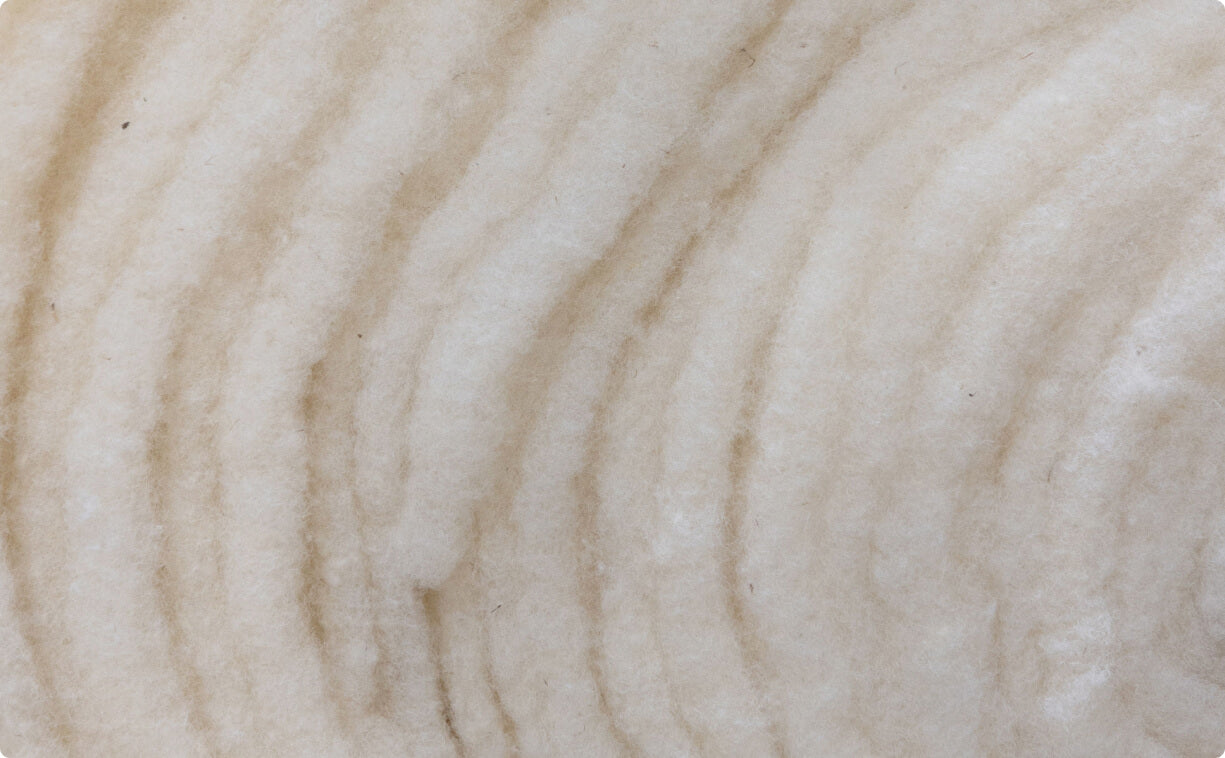 Cozy wool fiber
Our wool is gently shorn from grass-fed crossbred sheep and meets the OEKO-TEX® Standard 100 international mark of textile quality. We use it as a fluffy, comfy filling for chairs and sofas.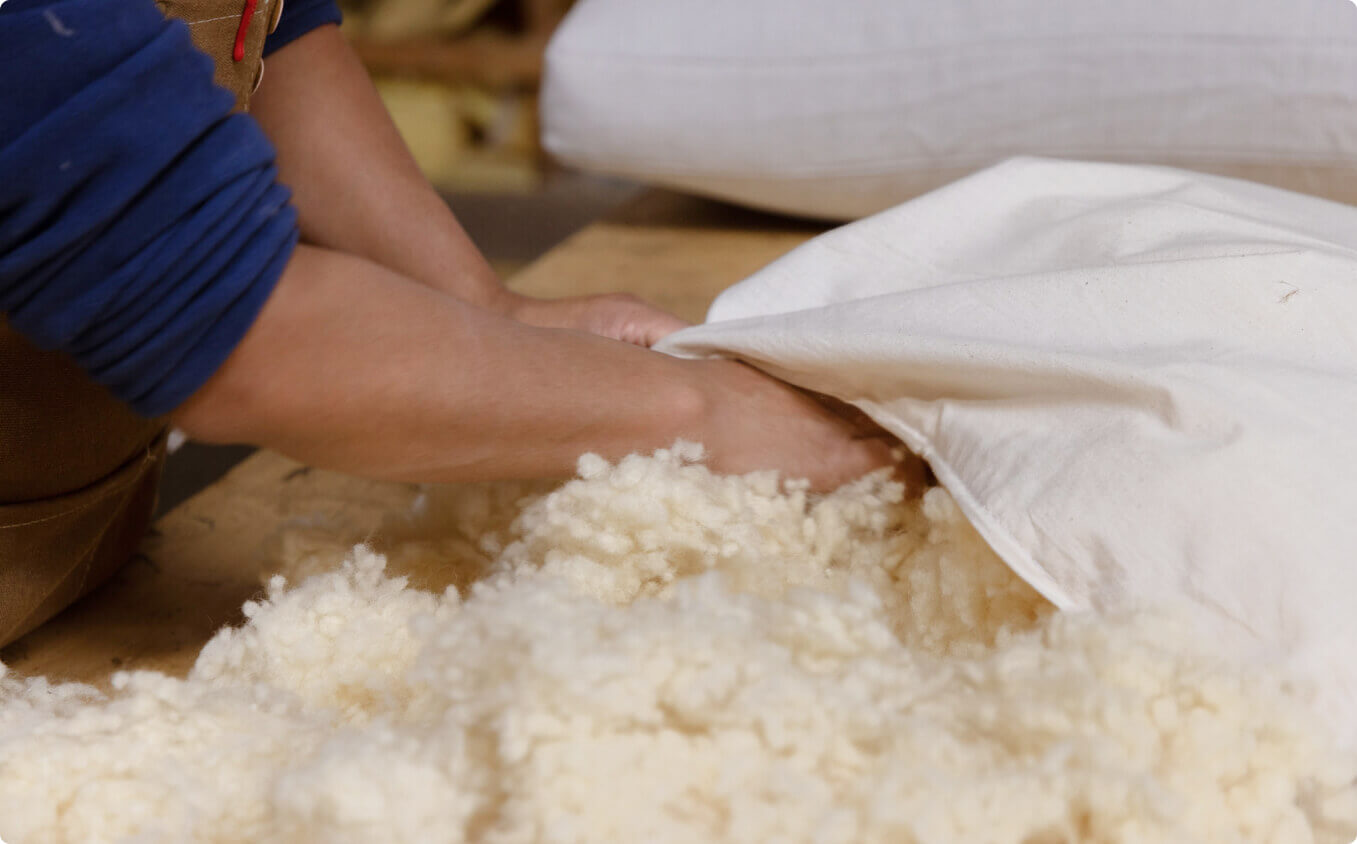 Comfy cushion fillings
We offer two kinds of foam cushions: CertiPUR-US®-certified foam and plant-based latex foam (it comes from the sap of rubber trees!) wrapped in soft wool.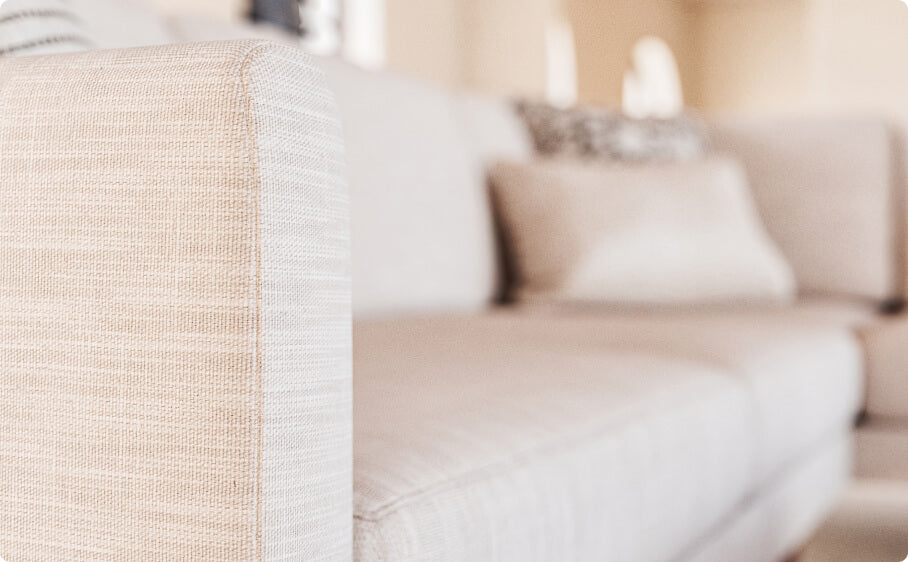 Cleanable, certified fabrics
Our fabrics are Greenguard Gold Certified, GOTS Certified, or OEKO-TEX® 100 Certified. All are cleanable (several are even machine-washable), and our toughest performance fabrics contain plant-based repellants for easy cleaning.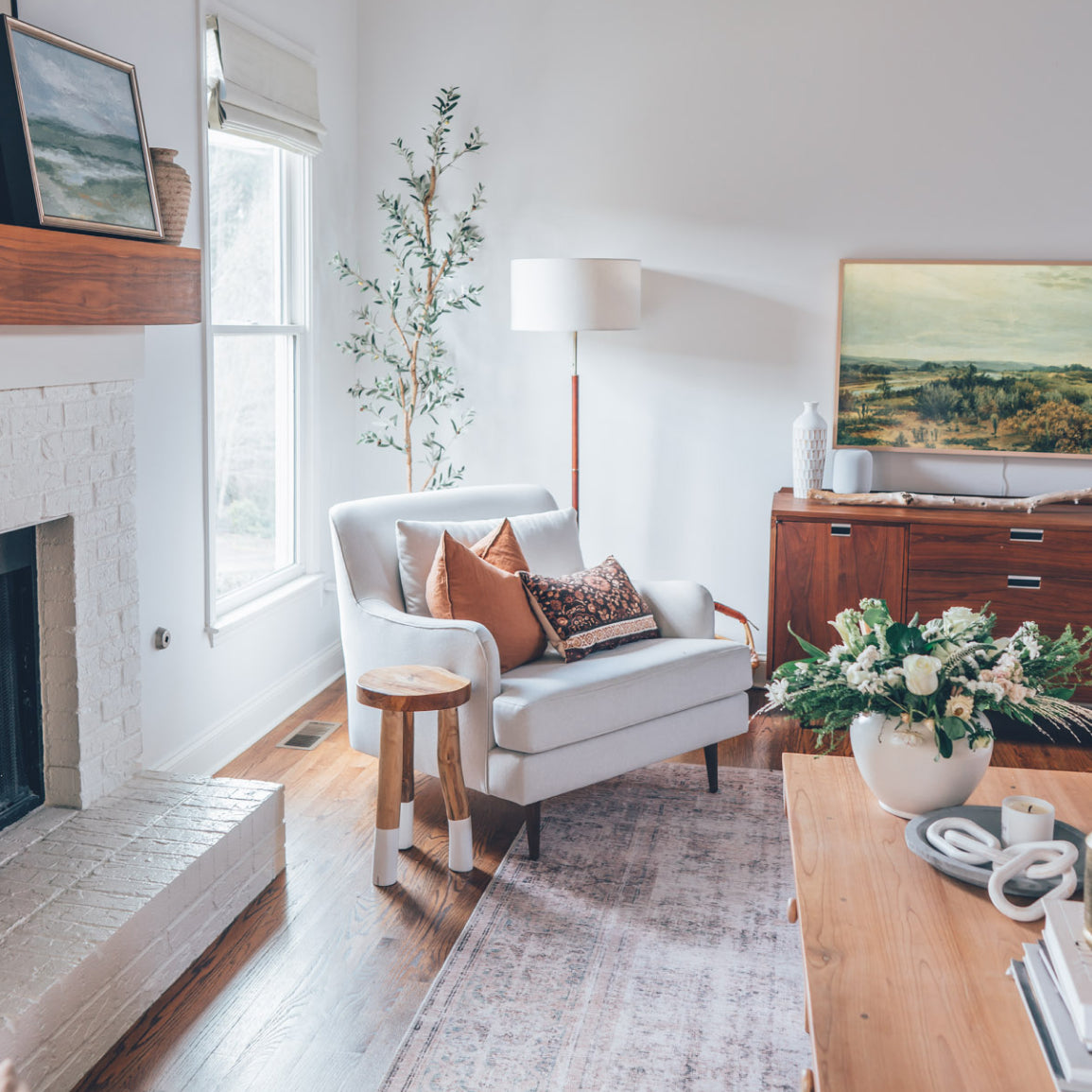 96% of customers would recommend
"..supremely comfortable, extremely well made, and understated and elegant in its design."
At left: Kaydan Chair
SEE MORE REVIEWS