Your <i>comfiest</i> lounge awaits
Built differently
Picture yourself plopping down on your new sofa. How do you feel? Deeply supported, enveloped in comfort, and pleasantly propped. Ahhhh. This is the foundational comfort we guarantee.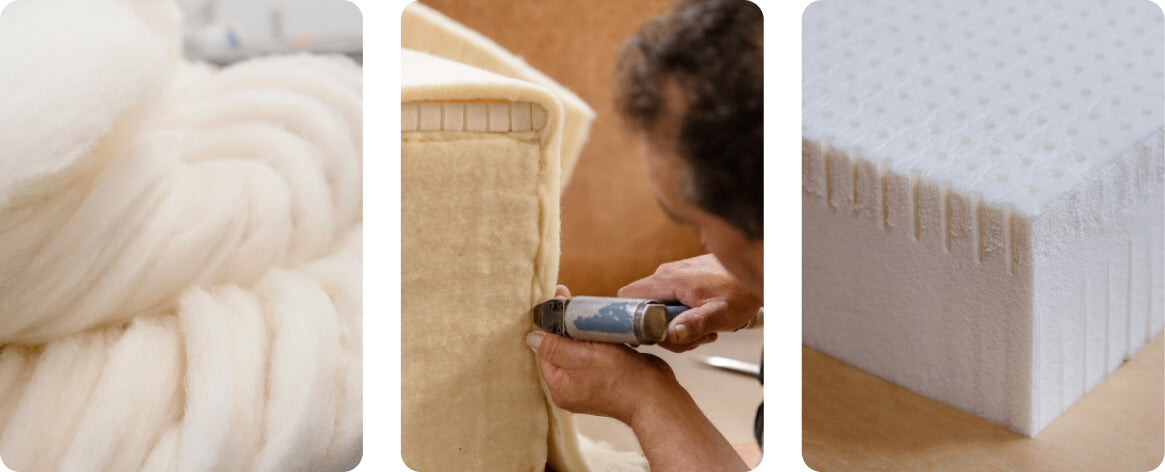 Sourcing from sustainable textile mills, ethically-managed forests, and eco-certified partners, we've made every design, construction, and material choice to deliver long-lasting, luxe comfort to your home. We craft each piece by hand to your specifications—at Medley, we care about helping you find your comfy ideal—and best of all? Our 30-day trial ensures that you'll love how your furniture feels. Image credit: Joma Wool
OUR MATERIALS
COMFORT GUARANTEE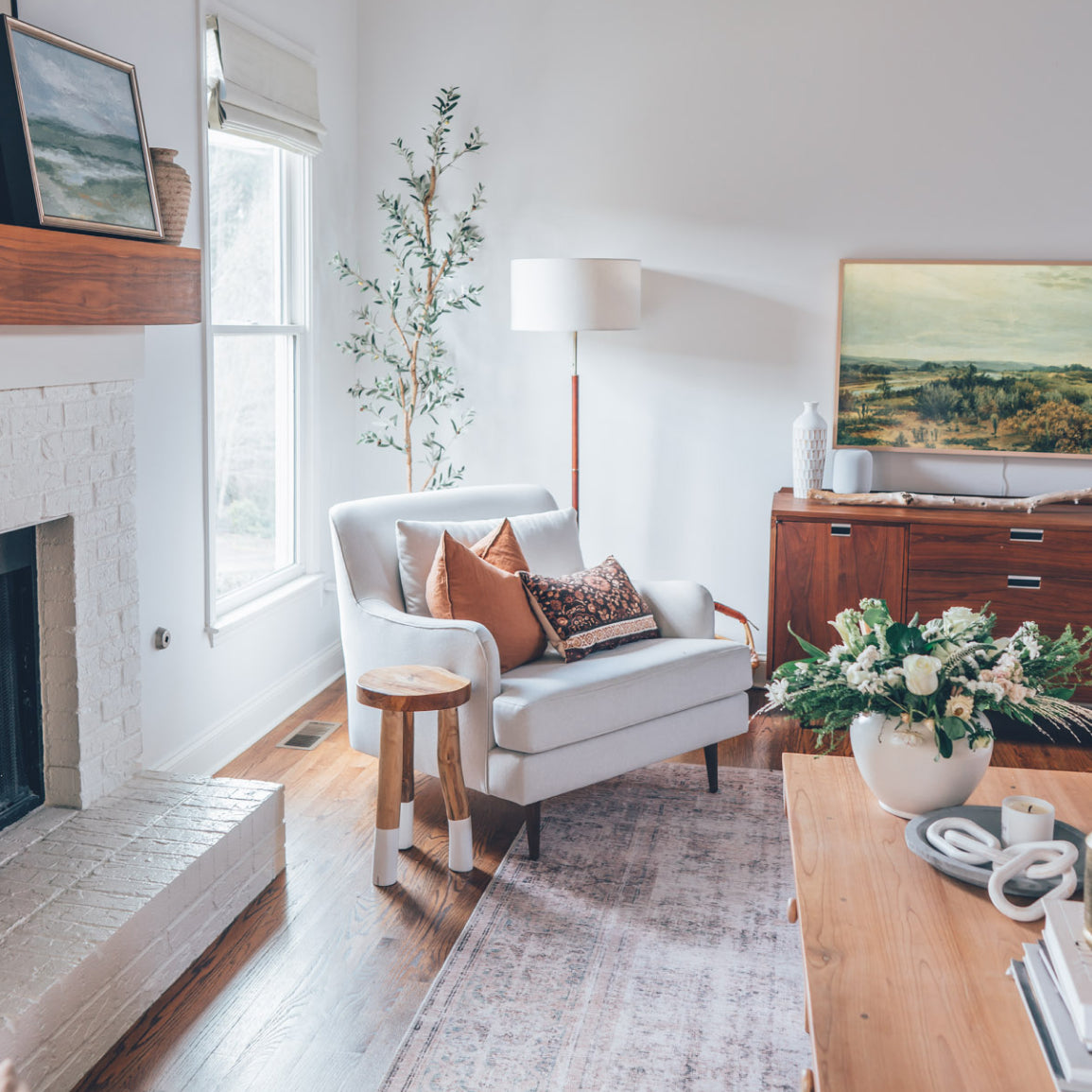 96% of customers would recommend
"..supremely comfortable, extremely well made, and understated and elegant in its design."
At left: Kaydan Chair
SEE MORE REVIEWS
OUR MATERIAL LINEUP
Delightfully fluffy. Dependably durable. Enthusiastically earth-conscious.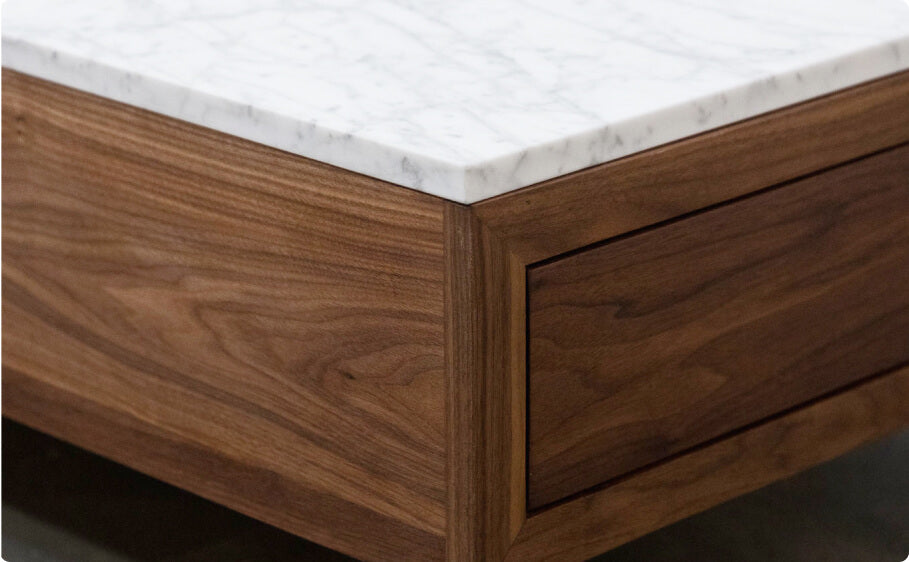 FSC-Certified Wood
Our beautiful walnut, maple, and alder hardwood comes from responsibly-managed, domestic FSC-certified forests that provide environmental, social and economic benefits.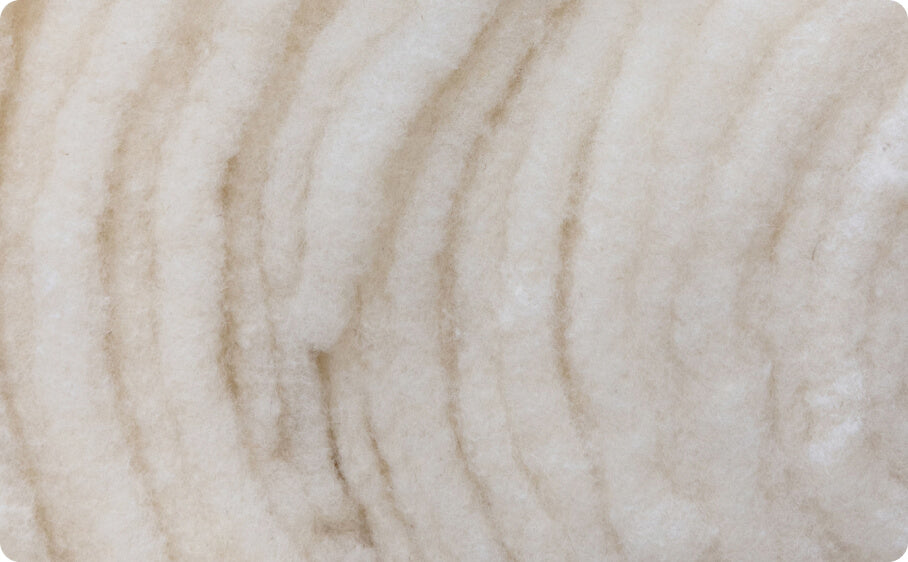 Cozy wool fiber
Our wool is gently shorn from grass-fed crossbred sheep and meets the OEKO-TEX® Standard 100 international mark of textile quality. We use it as a fluffy, comfy filling for chairs and sofas.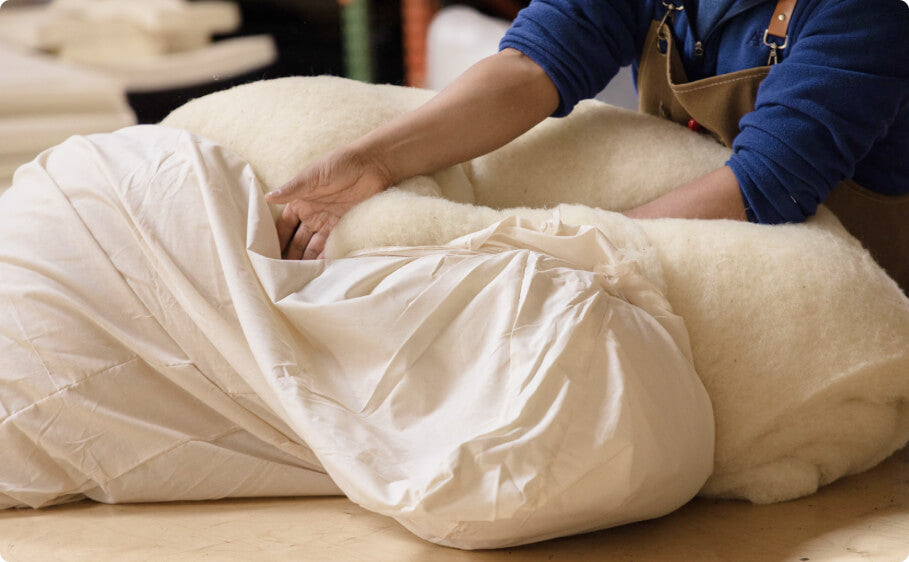 Comfy cushion fillings
We offer two kinds of foam cushions: CertiPUR-US®-certified foam and plant-based latex foam (it comes from the sap of rubber trees!) wrapped in soft wool.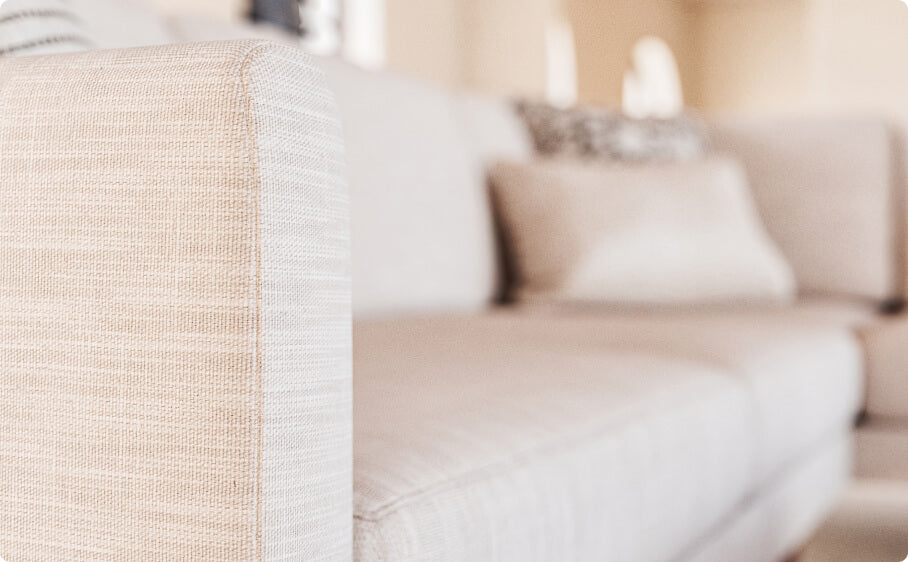 Cleanable, certified fabrics
Our fabrics are Greenguard Gold Certified, GOTS Certified, or OEKO-TEX® 100 Certified. All are cleanable (several are even machine-washable), and our toughest performance fabrics contain plant-based repellants for easy cleaning.