This item is in stock and ready to ship with $175 white glove delivery service.
Details
This Blumen Chair is made with CertiPUR foam on the frame and seat cushions, and fiber for the back pillows. It's 58" wide, and is made with Smart Deluxe Dune fabric. Please note this was returned and cleans, and that Clearance items like this are not returnable.
Length: 58"
Depth: 39"
Seat Depth: 24"
Seat Height: 15"
Back Height: 24"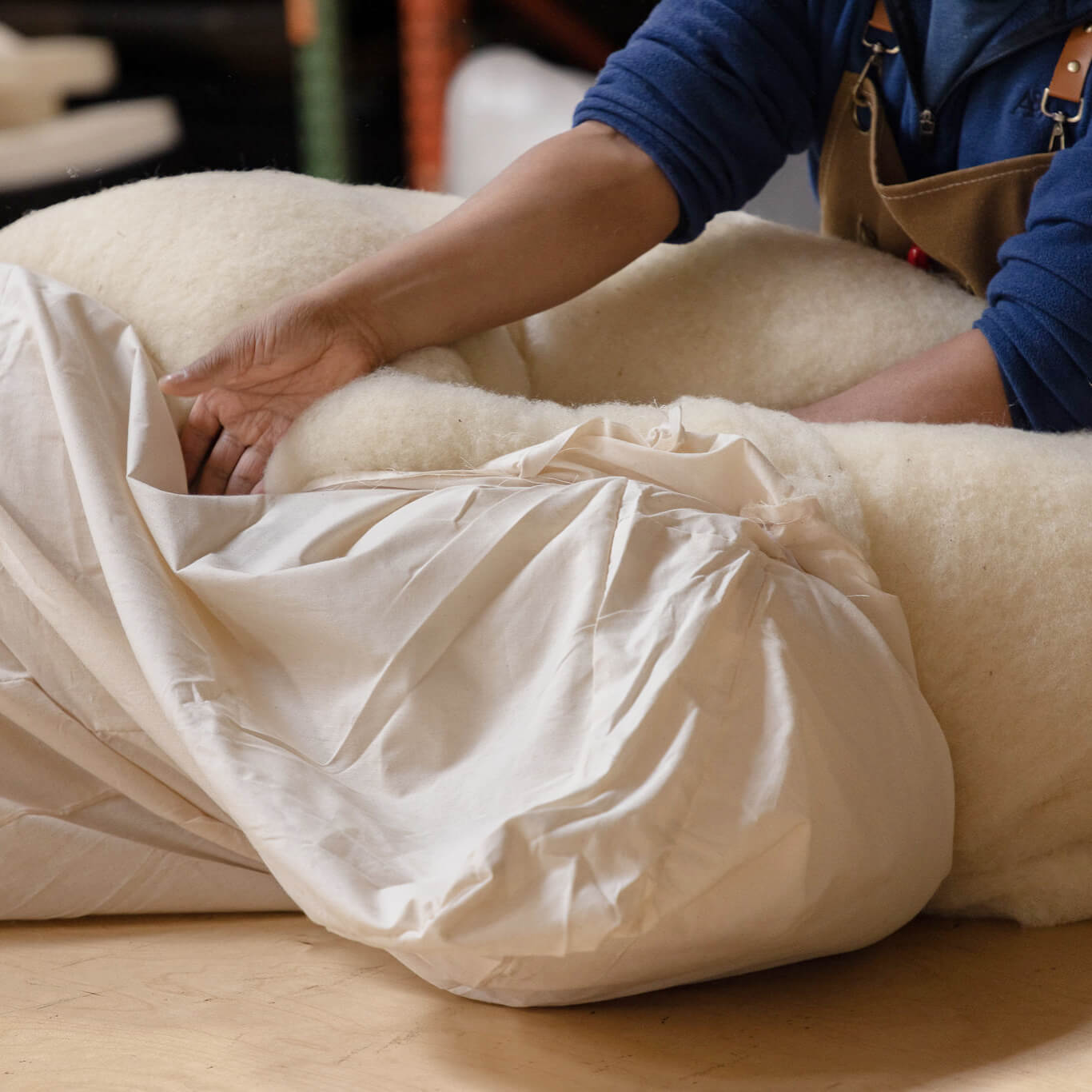 Better materials
Healthy home, healthy planet
We take utmost care in selecting what goes into our furniture, and ultimately, your home. We consider each layer from the inside out—the frame to the upholstery fabric—with help from third-party certification partners who help us source more ethical, environmentally-friendly materials.
OUR MATERIALS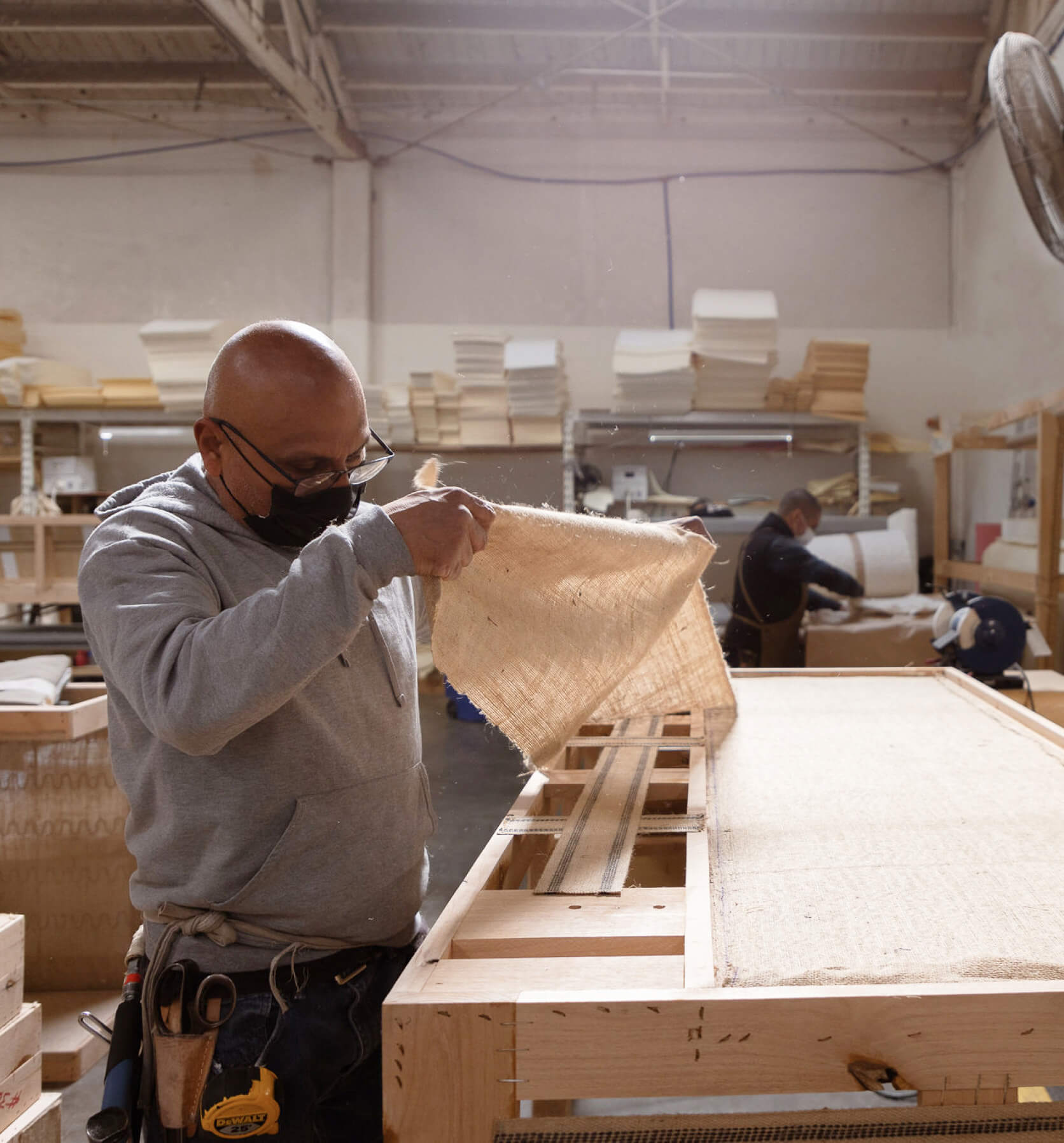 Built to look and feel great through time
Tried-and-true Craftsmanship
We do everything possible to make sure your furniture will last, hold its shape, and age beautifully (no sagging or squeaking!). Medley's builders bring each piece to life by hand in the USA, accentuating the incredible quality of our materials through their artistry. Our solid, kiln-dried Alder hardwood frames are corner blocked for strength and come with a lifetime warranty against cracking, breaking, or warping. AKA...you won't need to replace your furniture for many, many years.
OUR CRAFTSMANSHIP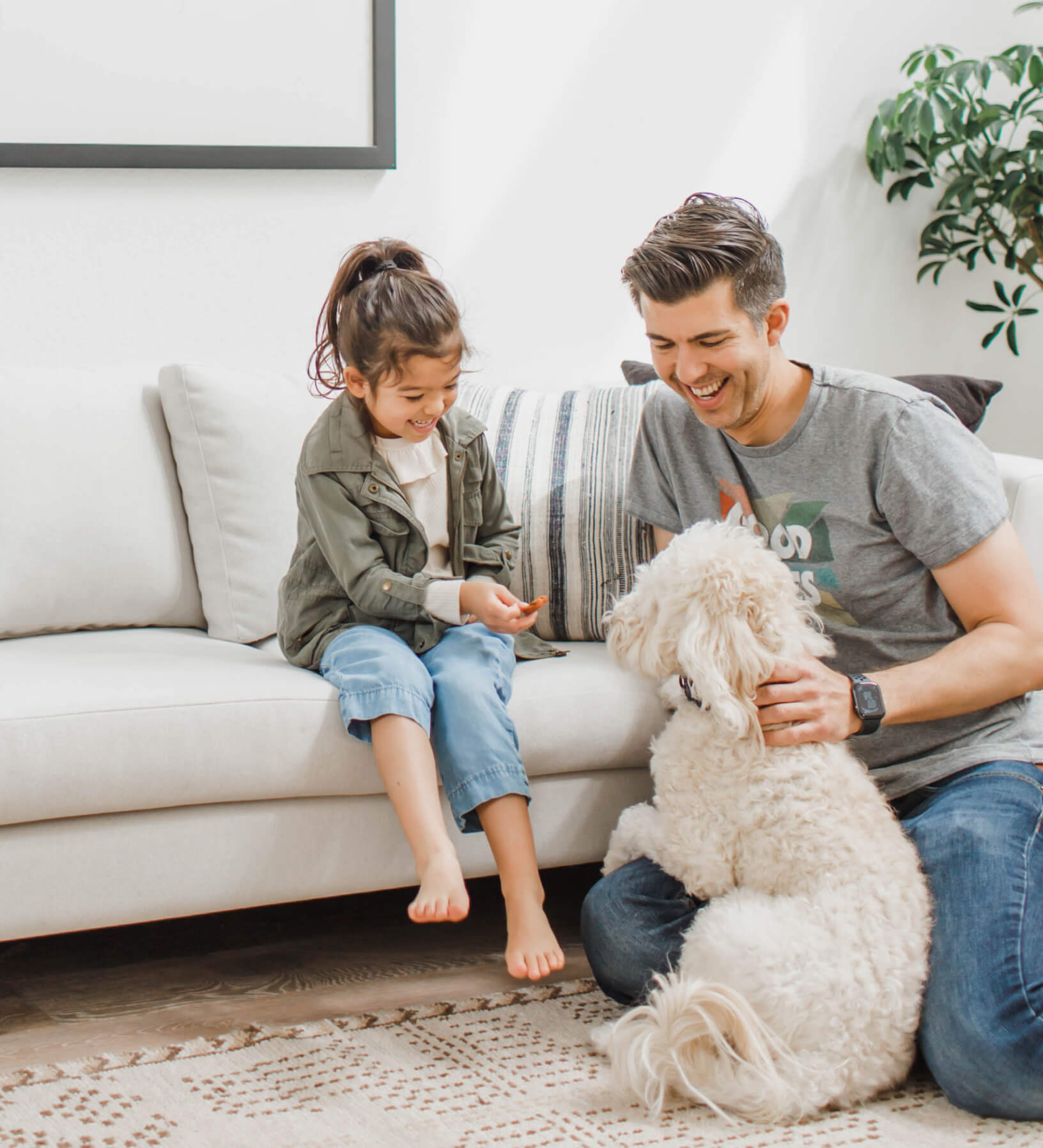 Durable, easy-clean fabrics
Ready for life
If you have kids, pets, or, well, a life, we bet you're looking for furniture that can stand up to everyday wear, spills and stains. Sourcing from sustainable textile mills and eco-certified partners, we choose every upholstery fabric for its durability, beauty, and ease of cleaning. All our collections be spot cleaned, and some can even go right in the washing machine (!). Nearly all exceed commercial grade limits, meaning they can withstand traffic in a busy mall and still hold up.
BROWSE FABRICS